Global Call Forwarding regularly publishes unique, high quality, and trustworthy content from authors located across the US.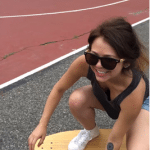 Ilsa Morales
Ilsa Morales currently resides in Chicago after a 4-year long stint living in New York City performi...
Samantha Stevens
Sam Stevens is a travel enthusiast who writes about new trends in communications and technology. Aft...
Corinna Underwood
Corinna Underwood is a British author, uprooted and transplanted to the U.S. She has published hundr...
Valerie Stitt
Valerie Stitt lives in New York. As a mother and grandmother, she is a passionate health advocate. ...
Ned Isaacs
Ned Isaacs is a consultant for Management, Batteries, and Technical Writing. He is a retired General...
Luke Genoyer
Luke Genoyer graduated from Penn State University in 2016 with a bachelor's degree in Finance. He i...
Tom Senkus
Tom Senkus is a freelance writer and author of 9 books (available on Amazon). His work has included ...
Benjamin Roussey
Benjamin Roussey is from Sacramento, CA. His bachelor's degree is from CSUS (1999) where he played...
Mikayla Posk
Mikayla grew up in Delray Beach, Florida, and after completing her undergraduate degree in Psycholog...
Jomo Meritt
Jomo Abdul is a freelance writer and has been writing since the age of nine, and his long-term dream...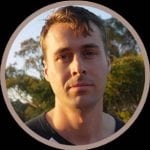 Alexander Dance
Alexander writes about the effective habits that make up a happy and healthy lifestyle. He is the ow...
Daniel Gargano
Danny Gargano is a digital marketing expert who specializes in SEO and paid advertising campaigns.