Considering that you're reading one of Global Call Forwarding's informative blogs, you're well on your way to choosing the best VoIP number service for your organization. However, you may be wondering just what makes Global Call Forwarding the right choice for larger enterprises.
To prove our superior telecom services, we'll take an objective look at what makes Global Call Forwarding the best VoIP number service for enterprises. This includes such points as:
Competitive Pricing
Add-Ons
24/7/365 Customer Support
Variety of Phone Number Types
Years in Business
Ease of Setup and Usage
After reading the material, you will see how Global Call Forwarding offers the best in VoIP number service among its competitors.
What Should You Look for in a VoIP Number Service Provider?
The following are several aspects that you should pay attention to when choosing a VoIP number service provider:
Competitive Pricing
Thanks to the advancements made in global telecommunications, it has never been cheaper for VoIP number service providers to offer their services to customers. With more companies entering the telecommunications industry, prices have been driven down to affordable levels for enterprises. However, some service providers still operate on the model of price-gouging their customers for a quick profit in a churn-and-burn fashion.
What to Pay Attention to
As a company, you will want to pay attention to hidden cost-increases as your usage increases. For instance, there may be a significant jump between affordable entry-level rates for enterprises, only to see a small price-change for increased usage. Global Call Forwarding currently offers 5 payment plans; these plans are competitively priced and structured to accommodate wider usage at premium pricing based on per-minute rates and monthly usage.
Similarly, look to see what add-ons and features are available at current prices. As an example, Global Call Forwarding offers rollover minutes as an add-on (see below) that enables unused minutes to carry over to the following month. For businesses that experience varying seasonal call volumes, this can be a significant aspect of competitive pricing.
Add-Ons
VoIP is a technology that is continually developing and advancing. Because of this, VoIP number service providers can provide a wide range of functionalities that enhance how inbound and outbound calls are handled. Global Call Forwarding offers some of the following add-ons to enhance your enterprise:
Some of these add-ons are advertised under different names, so you should investigate what is provided for each type of service. Furthermore, you will want to look at the fine print of the service. As an example, "call recording" is a popular add-on that enables your company to record and store calls made to your VoIP number. However, you may want to know such details as:
How much data can be stored
How long it can be stored
Methods of retrieving stored calls
And so forth
24/7/365 Customer Support
Chances are, at some point in time, you're going to run into issues with your VoIP numbers. In other words, whether you're looking to troubleshoot a common problem or ask about how to optimize your current usage, customer support is needed around the clock. That's why the staff at Global Call Forwarding can offer 24/7/365 customer support that accommodates customers from around the world. Other VoIP number service providers offer service that may not be available 24/7/365, which can put your business on hold and lead to lost profitability.
Variety of Phone Number Types
Enterprises need different types of VoIP numbers to accommodate different customers and needs (i.e. B2B, B2C, customer service lines, etc.). Therefore, one crucial aspect of finding the best VoIP number service for enterprises is variety. Choosing a provider that offers the type of numbers your business needs is top priority.
Global Call Forwarding currently offers the following types of VoIP numbers:
Toll Free Numbers
Toll Free Numbers (Mobile Accessible)
Toll Free Numbers (Mobile Accessible) (SMS Optional)
Universal Toll Free Numbers (UIFN)
Mobile Numbers
Mobile Numbers (SMS Optional)
National Numbers
National Numbers (SMS Optional)
Geographic Numbers
Geographic Numbers (SMS Optional)
And to expand on the type of phone numbers available, be sure to look for a service provider that offers VoIP numbers in all of the countries, regions, and cities that you need to succeed. Global Call Forwarding currently offers an impressive roster of VoIP numbers in over 140+ countries; choosing another service provider may limit your options substantially.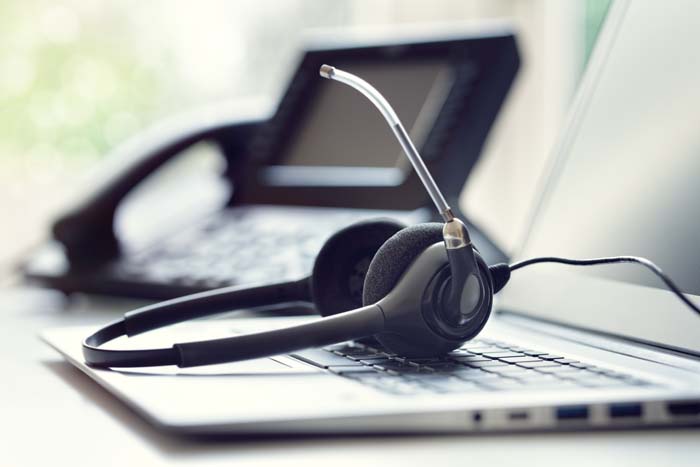 Years in Business
Being in business for over two decades, Global Call Forwarding has a track record of providing large businesses and SMBs telecom solutions that work. And being able to navigate the rapid changes of the telecom industry – particularly with the recent advancements in cloud computing – shows that Global Call Forwarding is here to stay.
However, this isn't the case for all VoIP number service providers. Likewise, it's all too common to hear about fly-by-night service providers that burn their customers and leave them searching for trustworthy alternatives. And there's no better indicator of dedicated service than having a successful business model.
After all, having to constantly change service providers can take a toll on your staff, infrastructure, and budget. Therefore, choosing Global Call Forwarding as your service provider is a solid choice from the vast number of telecom providers on the market today.
Ease of Setup and Usage
It can be daunting if your enterprise is looking to add VoIP numbers to its arsenal of tools. When one thinks of incorporating VoIP numbers, what do they usually picture?
Expert IT technicians reconfiguring your entire phone system?
Expensive proprietary hardware?
Extensive training periods reserved for overcoming a significant learning curve?
Depending on which service provider you choose, you may have no choice but to deal with all of those problems. Luckily, by choosing Global Call Forwarding as your VoIP number service provider, you don't have to deal with those issues at all.
First, setup is easy with Global Call Forwarding. After going through the easy subscription process on www.globalcallforwarding.com (which can be completed in less than ten minutes), a representative from Global Call Forwarding will guide you through the setup process within 24 hours. They can answer any questions you may have about integrating your current phone system and troubleshooting any questions you may have.
Second, using VoIP numbers with Global Call Forwarding doesn't require proprietary hardware, like branded headsets and the like. Instead, any device that has audio capabilities and a connection to the Internet is a valid device for VoIP numbers. This includes laptops, landlines, tablets, smartphones, and yes, even headsets. This can lead to significant savings for your enterprise's budget that would otherwise be spent elsewhere.
Last, Global Call Forwarding has designed an intuitive dashboard for users to handle inbound and outbound calls with ease. As a result, your employees won't need a significant amount of time familiarizing themselves with VoIP numbers. Instead, they'll typically be able to use them the same day purchased.
In Conclusion
Above all, Global Call Forwarding is the right choice for top-performing enterprises in today's competitive marketplace. To gain a competitive edge, greater efficiencies, and large profits, choose Global Call Forwarding as your VoIP number service provider today!