Cloud phone service is becoming more and more popular because many of the cloud phone service providers charge less expensive rates than traditional phone service providers. It doesn't matter what your usage or call volume is, a cloud phone service will probably cost your business less than a cell or landline service.
Unlimited minutes are indispensable for customer service call centers that have high volume traffic, while smaller businesses can take advantage of pay-as-you-go pricing. With many cloud phone number services, you can choose from either of these options. And you don't have to spend money on dedicated hardware or expensive software; all your data is managed by your cloud phone service provider. Furthermore, you don't have to pay installation or maintenance fees, so your business will be saving a considerable amount of money.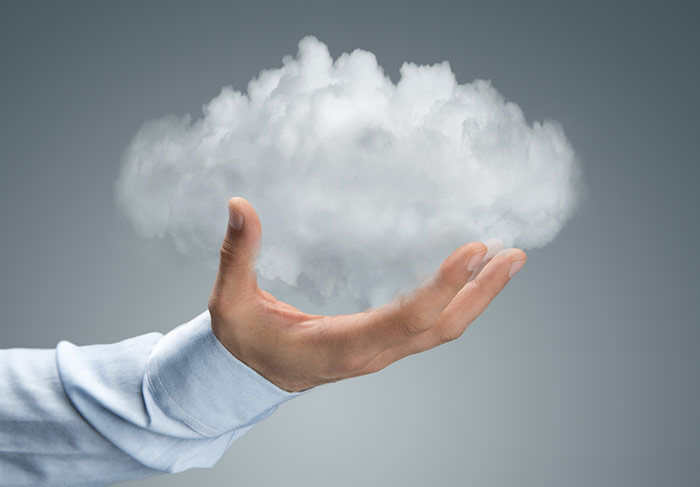 Geographic Flexibility
A cloud phone service offers geographic flexibility which is unmatched by traditional telephony solutions. This allows you and your remote employees to work anywhere without problems. You don't need to be sitting at your desk every time you want to make or receive phone calls. You can have them routed directly to your smartphone or have them sent to your VOIP so you can receive them anywhere with an internet connection.
Many phone services offer free apps for your smartphone, so you can work wherever you are located. They are also a great solution for businesses who make calls to and receive calls from other countries because you can choose from international, local, or toll free numbers. To put it simply: you can connect your entire global customer base with one single cloud phone service provider.
Cloud Phone Service Reliability
To avoid downtime, most cloud phone service providers have their servers located in several different geographic locations. This reduces downtime as much as possible, so you experience very few interruptions to your service. For example, if a cloud service provider hosts servers in Chicago, New York, and Dallas, either of the servers could act as a backup should one of them go down and traffic can easily be rerouted.
Cloud PBX Systems
These days, most cloud phone service providers offer hosted solutions that maintain all the telecommunication hardware offsite. So, all you need is a reliable high-speed internet connection and IP phones. You will not have to pay for maintenance of the equipment, hardware, or software malfunctions, or IT training.
All of these issues are handled by your cloud phone service provider.
Most reputable cloud phone service companies, such as Global Call Forwarding, provide dedicated customer support 24/7. They can usually answer your questions by phone, email, or sometimes live online chat. You'll never have to struggle with problems or questions because you will always have access to a team of technical experts located here in the U.S.
The Downside of Cloud Phone Systems
If you wish to use a cloud VOIP service, you will need to purchase IP phones. An IP phone is one that uses internet protocol instead of a PSTN and connects using an ethernet cable rather than a telephone jack. It uses the internet to connect to the IP address of the VOIP provider or hosted PBX provider. IP phones are available in a variety of styles with different operating systems. While some have the look and feel of a traditional business phone, others are more like a tablet.
So, switching to a cloud phone service may require an initial purchase if you particularly want a VOIP service, but if you want hosted call forwarding, you will not need to purchase any equipment because you can use your existing phones.
Having a hosted call forwarding system has another advantage over VOIP systems. Because you are not reliant on the internet to make your calls, you don't have to worry about outside disruptions, so you won't have dropped calls if your internet goes out for some reason.
Welcome to the Age of Cloud-Based Phone Services
Cloud-based phone services are becoming increasingly popular for businesses of all types and sizes. If you haven't looked into this telephony solution yet, you're missing out. Whether you are running a small start-up or a global consortium, there is a cloud-based phone serviced for you. With Global Call Forwarding, you can retain all the flexibility you need, as well as taking advantage of advanced features like call recording, failover forwarding, voicemail and SMS to email, and back and whitelisting.
It's never too late to make the switch. Contact Global Call Forwarding today to learn more. We have over twenty years of experience with businesses of all sizes, located all over the world. Check out our services, and we will help you find one that's perfect for your business needs. We look forward to helping you put your business on the global map.