In this article, we will take a look at what cloud telephony is, the benefits of using it in your business, and how to get started with Global Call Forwarding.
What is Cloud-Based Telephony?
In its most simple definition, cloud telephony is a modern form of telecommunications that uses cloud computing to enable callers to speak to one another through the Internet. In contrast to landline communication, cloud-based telephony isn't tied to the limitations of traditional communications. These often charge a surcharge for long-distance calling, blockages on service providers' networks, latency and quality issues, etc. Instead, communication through the cloud avoids those problems and offers new avenues of versatility for businesses. Cloud-based telephony can be instantly linked through the web or application-based service to provide more cohesive telecommunication services, such as incorporating a click-to-call link or a button on a branded app that immediately dials a company's phone number.
What are the Benefits of Cloud-Based Virtual Telephony?
Now that you're aware of what cloud telephony, it is important to realize that with cloud-based communication comes a vast realm of benefits. Here is a look at some of them.
Efficiency: Cloud-based telephony simply makes your business more efficient. First, enabling your business to get in contact with nearly any business or individual in the world via virtual phone numbers ensures that your business doesn't have to waste resources on alternative methods of business expansion. Second, cloud computing is faster than landline communication, where having to deal with latency issues and service reliability enables a higher level of service at reduced costs. Last, add-ons such as "whitelisting and blacklisting" help avoid unwanted calls and permit only mission-critical communication to ensure that your organization spends its time on business-oriented tasks.
Versatility: Cloud-based telephony encompasses a wide variety of usages. This is especially apparent in the types of phone numbers available from Global Call Forwarding. For instance, using a vanity telephone number enhances the visual aesthetic of your company using a phone number that's easy to remember. Local access numbers, on the other hand, enable your business to use a phone number that has the same country code, area code, and recognizable digits that domestic callers are familiar with. UIFNs, short for Universal International Freephone Numbers, give your business the ability to use one phone number to reach several international countries simultaneously.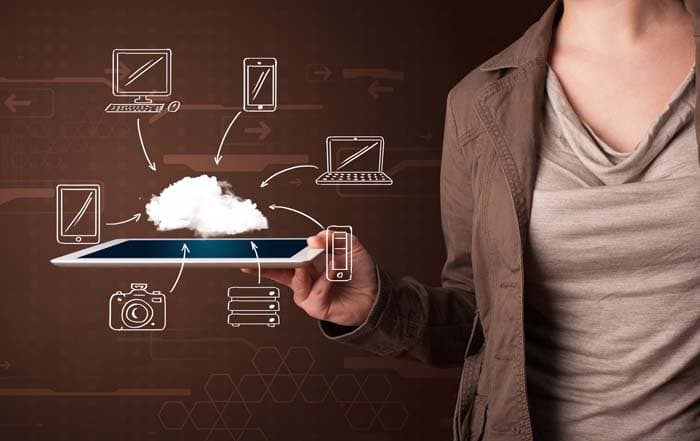 Expansion of Business Models: Perhaps the greatest benefit of cloud-based telephony is that business models are drastically changed for the better. A cloud-based directory system, for example, enables your business to redirect calls anywhere around the world in real-time. This accommodates such issues as calls happening outside of regular business hours and accessing available staff members immediately.
By simply using virtual phone numbers, your business can gain a presence in a variety of locations that would normally cost more money and resources to interface with potential customers, clients, and businesses. By simply subscribing and adequately advertising your cloud-based virtual phone numbers, your business model can now accommodate international calls in the same way that it once only could process domestic callers.
Virtualization: Most customers prefer to take care of their business as quickly as possible. Instead of stopping into a branch office or other affiliated location, customers want to be able to handle their errands from computers or smartphones. Thanks to cloud telephony, individuals can interact with your company virtually to accommodate the preference of customers worldwide. Considering that cloud-based telephony makes "virtual offices" and "virtual locations" a part of your organization's methods, your business gains new revenue streams by taking advantage of the cloud's wide reach.
Implementing Our Services Within Your Business
If you're ready to start using cloud-based telephony in your business, the easiest way to do so is by subscribing with Global Call Forwarding. As a service provider for the last 20+ years, Global Call Forwarding has enabled businesses to use cloud-based telephony to gain a competitive edge and revolutionize their business instantly.
To sign up with Global Call Forwarding, the process is incredibly simple to follow. At Global Call Forwarding's homepage, globalcallforwarding.com, customers will fill out a series of simple dropdown menus at the top of the screen. Once a virtual phone number is selected and the destination phone number is entered, customers will have a chance to select a payment plan. After this, add-ons can be added to the order, such as rollover minutes, call recording, outbound calling, and more.
Finalizing the transaction is also just as simple. First, enter your contact information, intended usage (personal or business), review the Terms and Conditions, submit your payment and billing information, and review your order. Once satisfied, submit your order. A customer service agent from Global Call Forwarding will assist you with the easy-to-follow setup process and answer any questions that you may have.