The Advanced IVR (Interactive Voice Response) is a feature that allows a computer greeting system to receive incoming calls and directs them to the appropriate department or extension. The caller simply navigates the customized menu through the use of voice and the telephone keypad.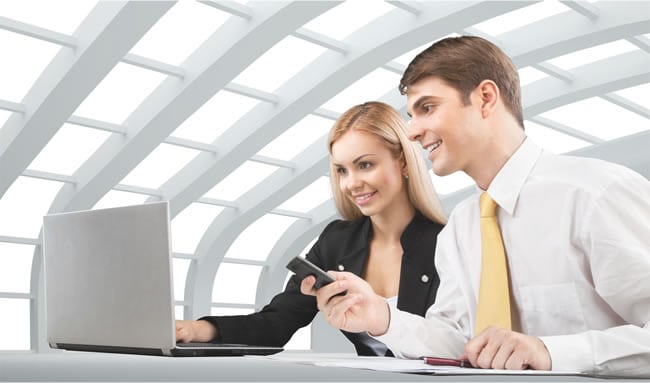 Your IVR can be programmed and customized to meet your business or organization's needs. You will be able to create a welcome message, include announcements, prompts, call destinations, email destinations, and more.
An IVR has a wide variety of uses.
Many businesses and organizations use them to give callers instant 'account' information such as a bank or credit card balance. Perhaps the caller just wants to know your hours of operations. The IVR can be programmed to provide essentially any information to the caller. Another popular use of an IVR is for marketing and conducting surveys in which the caller is prompted to answer a questionnaire through pushing numbers on the keypad.
The IVR is also an effective tool for managing high call volumes. Instead of flooding your receptionists with calls, utilize the IVR to direct each caller to their desired destination. For example, this assures that a caller looking for a technical support agent does not get connected with a sales representative. Calls are efficiently categorized and taken care of by the IVR to lower costs and improve customer service.
In addition to the IVR, you can take advantage of our free PBX service, which allows you to set a private telephone network to connect the incoming calls with any internal telephone extension within your company. This gives each of your employees their own extension and also lowers operating costs.