You may have begun your business with a single cell phone, but companies all across the United States use multiple phone numbers and call center lines every day. They are used for many reasons, but mostly as a means of organizing communications within the company. Multiple phone lines can be used for your main headquarters, overseas offices, call centers, and more. Are you interested in getting a free U.S. phone number for your business? Here's how!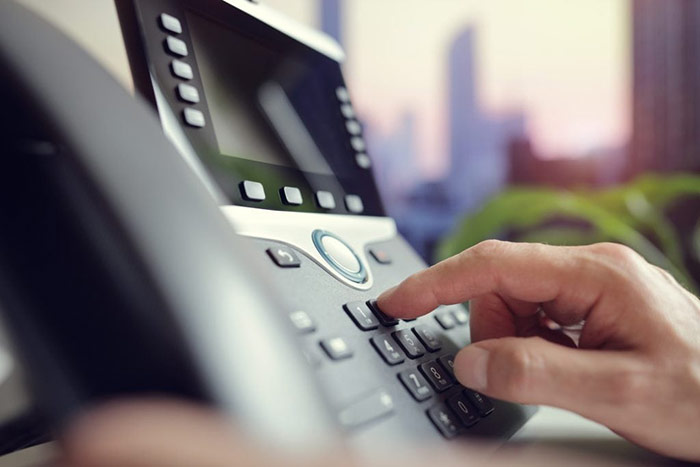 The biggest concern of an entrepreneur or business owner is usually setting up these numbers in the first place. This is especially true if you are a new or growing enterprise and want to make sure you're getting the best service possible. Consumers, as well as vendors and potential clients, all rely on being able to get in touch with key people at your company at a moment's notice.
Why Use a Free U.S. Phone Number
Are you interested in a free U.S. phone number, but aren't sure how the process works? If your biggest issue is about pricing or working within a budget, it is possible to receive a free U.S. phone number, but for a limited amount of time. Global Call Forwarding understands your concerns. This is why we offer a free trial period where you can test a United States number, so you can better understand how it works for you. Once the free trial ends, you can purchase this number as a permanent solution for your business.
Enterprise U.S. Phone Numbers
Organizations use paid and free U.S. phone numbers alike to make their long-term company goals a reality. Before you test the service for yourself, it is important to understand many of the benefits involved.
With call forwarding on your free U.S. phone number, for instance, incoming calls will be redirected to either your personal or office line. You can also forward calls to the device of your choosing, including cell phones and tablets. This way, your essential teams won't miss out on the most important calls. Another feature of your free U.S. phone number is call scheduling. This is an innovative way for employees to plan ahead of time. Using this feature, call center employees can schedule incoming calls to be diverted to an auto attendant or voicemail during specific hours. This empowers team members to wisely plan out their days and block out times they don't want to be interrupted.
A virtual assistant is another option with your free U.S. phone number. This personalizes the customer experience by guiding them to the right department or specific person when they first contact your business. This eliminates the need for a full-time personal assistant, which means great cost savings for your company!
Do you know how well your business is doing? You can get a free U.S. phone number for a limited amount of time that will allow you to view calling analytics and data. This type of reporting offers insights that you won't be able to view anywhere else. And with call monitoring managers can closely oversee how well employees are doing when speaking with customers. You will be able to keep calls on record, which is perfect for training purposes.
How to Get Your Free U.S. Phone Number
Global Call Forwarding has a free trial period for business owners who want to test the waters before diving in. Why get a free trial? This gives the most important people in your company, including the C-level executives and company shareholders, a chance to make sure that this is the best and most profitable avenue for the organization. For this reason, our United States phone numbers are absolutely free to try for a limited amount of time. Here's how to get started:
Visit our website at www.globalcallforwarding.com
Under "Select Your New Phone Number," enter the country of choice.
Under "Please select a number type," choose your desired state, and city. In this menu, you can also choose your city by area code. Once you make your selection, a new phone number should appear in the box underneath it.
Under "Enter Your Destination Number," fill in the phone number where your free U.S. number should redirect to.
Click the orange button, "Try For Free."
Enjoy your free trial period! Make sure to contact us before the free trial ends if you would like to continue service.
Get first-hand knowledge and experience using a free U.S. phone number, whether it is local or toll free number. Know exactly what you're getting into without any obligation to purchase. If you prefer to skip the free trial altogether and want to get your service underway immediately, all you have to do is select "skip free trial" when you sign up. Our friendly and knowledgeable team makes it easy to get started with your new United States phone numbers right away.