International call forwarding helps businesses establish a virtual presence and offer a phone number in any country of their choosing, while redirecting calls to their chosen destination. For businesses looking to learn how to call forward, the following information can sort through the process and outline of precisely what individuals and companies can expect when they use call forwarding services.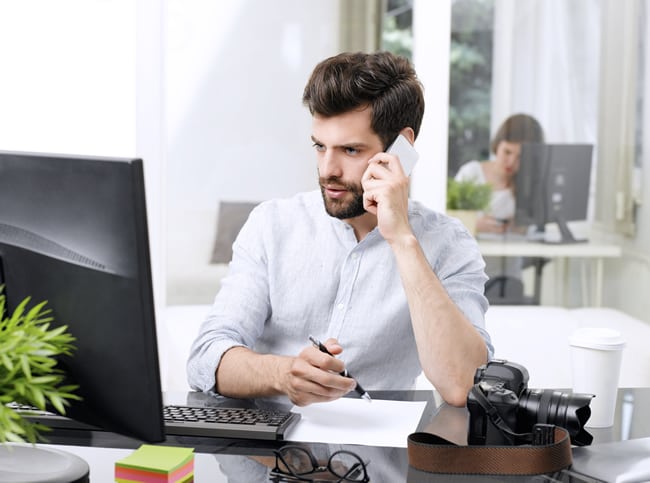 What is Call Forwarding?
Call forwarding in international terms, helps businesses around the world forward calls from a local number to their desired destination. For example, if a business uses a 1-800 number to connect customers toll free to their business, but require an additional service to transfer calls to their call center, call forwarding provides that service.
Call forwarding automatically transfers calls for businesses without callers knowing and without added expense. Instead of paying ridiculous amounts of money to build a brick and mortar store and local presence, call forwarding enables these individuals and businesses to offer their services without being physically available.
How Call Forward
The international call forwarding system is specifically designed for businesses who want to build a virtual presence around the world through local or toll free numbers. Local or toll free numbers serve as a local point for redirecting incoming calls to any number that is available. A great example of this would be if a company in the UK wanted to establish itself in the US, Singapore, Germany or France. They could use call forwarding services to connect with potential customers and contacts around the world.
Here's how to forward phone calls to any destination using our service:
Sign up for a Local or Toll Free Number
Select either local or toll free numbers. Local numbers are numbers that are unique to a specific area. Toll free numbers can be used to contact a business on a national level at no added costs to the caller. All the business has to do is sign up for one or other to get the process started.
Set a Destination Phone Number
Next, the company needs to select a destination phone number. That number can be any of their choosing, from a business landline or a mobile device. Some restrictions apply, but the destination number can be any number that is accepted for the location. This number can be adjusted later if needed.
Calls are Connected to the Global Call Forwarding Server
Once a caller dials the local or toll free number that has been set up, the call goes to the Global Call Forwarding server and is automatically redirected to the phone number destination previously selected.
Benefits of Call Forwarding
Call forwarding is one of the most important telecom services a company can use. It is the gateway to streamlined communication, and without it an international business of any scale will find it difficult to engage and communicate with any customer or contact.
Call forwarding, clearly, provides exceptional benefits to any sized businesses. A few of them are listed below.
Availability
Call forwarding enables any business to increase their availability. International businesses particularly benefit from this aspect of call forwarding. Even when individuals are not in the office, call forwarding ensures they are available. Calls can be forwarded directly to any number of devices to guarantee accessibility any time of the day. Whether customers have important questions to ask or require assistance from a customer service representative, call forwarding makes this possible.
Increased Presence
Newly launched businesses can particularly benefit from learning how to call forward calls. To increase the presence and brand identity of any company, accessibility is critical. Call forwarding systems allow businesses to build their presence without a physical store location by providing that accessibility. Call forwarding serves as a natural branding tool that any business can benefit from.
Flexibility
On-the-go business is commonplace for most businesses, which means that on-the-go communication is necessary. Call forwarding provides that flexibility and communication. The ease with which companies can redirect their calls empowers them to take their customers call when they ring. Businesses may also direct calls to different locations at certain set times per day. This improves flexibility in communication drastically, giving companies greater control over their customer service.
To learn more about how to call forward your business' calls, Global Call Forwarding can help.