The use of virtual phone numbers for business is quickly becoming a more common practice. With the many advantages virtual phone numbers provide over the use of a traditional phone line, including significant cost savings, mobility, and user-friendly control systems, it is easy to see why the transition to virtual phone numbers is already the preferred option for so many businesses, regardless of size or sector. When looking into this option, a business owner may wonder what steps to take and how to choose a virtual phone number provider. To assist in the process, here are some helpful tips for looking at options and making the best decision for your business.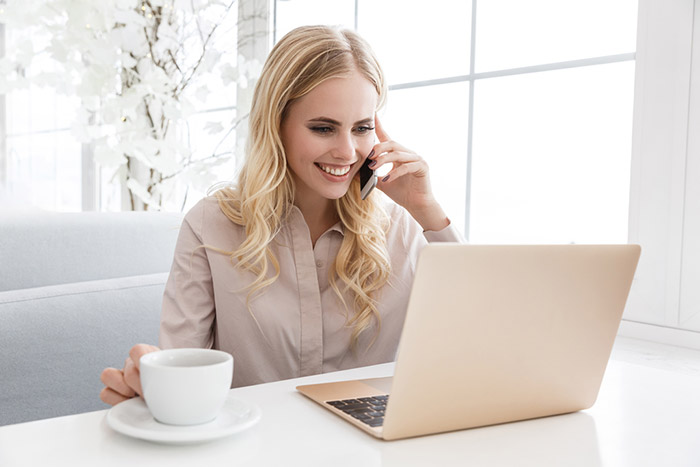 Comparing Price Points
Cost is often where many companies start when examining the use of any service or product. Traditional phone line communication services are significantly more costly than virtual phone number systems. When examining the two phone line options, industry research indicates that businesses can save up to 50 percent of their communication costs by converting from the traditional phone line to a virtual phone number. From one virtual phone number provider to another, there will be differences related to cost. These differences could be related to the cost of the actual phone number or costs related to features, possible contract requirements and more. A business owner should look at every potential cost and do a cost comparison between several providers, with care to not miss any of the fine print.
Another aspect to consider when figuring out how to choose a virtual business phone number provider is the selection of features that are offered by each of the providers a business is considering. There are many accompanying features that can prove to be extremely beneficial to businesses. The key is in figuring out which features one needs currently or will likely need in the future, as the business grows. Some of the features that work well with virtual phone numbers for businesses include: call forwarding, call recording, rollover minutes, unlimited extensions, and customized voicemail greetings. Global Call Forwarding offers every one of the above-named features, as well as many others to complement virtual phone number use.
Reliability is also an extremely important factor in selecting a provider for any service that is business-related, especially a service that is directly tied into the communication systems that a business will use for their daily operations. If a company does not offer consistently reliable communication options to their market, they will not be able to keep up with their competitors. For this reason, when determining how to choose a virtual phone number provider, it is important to consider how long a provider has been in business, the expertise and support offered by the provider and the overall reputation of the company. Global Call Forwarding has been offering consistently excellent global communications solutions for over 20 years with a support team that is knowledgeable and dedicated.
Forward Projections
Looking to the future should also be at the forefront of a business owner's mind in making every business decision. Whether the aim is to grow by expanding to global markets or simply expanding the types of products one offers in an effort to increase profits, there should always be a vision of what one wants for the future and a plan as to how to get there. Any company the business aligns itself with should be supportive of those goals. In determining how to choose a virtual phone number provider, a business owner should express what the future goals are and see if the capabilities and offerings of the provider are in line with those goals. To offer some examples, the business may be projecting to expand to certain countries over a certain period of time or may anticipate some other type of growth that is being worked towards. The virtual phone number provider that is being considered should be able to work well to help support these goals and offer whatever is needed to help propel the company towards accomplishing them.
With regard to any and all business-related decisions, it is critical to completely research and shop around for any service that is needed to compare what different providers offer.
Global Call Forwarding has been offering global communication solutions to businesses and personal clients for over two decades. The company's vast experience, combined with a plethora of features offered, and a dedicated staff of professionals that are committed to contributing to the success of every client makes Global Call Forwarding the optimal virtual phone number provider to work with.