At some point or another, you may receive a phone call from an unknown number. For one reason or another, you may be curious about where it is coming from. Or, you may be looking to track down your own lost phone. So, if you've ever received a call you'd like to track and find someones location, you should know there are many ways to do so thanks to modern technology.
Because this is such a broad topic, we'll cover a number of ways to find someone's location by cell phone number. Similarly, these include:
Reverse Phone Lookup
Among the easiest ways to obtain information about someone's location and other data from phone calls is through online resources. Websites like ReversePhoneLookup.com and PeopleSearch.com's Reverse Phone Search are simple to use. Simply enter the phone number's digits and click submit. In seconds, any information attached to this account will appear.
For those that are trying to track a phone number with more accuracy, the web service Free Cell Phone Lookups can help. By entering the phone number you want to track online, you can determine the location of the owner of the phone. The basic service is free to use. However, becoming a member enables you to get a more detailed report on the whereabouts of the cell phone.
Real-Time Cell Phone Tracking
If you're looking for real-time results, there are call trackers that use IMEI (International Mobile Equipment Identity) & GPS (Global Positioning System) to track the location of a phone call.
Likewise, popular applications like Locate Any Phone and GPS Phone are great solutions to track mobile phones. These work even without internet connection. By using these apps, you can obtain the GPS coordinates of a phone number within seconds. These apps are typically used for tracking people you know. However, you can use them for unknown calls as well.
Whitepages
While those hefty paper phone number directories are becoming a thing of the past, Whitepages has shifted its service to online searching by phone number. Whitepages allows you to enter a number and find the home address associated with the phone number. This can be a very useful service in case, for example, GPS tracking fails. Best of all, Whitepages is a legal service that doesn't breach privacy laws, so you can reduce liability issues beforehand.
No Caller ID? Use TrapCall
Not all calls leave a phone number to redial or track. What do you do if it's a blocked phone number and the caller is unknown?
To track down information from a "No Caller ID" number (in the US/ Canada), TrapCall is the answer. TrapCall enables users to unmask the real number and access a range of information to find someone's location. Best of all, TrapCall comes with a free 7-day trial. Therefore, you can use it repeatedly to get to the bottom of things within a week's time.
An important feature with TrapCall's tracking service is phone numbers connect directly with the SS7 (Signalling System No. 7) network in real-time. In short, the SS7 network serves as a database of phone numbers with associated personal details. This means that every query TrapCall sends through to the SS7 network produces the details stored against the number.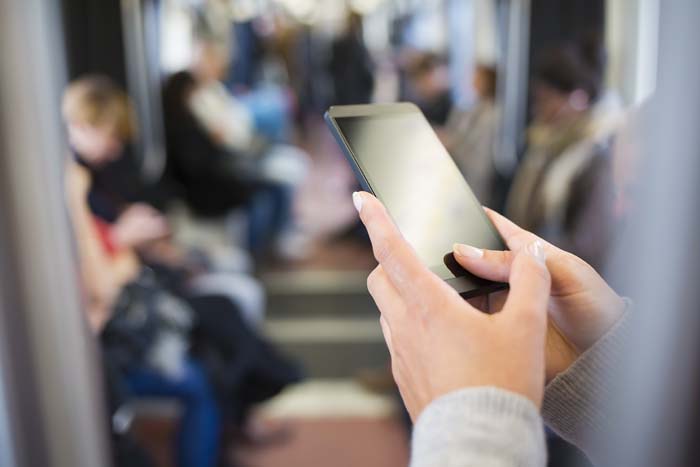 CNAM Lookups
If the above methods don't produce the results you need, you can use a CNAM lookup such as OpenCNAM. As an acronym that stands for "Caller ID Name," CNAM provides more in-depth information about an unknown number. Considering that many phone numbers in the United States register with the CNAM database, OpenCNAM can provide real time data. This is in opposition to using cached data which may be out of date.
Furthermore, CNAM lookups provide users with the ability to check a phone number's "spam score." This means that if a phone number has any spam history associated with it, a 'spam' label will appear on your device. This service can be very useful when avoiding scammers and wasted time.
Additional Ways of Using Phone Numbers to Find Info
As mentioned in the intro, there are many ways to go about finding someone's location by cell phone number. After all, people do travel and may have phone numbers that are from previous residences.
One popular method of detective work is to search Facebook accounts by phone number to see if a person's account is linked to their phone number. Simply enter the number in Facebook's search bar, and you'll get access to any associated profiles and messages in the search results. What makes this method great is that you gain more information about the particular person calling you, including their location, interests/hobbies and their related social networks.
To conclude, if you want to find someone's location by their cell phone number, there are numerous ways to do so. There are many reasons it may be necessary to search for a location-based on phone number, and above all, it's important to know how to do so.