If you've landed here because you want to learn how to get a call forwarding number, you're in the right place! Global Call Forwarding provides call forwarding numbers in more than 140 countries to businesses and personal users. Every day, more and more companies and individuals are getting a call forwarding number so that they can establish an international presence. The service is easy to use and will forward calls from a virtual number to the phone or VoIP line of your choice.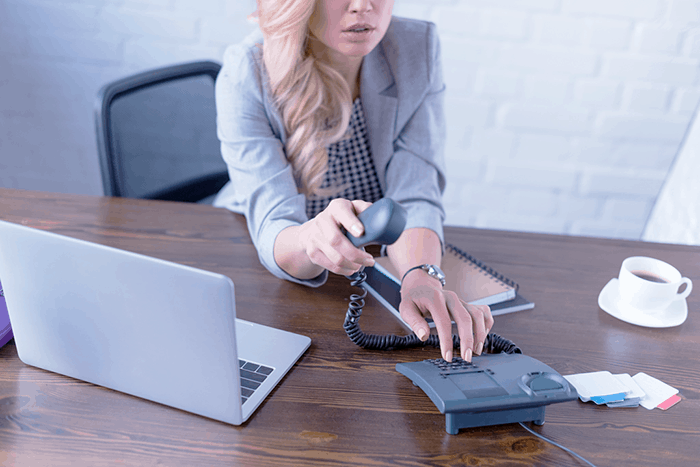 Thousands of businesses all over the world use one or more call forwarding numbers to expand their business globally. If you're wondering about how to get call forwarding for different markets, what you should know right from the start is that it's generally very easy. You can get a call forwarding number in just about any country. Your customers can dial the numbers for free or for the price of a local call. There's no more need for confusing international dialing codes or long-distance fees. Your customers will really appreciate being able to get hold of you so easily.
The Benefits of Call Forwarding Numbers for Business
Communication is key to any kind of business and cloud communications have come a long way. This means that call forwarding numbers are at their most advanced stage ever. No matter what type of business you are running, you can still benefit from call forwarding.
Advanced Features of Call Forwarding
As well as the advantages already discussed, when you subscribe to call forwarding numbers from a reputable provider such as Global Call Forwarding, you will also have access to a wide range of free, advanced features such as:
Join the global village: 1800 Call forwarding numbers are available in over 140 different countries: you can have as few or as many different call forwarding numbers in as many countries as you like. You can manage them all from a user-friendly online console.
Give your best to all: Global Call Forwarding advanced features are specially adapted to help business owners manage their incoming calls as effectively as possible. They will meet your needs whether you are answering individual calls, or you have a large-scale call center.
Leave a great impression: For those wondering about exactly how to get a number, this is one of the best reasons to do so! This high-level of call forwarding creates a memorable first impression for your customers. With the number of features like call recording, fax and voicemail to email, failover forwarding, simultaneous calling, and black and whitelisting, you can't fail to benefit from a call forwarding number.
How to Get a Forwarding Numbers
The process is simple. Your biggest decision will be which service provider to choose. But even this shouldn't; take long because when you look at everything that Global Call Forwarding has to offer, it's a no-brainer. And if you're still not convinced after checking out our website, we can set you up will a no-obligation free trial, so you can see just how good we are at meeting your needs.
Call forwarding numbers provided by Global Call Forwarding do not need any extra equipment, software, staffing, or training.
All you have to do is choose a call forwarding number and add your destination number or numbers to your console. You won't have to worry about missed calls or missed opportunities because you will be there for all of them. Don't worry if you are uncertain of how to configure any of the advanced features; our customer support team is available 24/7.
The Global Call Forwarding network was created specifically to provide dependable service for businesses of all sizes as well as individuals. Our client's needs and their trust in us are our top priorities. We are dedicated to doing everything within our power to provide the best possible service, consistently.
You can be confident that when you join Global Call Forwarding as a subscriber, you will be joining a global network of public and private companies, all of whom depend on us for excellent telecommunications.