If your business has expanded its operations to international locations, the best way to fully engage your new customer base is to offer lines of telecommunication. By subscribing for virtual phone numbers with Global Call Forwarding, your business can gain the immediacy of phone communication. It also gains the option of tailoring the service to your particular business model. In this article, we'll cover how to get a nationwide number for your international business. 
Choosing the Right Type of International Nationwide Number
The first step to getting a nationwide number for your international business is to be aware of the various numbers Global Call Forwarding offers. The following is a brief list of available phone number types that work nationwide:
Geographic Numbers:

These phone numbers target specific cities and regional areas. While these may not appeal to a nationwide audience, having a phone number based in a key economic region (i.e. New York City for the United States, London for the United Kingdom, Dubai for the United Arab Emirates) can give your business national credibility. 

ITFS Numbers: Short for "International Toll Free Service numbers," ITFS numbers enable toll free calling for your customers. They also have a geographically-agnostic quality that appeals to nationwide calling
UIFN Numbers:

Similar to ITFS numbers, "Universal International Freephone Numbers" are toll free numbers that work in multiple countries. These are useful for appealing to multiple countries that are located close to one another (i.e European countries, Scandinavian countries, etc.). Because of the complexity of these phone numbers, you should consult a representative of Global Call Forwarding to help set them up. 

Vanity Numbers: Vanity phone numbers are phone numbers that have a visually-appealing set of digits that can be used as part of your business' marketing and advertising campaigns. 
As you can see, each of these phone numbers come with their own benefits and usages. Bear in mind that you can subscribe to multiple virtual phone numbers through Global Call Forwarding, so you can see which variety suits your business. Now that you're aware of your options for nationwide numbers for your international business, let's cover how to get them from Global Call Forwarding.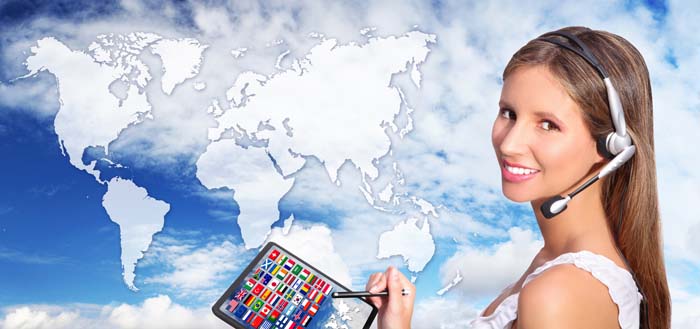 Subscribing with Global Call Forwarding
Subscribing for international nationwide phone numbers is a simple process with Global Call Forwarding. As a telecom provider for over two decades, you can select a virtual phone number in over 140+ countries worldwide. Here's the step-by-step process:
Begin by visiting Global Call Forwarding's homepage at

www.globalcallforwarding.com

Once the page loads, you'll notice a series of dropdown menus at the top of the screen.
Beneath the first heading, "Select Your New Phone Number," you will:

Select a country code that corresponds to the country of your new phone number.
Select a number type available.

Note that choosing certain phone number types will bring up a secondary menu, which refines the location and/or phone number type.

Select an available phone number, or a phone number will be provided upon activation.

Beneath the heading, "Enter Your Destination Number," you will:

Select your country code from the first menu.
Enter the remaining digits of your destination number.

Click on "View Rates & Try for Free" to progress to the next part of the process.

Beneath the dropdown menus, a series of payment plans will appear. Select the plan that best fits your intended usage.

Below the payment plans, you can choose to include add-ons with your purchase, including call recording, virtual SMS, outbound calling, and rollover minutes.

Enter your contact information and intended usage (business or personal).

Read and review the terms and conditions.

Enter your payment and billing information.

Review your shopping cart and make any changes as necessary.

It should be noted that if you want to subscribe to additional virtual phone numbers, you can do so. This will start the process from the beginning.

Submit your order. 
Once complete, a representative from Global Call Forwarding will be in contact with you within 24 hours. They can help assist in setting up your new virtual phone number(s) and answer any questions you may have.