Setting up a local or toll free number in one or more of the available countries is simple with Global Call Forwarding.
How To Use Call Forwarding
Time:
Takes About
1 minutes
Description:
Complete the following simple steps
Necessary Items:
Computer
or Telephone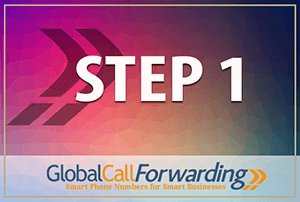 Select a country
Select the country in which you want a local or toll free number.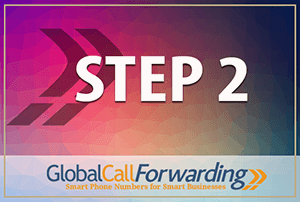 Your existing number
Enter your existing phone number where you want to receive all calls.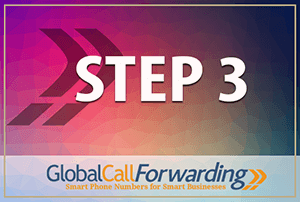 View Rates
Click to view rates and options to see the pricing and all available options.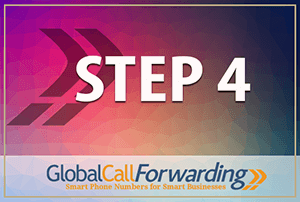 Purchase your number
Click to purchase the number you selected by entering your payment and address info in the sign up page.
After you complete the order, you will immediately receive a confirmation letter by email with your order detail. Within few hours our customer support staff will assign a number (unless you already selected a number through the menu), verify your payment information and activate your account and you will receive a welcome letter with your account details upon activation.
After your activation is complete, you will have a new phone number in the country you want to receive local calls from. You can give your new Global Call Forwarding number to your customers, associates or friends so that they can reach you by simply dialing the local or toll free number you have in that country. As a Global Call Forwarding customer, you have full access to an online control panel to manage your new phone number in various ways, to view call details, and to activate many convenient features at a click of a button.