Entrepreneurs should leverage every possible tool in order to get their new business up and running in the best way possible. In today's business environment, telephone communication is vital to the success of a business. Potential clients will typically call a business with inquiries, to sign up for a service, or to place a large order. In addition, existing customers prefer to be able to reach out to a business with their concerns.
With the rise of e-commerce, businesses have started to originate from all over the world. Companies based in the United States are able to transact with customers in Hong Kong, Saudi Arabia, Australia, etc. thanks to the internet. However, increased trade across countries boundaries created some communication issues.
In the past, it was expensive and difficult for a customer in one country to call a business in a different foreign country. First, international calling charges from one country to another can be expensive, depending on the country. Second, the process of dialing an international number can be difficult. Have you ever seen a Hong Kong phone number? It begins with +852, followed by a string of digits.
International calling costs coupled with unfamiliar phone numbers can discourage a customer from reaching out to a business. A missed opportunity can mean less revenue for a business. Don't miss out on potential business because your phone lines are inaccessible to customers in a remote location.
To solve this issue, virtual phone numbers enable businesses to source customers from any country they desire, no matter where the business is headquartered. In fact, some businesses that use virtual phone numbers have reported greater than 50% increases in call volume. Here are some valuable benefits that a company can realize with a virtual phone number.
Become more accessible
Virtual phone numbers are convenient and free to dial from their corresponding country. In other words, it costs nothing for somebody in the United States to dial a US 1-800 number. When a business advertises a toll free number, customers know that they can access that business over the phone with relative ease.
A business that is accessible to potential clients will do better than its inaccessible counterpart.
Improve customer service
Customers don't want to pay money to call any business. That much is simple. If a customer has questions or concerns, and they can't contact a business, they will not be satisfied. They might develop an unfavorable opinion of the business, or worse, move to a competitor.
It is important for businesses to provide great customer service. Also, a negative review can be pretty damaging.
Related: 23 Incredible Customer Service Tips for 2020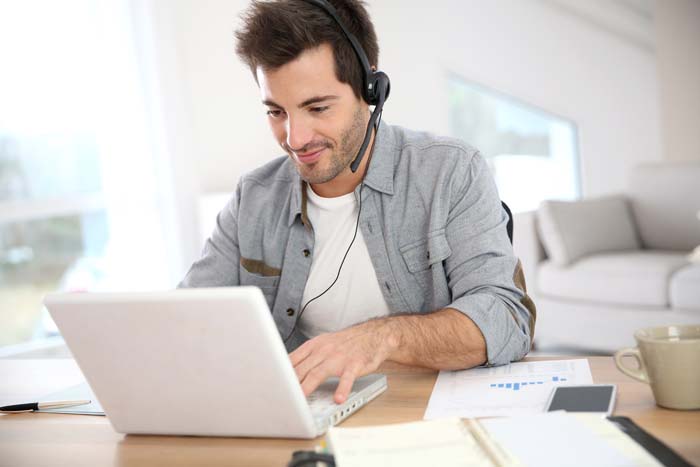 Project a professional image
Consider any successful multinational corporation – they all use local and toll free virtual numbers. Business numbers establish an air of professionalism with clients, while local phone numbers allow customers to perceive the business as a local and familiar operation. Prominent businesses use virtual phone numbers, and so should you.
In addition, a one-person operation can really benefit from a virtual phone number. Instead of relying on his or her personal cell phone to take calls, the entrepreneur can get a second phone number. Virtual phone numbers also include a suite of advanced features to help scale a business.
Run your business from the cloud
'Virtual' phone numbers are just like they sound – virtual. This means that they aren't tied down to any phone line. Rather, they can be managed from an online control panel. Entrepreneurs are able to run their businesses from anywhere in the world.
Bottom Line
Businesses these days are able to transact with customers from all over the globe. For a business with customers in foreign countries, it is important to provide a free and convenient point of contact. Virtual phone numbers are easy to dial and they can have a tremendous impact on sales and a company's bottom line. Smart businesses around the world are getting virtual phone numbers and reaping the benefits.
Do you have experience using virtual phone numbers for your business? We would love to hear your thoughts.