There's no doubt about it. Long-distance calls can get expensive. Luckily there are plenty of ways to save money on international calling. The first step is to do your research on the various options available. With Global Call Forwarding, you can easily buy a virtual phone number from another country. Simply choose which country you'd like to have a local phone number in, for example, if you live in the United States but your mother lives in Finland, you can purchase a geographic phone number for your mother's local city in Finland.
Another option is to use a calling card. These are prepaid cards that give you the ability to make a long-distance phone call. Since they are prepaid there are no monthly commitments and you can buy them as you need them. They used to be more common than they are now, however, calling cards are still used today.
History of the Calling Card
Back in the horse and buggy days, a calling card did not have the same meaning that it has today, but they were an essential part of social communication at the time. Calling cards were what people, most likely gentleman callers, left behind when a woman was not at home. Social calls were made when the woman was at home and the man would stop by to talk and the two would basically hang out together. However, a man couldn't just show up to the woman's home; usually, his driver would walk up to the door and relay the message that the gentleman had come to call on the woman. Her butler would then relay the message to the lady of the house and she would make her decision to let him in or not. In modern times this would equate to the man sending a text to the woman asking "u up?" or something similar, and the woman would then either ignore him or respond with a yes or no.
Since there were no phones back in those days, the act of reaching someone wasn't so simple. A calling card would be left behind if a gentleman came and the woman did not answer, which is comparable to leaving a voicemail or simply sending an "??" after no response. The meaning of a calling card has drastically changed since then, but the motive behind both remains the same: to get in contact with someone.
Who Uses Calling Cards?
Calling cards are usually used to make international phone calls, but they can be used to reach people domestically as well. There are many reasons that people use calling cards, particularly while traveling abroad. Using a calling card to let your mother know that you are safe and sound during your semester abroad is a useful idea if you only plan to chat with her a few times while you're away.
Immigrants or people who have family and friends living outside of their country often use prepaid calling cards to stay in touch with their loved ones affordably. They often prefer calling cards instead of voice over IP which can become slow or lose its connection because it is dependent on a broadband connection. Others simply can't afford an internet connection and need to use calling cards to stay in touch. Since the fees and rates are paid at the time of purchase, a lot of people feel more comfortable using the calling cards over the monthly services available. However, there are pros and cons to this method.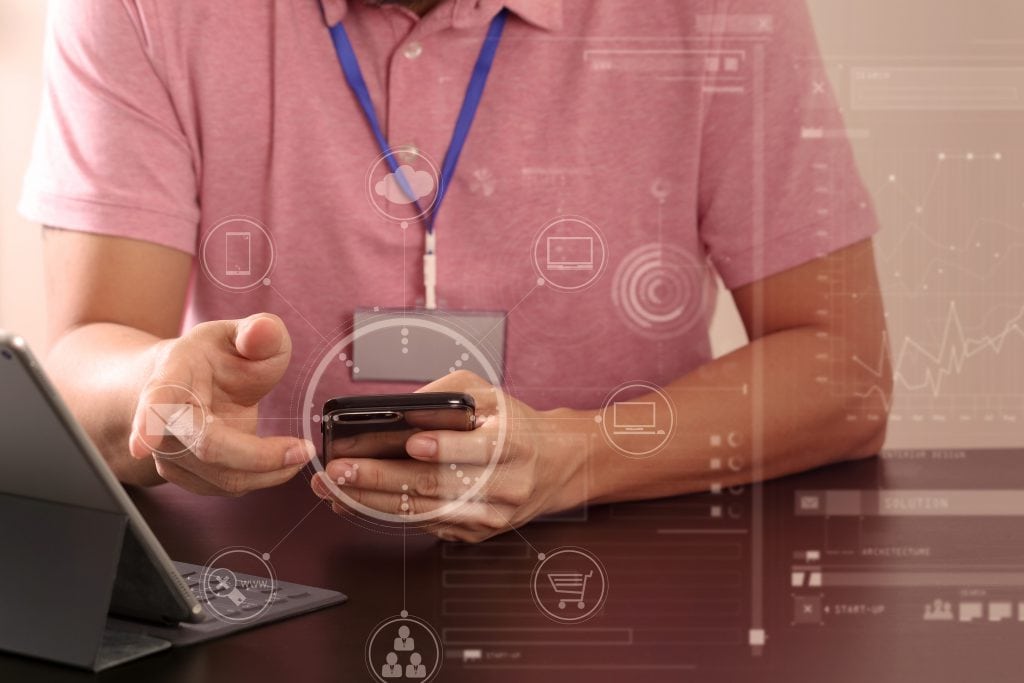 What to Know About Using Calling Cards
Calling cards are great while traveling because they are easy to budget, but there are things to keep in mind when using them, like being sure that your cell phone provider does not charge you roaming fees while using the card, and that your hotel phone doesn't charge extra for toll-free calls. Paying up front is easier and consumers do not have to deal with a bill coming in the mail every month. Typically some of the minutes of calling cards go unused because calling cards are meant to be used for a single phone call.
There are also many calling cards that fail to advertise the proper number of minutes, so instead of using that time to speak to family members, you could unknowingly be wasting the money on fees. To avoid getting cheated on your purchase, ask the store clerk if you can read the fine print on the card before purchasing. If they don't allow you to, try to find one at another location, but stay local. If there is a problem with the card it will be easier to return it if you didn't have to go out of your way to purchase it.
How Do Calling Cards Work?
Calling cards can be purchased at convenience stores, gas stations, supermarkets and online. You can also find calling card vending machines inside of airports. The cost of a calling card varies greatly depending on where you purchase a card and how many minutes are accessible. For example, a five-minute card may cost $2 while a card with several hours on it could cost hundreds.
Once you have received your calling card, there will be a PIN number that is hidden under a metallic scratch-off ink or printed on a piece of paper inside of the card's package. If you purchase the calling card online, then the company will send the PIN to the email address you provide them. Now that you know the PIN, you can dial the toll-free number listed on the package and you will be prompted to enter the PIN number. It is important that you know the international phone number you wish to dial as you will have to enter this before the number even if the calling card is exclusively made for the country you are trying to reach.
Find a Calling Card
Some calling card companies can use suspicious business tactics and since you do not want to be made a victim of a scam, it is important to purchase cards from reputable sources. Major telecommunication companies are your best bet for avoiding shady businesses. You can search by country at callingcards.com to find the right card for you. This site shows the costs per minute up front and offers discounts on bundled purchases. Once you have chosen your country you can pick your card by comparing different calling card companies. After your card is chosen you can decide the amount you would like to pay such as $10, $20, $50. If you're unsure about your purchase, you can try their free ten-minute trial card first as an added bonus.