All businesses ebb and flow from doing well to going slow. If you own a small company, a business credit line can help you handle the ups and downs of your business, and it's much easier to get a business credit card than a business loan.
If you decide to opt for credit card solutions, you should understand how they can help, before you apply. There are two main benefits to obtaining one. The primary benefit is that it gives you a flexible, revolving credit option that will allow you to cover short-term gaps in your business cash flow. This is particularly favorable if your company has an irregular income. The secondary benefit is the chance to build your business credit, which will give you a better opportunity to get a business loan in the future. By separating your lines of business and personal credit, you can also ensure that one will not affect the other.
Developing a Financial Plan
Whether you're just starting out or planning for a new financial year, you need to develop a financial plan. Bear in mind that circumstances change so factor this into your business forecast for the next quarter or half-year. Try to be as realistic as possible when calculating how much you need to spend and your prospective income.
Choosing the Right Card
When it comes to choosing the right plastic, there are a lot of options, which is why it's important to do your research. Look into interest rates, annual costs, signing bonus, and incentives as these will all make a difference to how you use your card. Don't be in a hurry. Take your time to find a card that will best suit your needs.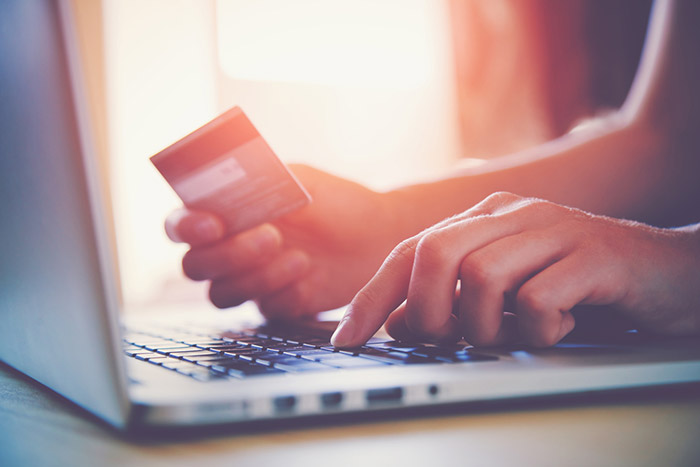 Maintaining Proper Records
Adequate expense reporting is vital for small businesses, so you can keep an eye on expenditures and make filing taxes as simple as possible. Keep track of credit card statements and if you use bookkeeping software, link your business account to it. If employees use your corporate account, make sure they turn in an expense form after each purchase period.
Increasing your Safety
When it comes to purchasing safety, business credit cards make sense, especially if you are making purchases online. It makes it easier to contest charges if your order is not complete or does not arrive. A line of business credit also has no liability for unauthorized charges, so you are safe if your card information ends up in the wrong hands.
A corporate credit card can be the easiest and quickest option for your short-term business needs. Even if you don't need the money, you can use the card for day-to-day expenses and pay off the balance each month to gain rewards and boost your credit score. This will ultimately make it easier to be accepted for a business loan in the future.
Business Card Advantages
Many business credit cards offer advantages that personal credit cards don't have including extending billing cycles and higher credit limits. Some cards also allow you to sign up for added bonuses such as travel rewards, free-wi-fi when you travel, access to private airport lounges, airline credits, discounts at the gas pump, and financial reporting. You can also get business credit cards which offer cash back rewards on your everyday spending. Before you sign up for a business credit card, check out the different advantages and rewards and pick one that's right for you.
Building Credit
If you get a business credit card, as well as all the other advantages, it helps you get a healthy business credit score. If you continue to improve that score, then you can eventually get lower interest rates should you ever decide to take out a business loan.
What to Watch Out For
Unfortunately, there is a downside to business credit cards because they are not covered by the Credit CARD Act of 2009. This loophole allows credit card issuers to engage in practices that are not legal within the personal credit card arena, such as double-cycle billing and retroactive interest rate increases.
When you apply for a business credit card, lenders will check your personal payment history as well as that of the business. This is how they will determine your interest rate and credit limit. If you want to increase your chances of eligibility, establish a credible reputation for your company, maintain a high credit score, and apply for a business credit card account that is right for your enterprise. Even if you don't care much about the incentives, you could still be missing out on better deals by not signing up for a business credit card. Check out your options today to find out which card is right for you.