You may be on Instagram, but are you using Instagram stories for your business? Most social media users remember when Instagram stories became an option on the platform. Upon its introduction, many were focused on the similarities between Instagram and Snapchat without realizing the full potential of this exciting new feature.
Everyone loves Instagram Stories – and with good reason. Whether for your personal use or business, the visuals of these stories create memorable displays that are being viewed by 60% of Instagram users. Instagram Stories isn't the latest feature, but it is one that every business should be taking advantage of as the app grows in popularity.
Instagram is full of beneficial features that can help small businesses expand as they tell the story of their unique brand. Regardless of your profession or hobbies, Instagram has created communities that share similar interests. These interests are easily searchable by name, hashtags, and location.
But let's talk about Instagram Stories specifically. Is your business taking advantage of the power of visual storytelling using Stories?
Instagram Stories For Marketing
Instagram has made it easy to market your company, sell your products, and build relationships. Instagram stories takes your creative marketing to the next level through its features and appeal, because stories aren't perceived as typical ads by consumers.
Research shows that having an account on Instagram and using the Stories feature can be profitable. 400 million people are watching Instagram stories every day. People enjoy watching the stories because there's no pressure to buy products or enter personal information. Still, 30% of Instagrammers have bought something after seeing it on Instagram. In fact, consumers are so willing to buy items after seeing a product on Instagram that developers now have a feature allowing shoppers to make purchases through the app.
Instagram Stories For Relevancy
Instagram stories are effective because of the high number of users on the platform and the Instagram algorithm. Over 500 million people use Instagram every day, but the feed doesn't show posts to users in chronological order. Instead, the Instagram algorithm shows posts that are relevant to each individual user based on interactions and interests.
Social media influencers continuously work at understanding Instagram's unique algorithm. For every post you share, it's estimated that roughly 10% of your followers will see your posts in their feed. For some, a post may not show the same day it's shared. With Instagram, you can use the Stories feature to announce a new post, encouraging more people to visit your business profile and see what you have to offer. The algorithm favors engagement, but Instagram stories can help your posts grab more attention, which will ultimately lead to more customers visiting your page.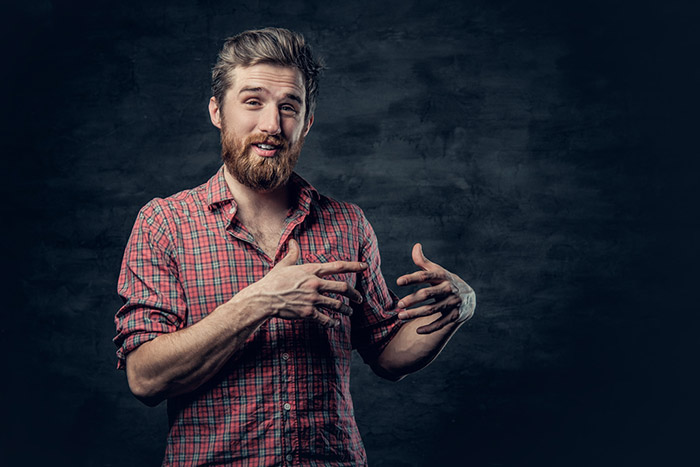 Instagram Story Ideas
Instagram has found the right balance of fun and professionalism, inspiring a large number of personal and business accounts to use Stories, which are ideal for entrepreneurs. 80% of people who view Instagram stories keep watching because of the excitement of seeing the unexpected content show instantly in a visually compelling way.
Among the most common ways businesses are using Instagram stories is sharing announcements and event information. If you're not sure what content is best for your Instagram stories, here are more ideas to get started:
Share your brand hashtag and encourage others to use the same hashtag.
Partner with another company and share the good news in an Instagram story. If you and your partner take this approach, the cross-promotion could result in more sales and followers for both parties. Don't forget tagging so followers can access the company's profile in one click.
Create an FAQ story to quickly answer the questions most customers ask about your business.
Go live! Live content is especially enticing because it's genuine and viewers look forward to seeing what will happen next.
Share behind the scenes stories. How are your products made? What's your work environment like? Who are your team members? Customers appreciate these stories because it shows personality and makes your business more relatable.
Instagram Stories Are Great For Business
Based on the high number of Instagram accounts, the app is expected to reach a billion users in due time. Furthermore, 70% of Instagram users search for businesses on the app, which increases the likelihood of users looking for details about your brand on the app. For those who are new to Instagram, this may suggest that there are almost a billion marketing opportunities, but this isn't due to just the algorithm's reach.
Using Instagram stories for visual storytelling will increase engagement, loyalty, and brand visibility. With so many people logging into Instagram daily, the platform has the potential to increase sales and connect you with new customers on a more personal level than other means of advertising. If you're frequently releasing new products, Instagram stories is the perfect tool to keep your followers engaged.