You've just graduated, and you're gung-ho about getting your first foot on the career ladder. You have a degree under your belt, and you're bursting with enthusiasm; but are you aware of the skills recent college grads need for landing a job? And do you have them?
Here is a look at the skills employees expect from college grads who are looking for a job.
A Respectable GPA
You have a lot of competition out there from other college grads, so you need to stay ahead of the game. One of the best ways to impress is by attaining a high GPA. A high GPA counts for a lot in the job market, particularly if you have little job experience.
Many companies will only consider grads with a minimum 3.0 GPA.
Writing Skills
After spending four years in college, you most likely spent a great deal of time honing your writing skills. Despite this, a 2016 PayScale survey revealed that 44 percent of managers said that, in their experience, recent college grads lack proficiency in writing. If you feel your writing skills are not up to par, add a few extra writing classes to your curricula or visit your school's writing center for assistance. This could prove invaluable in the future!
Public Speaking
Verbal communication skills are just as important as written ones. These days, it's vital for meeting clients, making presentations, and pitching ideas. Don't forget; these activities are needed in many industries, so you need to have this skill in your repertoire.
Team Mindset
Prepare yourself to be thrown in at the deep end when it comes to your coworkers. Typically, when you're starting out, you don't get to choose who's on your team. You must be ready to pitch in with your coworkers even if they're not your favorite people. Hiring managers always have an eye open for good interpersonal skills and a team-player attitude.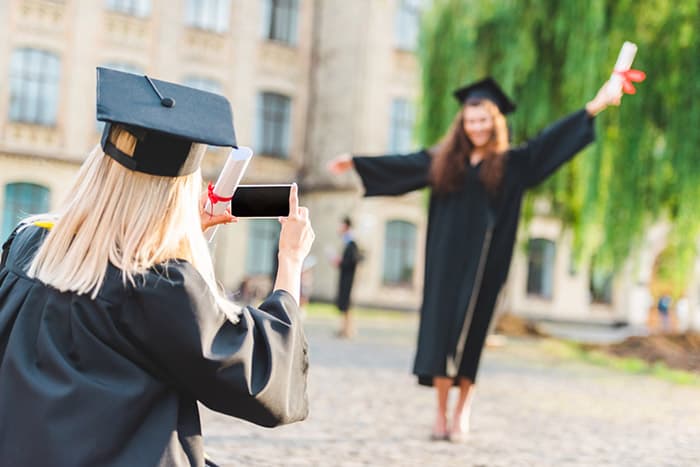 Work Experience
A company that's hiring recent college grads is obviously not expecting to see ten years' work experience on your resume.
However, any work experience that is related to the position you are applying for is relevant. Even if it was an internship, a summer job, or volunteer work.
Attention to Detail
Many hiring managers feel that recent college grads lack attention to detail. The first sign that this may be the case is your cover letter and resume. Double check them and make sure they are free of typos and grammatical errors. Get someone else to look them over just to be sure. Don't forget; every mistake you make will be noted, however slight it may be.
Problem Solving Skills
Another issue that the 2016 PayScale survey highlighted was the lack of critical thinking and problem-solving skills in recent college grads. 60 percent of managers surveyed indicated that their college grad hires lacked these skills. Before you go for your interview, make sure you're ready to have these skills challenged.
Leadership Potential
You may not come out of college with a whole lot of leadership experience, but you can garner some and show that you have potential. You can do this by highlighting the leadership skills you honed in college by participating in clubs, organizations and community work, as well as captain and mentor roles.
Starting Out with The Job Hunt
Here are some tips for getting your first job after graduating from college.
Building your network: draw up a list of contacts including people you have met who are involved in your industry. They may be able to help you with job leads or referrals. Talk to coworkers and people you have met at trade shows and conferences.
Developing a strong resume: your resume and cover letter will form the first impression a prospective employer has of you. They should be well-written and relevant to the position you are applying for.
Preparing for your interview: It's important to spend an adequate amount of time doing your research. Gathering information about the history and background of the company you are interviewing with will stand you in good stead during your interview.
Nailing the Interview
Here are some tips for your first interview:
Prepare Yourself
If you want to make the best impression in your job interview, you should take time beforehand to do plenty of research about the company. Use the Internet to find out the history and background of your prospective employers.
Dress Appropriately
Looking the part is crucial for a job interview. Always wear appropriate clothing and make sure they are clean and unwrinkled.
Whichever profession you are interviewing for, make sure that you are dressed professionally to suit the position.
Pitch Yourself
You have already reached the interview stage because your cover letter and resume caught the employer's attention, now you have
to make sure that you can emphasize that and stand out above the other interviewees. Stay on point and don't be tempted to waffle no matter how nervous you may be.
Don't be Afraid to Ask
In a job interview situation, you are expected to ask at least a couple of questions about the position. If you don't do this, your interviewer will tend to think that you are displaying a lack of interest. Prepare three or four questions before your interview. This will also show that you have spent time learning about the company.