Flying through Asia on a low-cost airline is a great way to save money on travel. Asia is one of the most popular travel destinations in the world and home to major financial hubs, so there are many airlines in the industry.
In addition to a rise in tourism, we forecast that Asia will continue to establish itself as a global business hub in 2017. Goldman Sachs writes that "the opportunity in global equities is in Asia" in its Top Ten Market Themes of 2016. Plan for an increase in business-related travel to cities like Ho Chi Minh City, Bangalore and Bangkok over the next three to five years.
Airlines are adding new flight routes within Asia every day. Budget airlines offer affordable flights, so they will help you travel on a budget. However, it's important to fly with a safe and reliable airline when you travel in Asia. We created this (unofficial) list using the 2016 World Airlines Awards and hundreds of real customer reviews.
We're a call forwarding provider that helps connect international businesses with their customers, so we also share details to reach each airline over the phone. We present the top 10 budget airlines in Asia and  how to reach them:
---
1. Air Asia
Skytrax rating: 3 stars
Value score: 4/5
For the eighth consecutive year, Air Asia was named the "World's Best Low-Cost Airline" by Skytrax. They fly to more than 120 destinations across Asia, and Air Asia is adding routes to Tokyo, Honolulu and multiple destinations in India. The BIG Loyalty Program allows frequent fliers to redeem points for free hotels and flights.
They have a call centre with local phone numbers in more than 15 countries. Customers in the United States can call Air Asia toll free at +1 (844) 727-4588. Click here for more information about their call centres.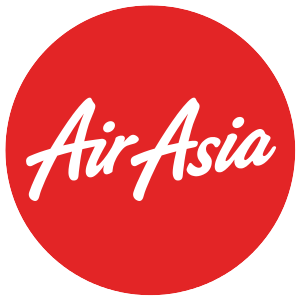 How to call Air Asia: +61 2 8188 2133
2. Air Asia X
Skytrax rating: 3 stars
Customer rating: 8/10 (295 reviews)
Air Asia X is an affiliate of Air Asia that offers slightly bigger seats across longer distances. It has great customer reviews and a solid rating from Skytrax.
Air Asia X flies to multiple destinations across Southeast Asia, Oceania and the Middle East. Its jet fleet consists of mostly Airbus A330-300s, with orders on the way for the new Airbus A330-900neo.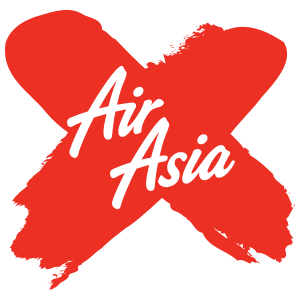 How to call Air Asia X: +1 (844) 727-4588
3. IndiGo
Staff service: 4/5
Customer rating: 8/10 (164 reviews)
Founded in 2006, IndiGo is the largest airline in India. It has a market share of 39+% in India according to the company's About Us page, and it continues to order new airplanes and add flight destinations in Asia.
IndiGo is known for providing some of the industry's best staff service. A customer review on Airline Quality said about Indigo: "we were welcomed warmly by the cabin crew … the aircraft seemed clean … the seats had a very soft cushioning … I recommend this airline." Fittingly, IndiGo has been named a "Great Place to Work for in India" eight years in a row.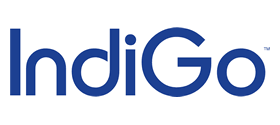 How to call IndiGo: 921 2783838
4. Tigerair
Skytrax rating: 3 stars
Customer rating: 7/10 (152 reviews)
Tigerair is headquartered in Singapore and offers affordable flights to India, China and Southeast Asia.
Customer reviews to start 2017 have been excellent, so we bumped Tigerair up in our rankings. One satisfied customer said his flight "arrived on time … was enjoyable" and that he "will fly again with Tigerair."

How to call Tigerair: +65 3157 6434
5. Nok Air
Skytrax rating: 3 stars
Customer rating: 7/10 (77 reviews)
Established in 2004, Nok Air is a top low-cost carrier in Asia. They currently fly the largest number of domestic routes within Thailand and they offer international flights to China, Japan and Southeast Asia. In May 2017, Nok Air will begin offering flights to Beijing!

How to call Nok Air: +66 2 900 9955
6. Jetstar Asia
Skytrax rating: 3 stars
Customer rating: 6/10 (113 reviews)
Jetstar is a reliable airline to book a flight in Asia. It is a low-cost subsidiary of Jetstar Airways based in Singapore. Jetstar Asia was a top 10 airline by passenger carriage from 2007 until 2015 according to the Changi Airline Awards, and it offers flights to regional destinations in East and Southeast Asia.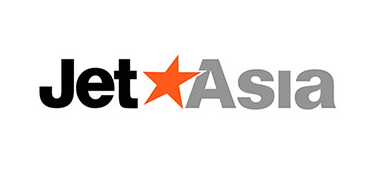 How to call Jetstar Asia: +1 (866) 397-8170
7. THAI Smile
Customer reviews: 8/10 (22 reviews)
Staff service: 4/5
THAI Smile is one of the best low-cost airlines in Asia. This is a full service airline that offers affordable flights to South East Asia, China and India. It launched in 2012 and has since grown to become a top industry player. Customer reviews are very positive to start 2017, and THAI Smile is praised for providing excellent staff service at a great value.
THAI Smile offers great value through affordable tickets that include a complimentary food and beverage service on board and free checked baggage. Joining the Royal Orchid Plus rewards program can be an added bonus.
We expect THAI Smile to continue its ascent in the next few years as it boosts coverage in Asean, China and India.

How to call THAI Smile: +66 2 118 8888
8. SpiceJet
Skytrax rating: N/A
Customer reviews: 5/10 (99 reviews)
Spicejet offers flight services throughout India. In reviews, customers praised  the fair value they got for their money. Seung June Chang from India said "The flight ticket is extremely cheap, so you can expect to save your budget."
SpiceJet's fleet mostly consists of Boeing 737-800s (safe, comfortable and efficient)  for short and medium range flights in India conditions. The Bombardier Q400, a high-tech turboprop, is another airliner in the fleet. SpiceJet has also confirmed orders for New 737 MAX 8 airplanes. This is a top choice because the company invests heavily in safety and maintenance.
SpiceJet will start direct flights from Delhi to Bangkok effective from 15th April, 2017.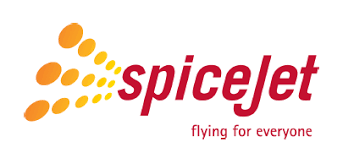 How to call SpiceJet: +91 987 180 3333
9. Scoot
Skytrax rating: 3 stars
Customer reviews: 6/10 (274 reviews)
Scoot is a low-cost airline in Singapore. Launched in 2012, Scoot offers medium and long-haul routes from Singapore. Skytrax gave Scoot a 3 star rating, and it was higher on our list before receiving a string of mixed customer reviews to start 2017. One customer complained "they nickel and dime you for everything." However, Scoot is still one of the best low-cost airlines in Asia.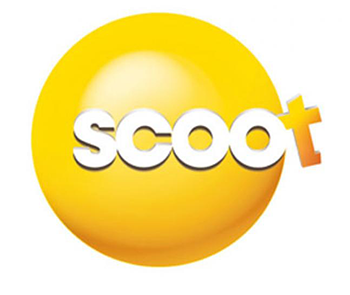 How to call Scoot: +65 3157 6434
10. Peach Air
Skytrax rating: N/A
Customer reviews: 5/10 (28 reviews)
Peach Aviation is a low-cost airline based in Osaka. Peach offers cheap flights to cool Asian cities like Tokyo, Shanghai, Bangkok and Seoul. Peach Air is growing rapidly by ordering new jets and adding flight routes.

How to call Peach Air: 011 81 3-6302-8991
---
*We evaluated several sources to determine our list, including customer reviews on Skytrax and results from the 2016 World Airlines Awards. We are not affiliated with any of these airlines.