At the end of the 19th century, during the onset of the Industrial Revolution, people were just beginning to understand the complexity of financial capital and how it grows. Business leaders gradually began to realize that when managed properly, capital can accelerate a company's growth and give them a competitive edge.
As the 20th-century dawns, two further forms of capital became important; human capital (the equity garnered from the employment of workers) and natural capital (water, land, and other environmental resources). Fast-forward to the 21st century, where the rapid development of technology has caused three additional forms of capital to become essential for increasing business value. These are:
Behavior capital: This involves the collection, collation, and analysis of information to yield valuable insights about a business and its systems. Sources of data are wide ranging. For example, customer surveys, The Internet of Things, and customers' real-time behavior. This information can be used to generate digital models of activity to show how business systems, people, and machines have behaved in the past and to predict how they will behave in the future. This data can then be used to influence that behavior. It can also be used to reduce risk and errors.
Cognitive capital: This involves the automation of cognitive processes. Over time, most businesses establish a great deal of practical knowledge and information. Thanks to cutting-edge technology, that knowledge can be transferred to software or AI systems which can use it on a vast scale. It allows the business to expand its services and responsibilities and it adds great value to the company.
Computer simulation: This is a perfect example. This allows a business owner to set up a digital simulation of his or her company and use it to make predictions or see the effects
of decisions. For example, the owner of a plant nursery could use the simulation to test
the effects of using a soaker system during dry season. The simulation can be tweaked
to see how a company can best make it through challenging situations. This information
can then be applied to the real-world company.
Network capital: A company is a central hub which connects to customers, workers, advertisers, and media. With the emergence of the Internet, the value of network capital increased significantly. The main reason for this is the fact that networking via the Internet takes different forms of communication and has a much greater reach than ordinary broadcast networks. Internet networking is also a much more interconnected process.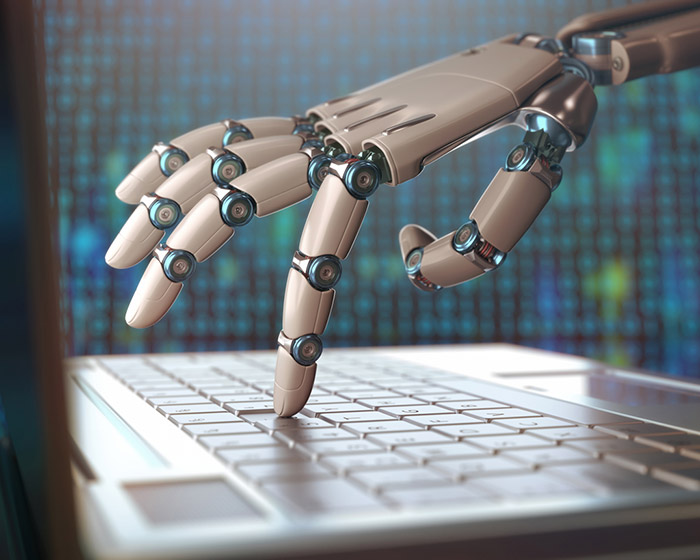 How To Give Your Company a Bionic Breakthrough
Here are some ways in which you can transform your company into a bionic business.
Shift your business model: Replace your supply chain business strategy with one which is based on providing your customers with products and services they demand as efficiently as possible. A customer-driven business is one which focuses mainly on the customers. For it to work, you have to gather as much information as you can on your customers and develop products and services based on that data. For example, how can you address your customers' needs, how can you make them happy, how can you exceed their expectations? The mantra of this type of business is that it can only thrive if the customers are happy. Therefore, you have to be committed to combining high-quality goods with excellent customer service.
Shift your approach: Replace your operational approach to information with a fluid system in which knowledge and data can be shared and collaborated on. Many businesses are far too rigid. This means that they are not agile or adaptive enough to make the most of current innovations. On the other hand, businesses which are more fluid can share knowledge within the business system and use innovations to bring positive changes to the company.
Shift your position: Replace your competitive position based on a level environment of competitors to a tiered system in which you can dominate the field. Making your company a winner-takes-all business means that you become a top player and take the majority of the share or rewards in your area of business relative to your competitors.
Once you understand the basics of a bionic of business, you can begin to implement them into your company, giving you a significant edge over your competitors. Becoming bionic includes adopting new processes, making technological changes, and it creates great new opportunities. Your business will develop better strategies, model customer individual behavior, change your innovation cycle, improve your decision-making processes, and attract more customers.
As a bionic company, you will know your individual customers so well that you will be able to tailor your products and services to each one using the latest software and AI. This will encourage your customers to keep returning to you and swiftly pass by your competitors.