If you're ready to go global with your business, an ITFS (International Toll Free Service) number may become necessary to expand your reach and attract customers beyond your local market. The world of business is fiercely competitive. Whether you're a startup or an established company, standing out is critical to your success. To stand apart in today's global economy, focusing on brand recognition, marketing, and customer outreach is essential. An ITFS number keeps businesses of all sizes competitive because an ITFS number is scalable and keeps your company accessible.
What is an ITFS number used for?
Before the introduction of technologies that advanced communication digitally and virtually, business owners could not operate far beyond their physical location. To reach customers beyond their local region, company owners had to relocate, cover the expenses of travel, and adjust to a new city. With an ITFS number, a business phone number can be based in any city globally, and calls can reach you in any country.
Customers will appreciate the convenience of reaching you using a local number, and this level of familiarity will build trust in your brand. When a company is obviously at a distance, consumers tend to question the motives and responsiveness of the enterprise. An ITFS number remedies this and will keep callers focused on what your business has to offer instead of the company location.
An ITFS number has a variety of purposes. Here are the ways an ITFS number can help your business.
What Is An ITFS Number: A Strategic Sales Method
Sales are necessary for businesses to stay afloat. Some businesses may sell directly to consumers while others may focus on selling to investors. To foster profitable relationships, your business must be connected to a phone number that is free of charge and doesn't use unfamiliar area codes or country codes. When potential customers and business partners know that you are easy to reach, they're more likely to call, which increases your potential to increase sales and build loyalty.
What Is An ITFS Number: A Marketing Tool
Along with call forwarding, an ITFS number can function as a tool that helps to analyze and grow your business. Every company has set goals, but in order to reach those goals, business owners must know their current metrics. ITFS numbers can automatically store data that shows business owners the results of their marketing efforts, as well as the behavior of callers. Using this information allows businesses to make the necessary changes that will move the company forward.
What Is An ITFS Number? A Total Branding Tool
The public perception of your brand should always be considered. If you're a startup company and seem amateur, customers will be reluctant to purchase your goods or services. A variety of factors can make a company seem unprofessional, and the contact number you share is one of the top things that can impact your public appeal.
Sharing personal phone numbers is usually a red flag that your business is not well-established. On the other hand, sharing an ITFS number is likely to attract more business because these numbers will make your business seem larger and more professional. This is because some of the most popular brands in the world use an ITFS number.
With toll free numbers, your brand is naturally associated with an organization that values customer service and has the resources to offer a high-quality product. It's important to note that while there are a variety of toll free prefixes available, 800 is the most popular amongst callers.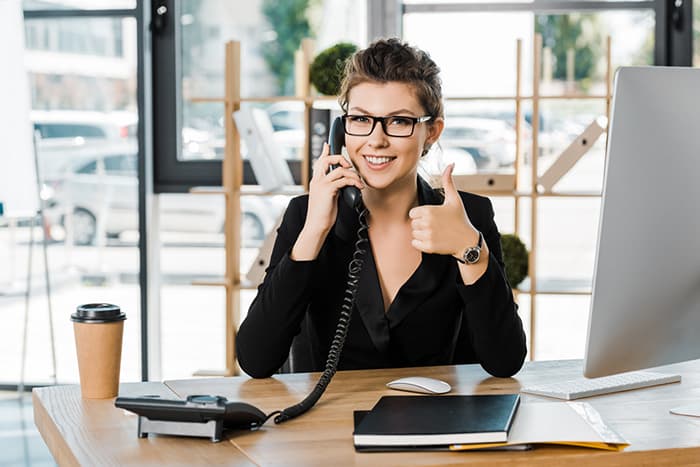 What Is An ITFS Number: A Cost-Effective Solution
All entrepreneurs must be mindful of their budgets. The return on the initial investment should be favorable for any business tools and applications, and an ITFS is always worth the investment.
ITFS numbers are affordable and there are no additional charges for external hardware because the numbers operate virtually. Service providers also offer ITFS numbers at affordable rates without any additional fees or contractual obligations.
Business owners aren't the only ones who save when using an ITFS number. Callers also avoid hidden fees and costs when dialing an ITFS number, making them more comfortable with calling your business and carrying on a conversation, which could ultimately convert to sales.
So, exactly what is an ITFS number?
While an ITFS number is similar to a domestic toll free phone number, there are differences that must be recognized before choosing this type of number for your business. With an ITFS number, you can connect multiple phones to your company and market your business internationally. Yet, mobile calls and conference calls may not always be supported.
ITFS numbers are especially powerful for businesses that are marketing online and hope to attract international customers. For example, if there are 5 countries that you would like to present your business to, you could use 5 ITFS numbers that connect to your company. Because IFTS numbers also have the ability to track your business analytics, you can review the strategies that work best in each country and adjust your marketing approaches accordingly until desired results are achieved.