In this article, we'll take a look at one of the most recent advancements to the telecommunications industry, cloud telephony and cover how it works. Then, we'll provide readers with the many benefits that come with using cloud-based telecommunications for their business model and entrepreneurship. 
What is Cloud Telephony and How Does It Work?
Defining cloud telephony isn't a straightforward process. Part of the problem of answering the question "what is cloud telephony and how does it work?" is that cloud computing is a loosely-defined process; one that is continuously developing and being redefined as it is developed. 
Cloud telephony uses protocols such as VoIP and software (dubbed "softphones") to make the process seamless, while enhancing typical landline communication and avoiding the drawbacks of such. These drawbacks can range from technical aspects such as poor call quality and latency issues, as well as logistical problems such as long distance fees, service network blockages, network restrictions, and more. 
 Cloud Telephony and Virtual Phone Numbers
Furthermore, advancements in cloud telephony have made it possible for service providers to offer virtual phone numbers. Virtual phone numbers are identical to normal phone numbers in both function and appearance (containing the same country code and region/area codes of your choice), which means that ostensibly, there's no difference for callers. However, when a virtual phone number is dialed, that phone call is routed through the Internet to another phone number, known as the destination phone number. In essence, this means that the virtual phone number serves as an overlay to the destination phone number, but avoids the quality and logistical drawbacks of normal calling. 
What does this mean for business? The answer is that a company located in one area can reach callers in other geographic regions without restriction. As a prime example of cloud telephony at work, a business located in Canada can make direct calls accessible to the United Arab Emirates just as they would by placing domestic calls. Vice versa, if the Canadian business pairs their virtual phone numbers with outbound calling, the business can call customers in the United Arab Emirates just like calling a local customer. All the while, a United Arab Emirates telephone number will appear on the recipient's caller ID. In both instances, using virtual phone numbers enables your business to reach and be reached by a broader audience. 
Now that we have answered the basic question of "what is cloud telephony and how does it work?" it is time to discuss some of the many benefits that come with its usage.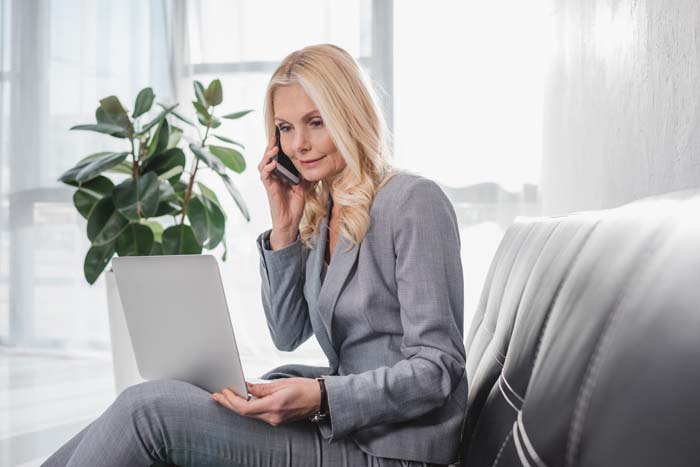 Benefits of Cloud Telephony
No Need for a Brick & Mortar Presence: As you may have guessed from the description of cloud telephony and virtual phone numbers, getting in contact with customers directly is the primary benefit of this technology. In traditional business models, it was necessary to establish a brick & mortar presence within a country to tap into potential markets; with cloud telephony, those markets are instantly available. This reduces the need to create an expensive and resource-intensive branch office to interact with customers. 
Versatility: Cloud telephony brings many benefits that enable your organization or personal life the ability to be more flexible. Virtual phone numbers are available in a wide variety of types, including geographic-specific phone numbers, toll free numbers, vanity phone numbers, UIFNs (Universal International Freephone Numbers), and more. Depending on how you want your business to interact with customers, choosing one of these types of phone numbers can make your organization adapt to market trends and preferences. 
Expanded Business Models: Similarly, add-ons are being introduced from service providers that can expand how your business processes inbound calls, complies with regulations (i.e. GDPR, HIPAA), and increases streams of revenue. As an example, consider the popular add-on "time of day routing," which routes inbound phone calls to different destination phone numbers depending on the time of day that the call was placed. By using these routing capabilities, businesses are able to make their business operate 24/7 around the clock to ensure that every customer call is processed for maximum customer service and profitability. Another add-on, simultaneous ringing, gives your business similar coverage. It enables all connected devices (smartphones, laptops, desktops, landlines, etc.) to ring at the same time. This ensures that every call is answered in the shortest time possible and that no call is left unanswered.