Have you ever considered what options for business phone service are available?
By using Global Call Forwarding's services, your business can reach a broader audience and open up revenue streams that were previously unattainable. The more options for business phone service that you have at your organization's disposal, the more versatile your organization can be and adapt to our ever-changing global economy. In this article, we'll take a look at ways businesses can use virtual phone numbers and the latest technology available to expand their business.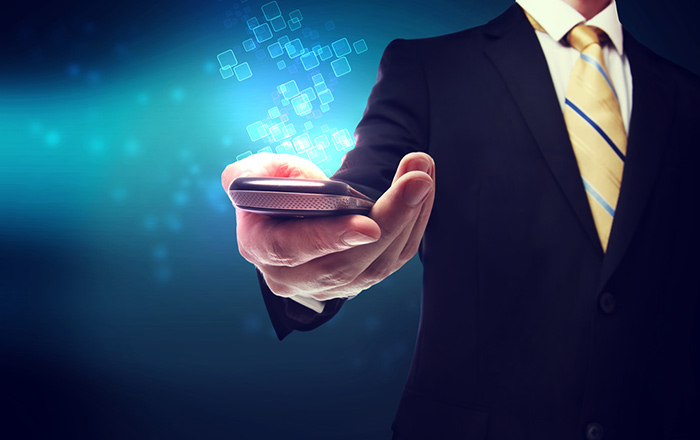 Advanced IVR
One of the many options for business phone service that efficient enterprises use is Advanced IVR (Interactive Voice Response). This feature allows a greeting system to receive inbound calls and directs them to the appropriate department(s) or extension(s). Callers navigate through a customizable menu through the use of voice and by dialing numbers on the telephone keypad. IVRs allow your business to create a unique welcome message, include news and announcements, prompt callers to provide their information, guide callers to appropriate call destinations, provide common information (ex. FAQs), and many more uses. With these uses, IVR is an effective tool for managing high call volumes, lowering staffing costs, and improving the overall customer service.
Time of Day Routing
As one of the mission-critical options for business phone service, time of day routing enables your organization to route incoming calls to specific locations/phone numbers depending on the time of the day the call is placed. This can help divert calls when your business closes up its regular operating hours but wants to remain accessible during the off hours. Similarly, inbound calls can be diverted to a different number, a mobile phone, or a voice messaging system during specified hours. This ability to automate the flow of calls makes your business more efficient and accommodates callers despite the time they're calling or time zone they're located in.
API
If your organization uses various types of software, Global Call Forwarding allows businesses to use an API (Application Program Interface) to ensure seamless correspondence between programs that you currently employ for incredible functionality. APIs allow your existing resources to integrate and deliver new services across platforms, applications, and media that you use. For example, advanced uses may include ways of monitoring call detail records (CDRs) for a particular service line over a specific period of time as a way of tracking sales conversions.
Black and White Lists
Black and white lists enable further customization of calls. If you need to block calls, blacklists are available to ensure that numbers can be rejected from particular area codes or from specific phone numbers. For calls that you want to readily accept, you can white list calls to ensure that the appropriate calls are completed.
Call Recording
One of the most important options for business phone service is the ability to document what transpires between callers and your staff. Call recording allows you to verify calls made between your staff and customers. This works for customer service, where you want to be sure that your employees are following company protocol and not potentially violating laws or engaging in unethical behavior. For international businesses that work in the finance/ investment/ banking industries, call recording is mandatory to work with international regulatory organizations that aim to mitigate fraud and other criminal activity.
Account Management
When you use Global Call Forwarding's services, you use an intuitive Customer Control Panel for account management that can:
View call details (time, date, phone numbers used, and the duration of the call)
Manage your account and change account settings
Include additional services (such as outbound calling, time of day routing, and others)
Access and modify advanced features
Change ring-to numbers
Adjust call-forwarding preferences
View current invoices
The Control Panel is accessible from any computer anytime and anywhere, giving you the ability to modify your business quickly and as you see fit.
Call Transfer
Attended Call Transfer allows your businesses to place an incoming call on hold, dial a pre-programmed sequence of digits, and redirect the call to reach a different department or call center anywhere in the world. Additionally, call transfer allows you to either transfer the call immediately or wait and inform the other department/ party on the relevant issue before transferring a call.
SMS Forwarding
Among the options for business phone service available at Global Call Forwarding, SMS Forwarding is one of the must-haves for on-the-go entrepreneurs. SMS forwarding forwards incoming SMS messages to an email address chosen by the subscriber.
Sequential Forwarding
Sequential Forwarding delivers a call down a list of predetermined phone numbers if it isn't answered by an available employee. The benefit of sequential forwarding is the guarantee that every call is answered so callers aren't left frustrated. If an employee is already on the phone (or away from their workstation), the call is then forwarded to the next available attendant, which minimizes the ratio of unanswered calls.