For people wishing to buy United States phone numbers, they can be purchased from Global Call Forwarding (GCF), which offers a wide array of services for those in need of telecom and phone number services. These numbers are available throughout the US as shown in the map and the table of states and state capitals below.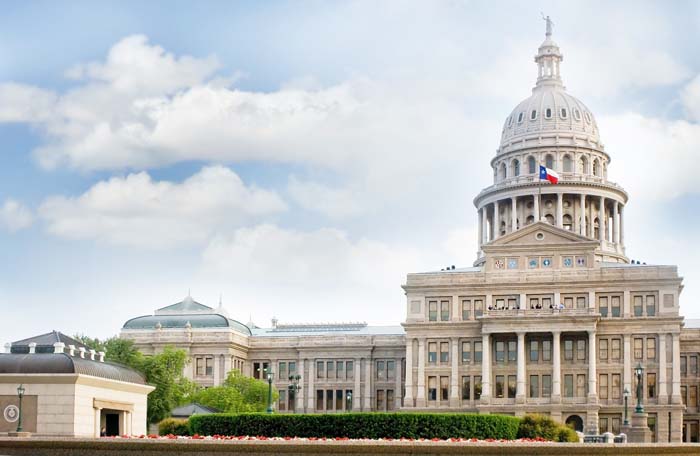 GCF's customers have three choices when they buy United States phone numbers:
Toll Free 800 Numbers – The persons making the calls are not charged. Instead, the subscriber pays for them. However, minutes accumulate against the accounts of mobile users.
Vanity Numbers – There are two types of vanity numbers. The first is a letter sequence relevant to a business. For example, a taqueria may choose a number like "800-HOT-TACO." The second type is an easily remembered number sequence like "800-777-7777." Many studies show that businesses can reap great marketing benefits when they buy United States phone numbers that are vanity numbers. They are memorable and they convey a unified image with other marketing efforts.
Local Phone Number – A local phone number has an area code and exchange common to its locality, but it is still a toll free number. With local numbers, subscribers have the option of receiving texts from their callers. If businesses buy United States Phone Numbers that are local numbers, they appear to have offices in the chosen cities. In other words, they "maintain" a virtual office in those cities even if they are located in other countries.
Political Outreach for Businesses
Companies that wish to lobby, influence, or do business with state governors or legislators may want to buy United States phone numbers in state capitals. The following table lists all the US states, their state capitals, and the state capital websites and area codes. Local numbers are available in all but seven of the state capitals.
There are seven capital where GCF does not offer local numbers, and they are:
Juneau, Alaska
Honolulu, Hawaii
Springfield, Illinois
Lansing, Michigan
St Paul, Minnesota
Jefferson City, Missouri
Concord, New Hampshire
Therefore, if a company wants to buy United States phone numbers in these seven capitals, they must get 800 numbers or vanity numbers.
When businesses buy United States phone numbers, they should consider the implications of the numbers. If they get vanity or 800 numbers, those numbers are toll free throughout the entire country, but they do not appear to give the company a local presence. However, with a local number, they have the benefit of receiving texts from their customers. Therefore, before you buy United States phone numbers, talk to the professionals at Global Call Forwarding to understand your options fully, and to make sure you are buying the right services for your needs. They will help you make the best decision to enhance your offerings with the best communication.
The Most Populous US Cities
If commerce in state capitals does not fit your business model, you may want to buy United States phone numbers in large population centers. If that is the case, here is a list of the ten most populous cities in the US, based on 2017 estimates.
| | | |
| --- | --- | --- |
| City | 2017 Population | Nicknames |
| New York City, NY | 8,550,405 | "The Big Apple" and "The City that Never Sleeps" |
| Los Angeles, CA | 3,971,883 | "City of Angels," "La La Land," "The Big Orange" and "Tinseltown" |
| Chicago, IL | 2,720,546 | "The Windy City" |
| Houston, TX | 2,296,224 | "Space City," "Bayou City," "H Town" and "The Big Heart." |
| Philadelphia, PA | 1,567,442 | "The City of Brotherly Love" |
| Phoenix, AZ | 1,563,025 | "The Valley of the Sun" and "The Salt River Valley" |
| San Antonio, TX | 1,469,845 | "Alamo City" |
| San Diego, CA | 1,394,928 | "America's Finest City" |
| Dallas, TX | 1,300,092 | "The Big D" |
| San Jose, CA | 1,026,908 | "The Capital of Silicon Valley" |
There are so many beneficial reasons for a business to buy United States phone numbers. The most important, whether your business is physically located in the US or not, it enables you to achieve a business presence instantly in America. This gives US customers the ability to reach you, and allows potential clients and customers to know you are available to their needs as a US business. With the great affordability of this service, along with the tremendous versatility it brings, you have practically nothing to lose if you opt to buy a United States phone number.