Business communication across borders has undergone dramatic change in the past few decades. Telecommunications is a critical part in any international corporation's business strategy. Businesses with a presence in Saudi Arabia will benefit from buying Saudi Arabia virtual toll free numbers. No matter what country the business is located, callers in Saudi Arabia will be able to access the business with call forwarding.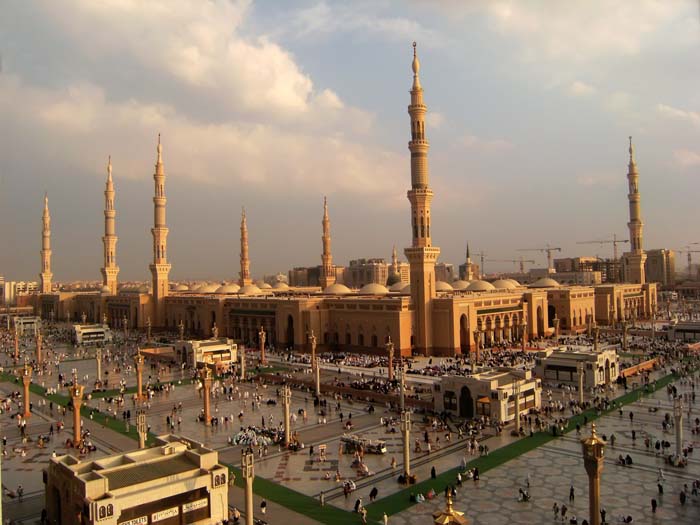 Global Call Forwarding supports businesses in connecting with customers and contacts through international call forwarding services. When a business buys a Saudi Arabia virtual phone number they establish a local presence and become more accessible to callers in Saudi Arabia.
Saudi Arabia is one of the world's most influential countries and has an oil-backed economy that greatly dictates the strength of the global economy. Businesses hoping to launch operations in Saudi Arabia should consider the key sectors where growth is possible. From oil and gas to mining and construction, Saudi Arabia's economy is diverse, but has its limitations.
Let's examine how Saudi Arabia functions economically and culturally, and then discuss how buying a virtual toll free number can prove beneficial for businesses.
Where Does Saudi Arabia's Economy Stand Globally?
Saudi Arabia is located on the Arabian Peninsula, and is one of the region's most important oil backed economies. Oil exports have enabled Saudi Arabia to increase its GDP growth by some 6.5 percent over the past five years. Thanks to its immense oil exports, Saudi Arabia is considered the most stable economy in the Gulf by the United States.
In fact, the Saudi Riyal is noted as one of the strongest world currencies, as it has seen very little change in value over the past three decades. Investors consistently view Saudi Arabia as a stable place to invest, which has contributed to its growth.
In addition, the Kingdom happens to be one of the fastest growing countries in the entire world. It's per-capita income is expected to rise to $33,500 by 2020. Low domestic energy costs and industrial land are due in part to subsidies and various incentives. Investors view this in a favorable light. Duty free access to both MENA and GCC economies are equally important. Saudi Arabia's solid infrastructure and transport system are nicely complemented by a national rail system, making it easier to do business there.
While the economy is largely backed by oil exports, the government is seeking to diversify the economy through reform, market liberalization, and greater emphasis on the growth of the private sector. Value chains from nearby developing countries also provide opportunities for investors, and make it a more enticing place to invest.
Businesses and investors can explore various sectors for opportunity. These include petrochemicals, oil and gas, nuclear or renewable energy, wastewater, financial or professional services, training and human capital development, infrastructure construction, environmental technology, luxury consumer goods, defense and security, mining, and healthcare and life sciences.
What is a Saudi Arabia Virtual Toll Free Number?
Those unfamiliar with international phone calls may mistakenly believe that all phone numbers are the same. This is not the case. Calling internationally often requires complex foreign dialing codes and high fees. However, a company can buy a virtual toll free number and forward the incoming phone calls to an international destination. Any phone call from Saudi Arabia to the virtual toll free number is treated as a local call and forwarded automatically. The company becomes more accessible with virtual toll free numbers.
Australia virtual phone numbers aren't associated with any direct landline in Australia. Users don't need to be physically in Saudi Arabia, and the phone service can be easily customized online. You can get Saudi Arabia toll free numbers or a local phone number in specific Saudi cities.
Why Do Businesses Buy Virtual Toll Free Numbers in Saudi Arabia?
Several instances may require a business to buy a Saudi Arabia virtual toll free number.
First, virtual numbers provide greater visibility in foreign markets. Doing business in a new economy requires companies adjust their services to suit the needs of their audience. If a business is located in the United States, has a US phone number, and is interested in expanding to Saudi Arabia, they must invest in a Saudi Arabia phone number. Cultural barriers aside, the practice of catering to a new market fosters immediate familiarity and trustworthiness between customer and business.
Additionally, advertising a foreign number can be a challenge. With a virtual toll free Saudi Arabia number, companies can share their information on their website, brochures, billboards, television advertisements and more while fitting local marketing practices.
Global Call Forwarding provides businesses with virtual toll free numbers and call forwarding service features such as customized voicemail greetings, sequential and simultaneous ringing, and more.