Most people have called a toll free number at some point in their lives. You may recognize them by their most common prefixes, such as 800, 888, and 877, among others. But why do companies choose to use them?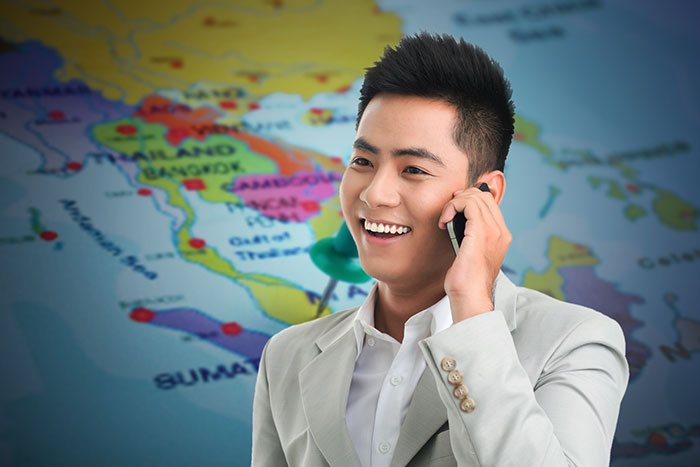 Business owners realize that individuals do not want to be charged simply for making a call, which is why they traditionally opt for virtual numbers instead. When a user dials your company, whether they are calling customer service, sales, or any of your offices, they are forwarded to their preferred destination without worry overpayment. When you want to have a stronger presence in another country – Singapore, for example – toll free numbers are a great way to start.
When you buy a virtual toll free number from Global Call Forwarding, be prepared for more international successes. Below we will explain some of the main advantages of setting up and using virtual lines for your company.
How Virtual Numbers Save Your Company Money
When you buy a Singapore virtual toll free number, you will never miss out on a big sales opportunity again. Ultimately, using virtual phone numbers will save your company money. Your employees do not have to waste time or effort with traditional switchboards, and there is no expensive hardware or software to set up in the office.
These numbers are not just for your employees, they help with obtaining more customers, too. As part of a recent study, consumers claimed that they are much more likely to place a call that is toll free so that they could avoid any fees. They also claimed that they viewed offices with toll free numbers as more professional and up to date with their technologies. When you buy a Singapore virtual number, you can appear more attractive to potential consumers. This means that you can attract more profits in the long run.
How Toll Free Numbers Save Your Customer Service
Think about how your company currently conducts customer service. Do you have an in-office team, use outsourced workers, or have different individuals in a variety of cities or countries? Global Call Forwarding takes into account all of these situations when we set you up with your international call forwarding service. When you buy a Singapore virtual toll free number, you can choose to have one number directed to a specific location or many so that there is no confusion over manually switching lines.
Are you always on the road? If you have ever missed an important call because you are in and out of airports or in the middle of a business meeting, your caller may have decided to go with another company instead. Global Call Forwarding's services extend to additional features that allow you to freely travel while callers are directed automatically to open lines. Just buy a Singapore virtual toll free number and see the difference yourself.
About the Singapore State of Economy
Below you will read about some of the many benefits of investing your company in one of Singapore's many profitable sectors. Buy a Singapore virtual toll free number to increase access to this exotic country.
Singapore's markets are currently open for trade. Their most noted successes as a country come from their regulatory efficiencies. As a prosperous nation, they lead the way in the manufacturing of both chemicals and electronics and are frequently known in the service industry. While their legislators often act on the boards of privatized businesses, they discourage corruption from every level. Singapore has the reputation of being one of the least corrupted countries in the world. Commercial courts run efficiently and function well.
Did you know that it only takes 3 days to launch a new business in Singapore? This is because there is no capital minimum required to begin. Buy a toll free number as a means of capitalizing inside of their market.
Global Call Forwarding
As you can see, there are so many uses to call forwarding services, not just in Singapore, but in more than 120 different countries around the world. With Global Call Forwarding's plethora of advanced features, you can get started almost right away.
You can give us a try risk-free. Our Select Country Forwarding allows you to direct calls from a predetermined country code to a phone line of your choice. This feature is helpful for routing countries together. For example, let's say that you own an American corporation with various international call centers. You want to make sure that your Spanish speaking callers from Spain, Columbia, Argentina, and Puerto Rico are all being directed to your call center in Costa Rica. Each of these countries will have their own local line, but are all directed to the same place.