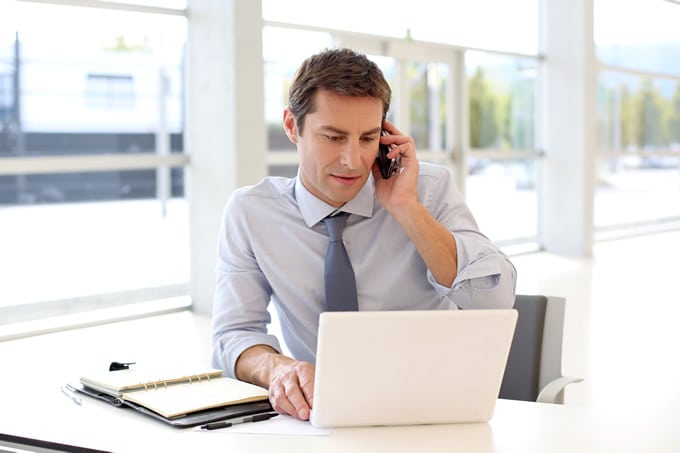 Owning and operating a business in a foreign country requires much more than just a brick-and-mortar location. In fact, for many, physical locations aren't even on the agenda. Regardless of whether a physical store will be opened or not, one service all businesses needs is a Canada call forwarding number.
At Global Call Forwarding, we specialize in helping new and experienced businesses establish themselves in new marketplaces. Our international call forwarding services aid businesses in saving their budget from steep marketing costs without sacrificing customer service. Businesses setting their sights on Canada, for example, regularly contact us for Canada forwarding services.
As one of the world's leading economies, Canada has much to offer in the way of prosperity. With countless industries dominating its markets, Canada provides a plethora of new opportunities for businesses of all sorts.
With any new business, there are several things to get in order to guarantee a successful outcome. First, a thorough understanding of the economy's background is paramount. Let's take a brief look at how Canada's economy stacks up against other prominent developed nations and how Canada call forwarding can benefit businesses.
A Brief Look at Canada's Economy
Canada's economy closely resembles the US marketplace with massive investment in technology. The pattern of production and high living standards equally rival those of the US. Canada underwent dramatic growth in its manufacturing, service, and mining sectors after World War II. As a result, the nation was transformed from a rural-based economy to an industrial and urban-based economy.
Besides its tech, service, and manufacturing industries, Canada's rich petroleum sector continues to grow. Thanks in part to Alberta's oil sands; the nation has recently boosted its oil reserves by leaps and bounds. As it stands, Canada now has the third-largest oil reserves directly behind Venezuela and Saudi Arabia, the latter of which comes in at number one. Additionally, Canada is the fifth-largest oil producer in the world.
Canada's international trade policies have always favored new growth. In 1989, the US-Canada Free Trade Agreement was signed, and five years later the 1994 North American Free Trade Agreement was signed providing improved trade and economic integration among Canada, the US, and Mexico. To date, Canada enjoys an increased trade surplus in the US, with that country consuming up to three-fourths of Canadian merchandise. Canada also supplies the US with the largest portion of its energy whether that is oil, gas, or electric power.
The highly skilled labor force, solid economic growth, and the budding manufacturing industry have given Canada the edge over its competition. While the nation did experience a lag in growth between 1997 and 2007 because of the global economic crisis, it rebounded quite well and emerged the strongest financial haven for banks. Even a drop in oil prices in 2010-15 didn't reel in Canada's growth, and it continued to prosper during those somewhat economically dangerous years.
With a strong foothold in the oil and gas industries, a particularly strong service sector, and a shockingly secure manufacturing industry Canada is one of the best places for business growth and development.
What is International Call Forwarding?
For businesses hoping to open up a physical location or to build an online presence in Canada, call forwarding services are an excellent investment. International call forwarding connects businesses in other countries, China for example, with customers and contacts in Canada without expensive calling fees on either side. Call forwarding simply forwards phone calls made from Canada to a mobile or landline of the buyer's choice. This call forwarding service enables businesses and customers to connect without delays or complex dialing codes.
Virtual phone numbers provide the means needed for Canada call forwarding. These virtual numbers are purchased by companies or individuals who want to establish a business presence in Canada. That phone number can then be forwarded to their number of choice so they never miss a call.
Conversely, business associates traveling to a foreign country may wish to maintain their home number in Canada while they travel. Canada call forwarding makes this possible.
How Businesses Benefit from Call Forwarding
There are several ways that businesses launching their company in Canada can benefit from Canada call forwarding. One example would be if a business owns a call center in a country such as India and wants to outsource calls there at no cost to their clients. With Canada call forwarding, this can easily be done. A Canadian customer would dial a toll free Canadian phone number and that call would be forwarded to the call center in India. The customer receives the quality customer service they are looking for, and the business doesn't have to worry about the high overhead costs of opening a physical location in Canada.
At Global Call Forwarding, our Canada call forwarding service also comes with advanced features such as local ringback tones and customized greetings which make customers feel more at ease when calling, to Voicemail settings that ensure businesses never miss a call.
Reducing costs and creating an open line of telephone communication is made affordable with Canada international call forwarding services.