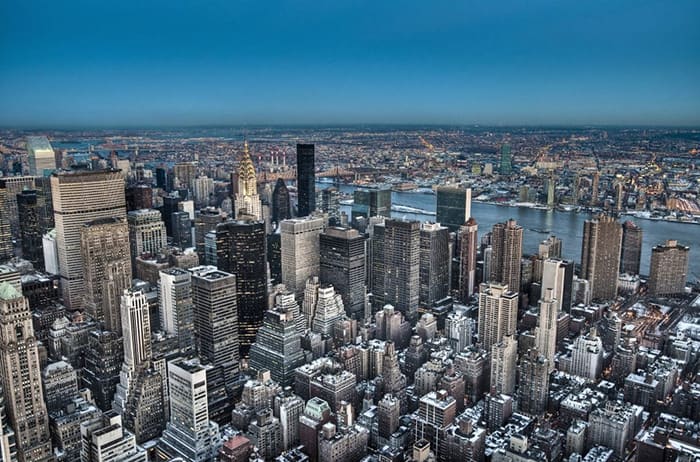 International forwarding services offer your business virtual phone numbers so that a caller can be redirected to almost anywhere on a global scale, especially in the United States. While the number is not limited to a physical location or city, it can contain any prefix you choose, whether it is the traditional toll free 1-800 or the prefix of the country or city you want.
With United States call forwarding, you receive a number that routes customers to your call center, main office line, or cell phone device of your choosing. This is useful because a purely domestic number won't work on an international scale. When landlines are involved, so are expensive fees. Consumers are not likely to do business with a company that incurs fees every time they have a question or concern.
You can use United States call forwarding to reach cities like Portland Oregon, San Jose California, New Orleans Louisiana, and more. To callers in these areas, the number can have the appearance of a nearby business. Better than that, they will not accrue any fees simply by contacting you. Your organization can be stationed anywhere in the world and still have a local presence.
Call Forwarding Business Benefits
There are many benefits for your enterprise company to use call forwarding. For instance, sometimes callers are concerned about contacting a foreign country due to cost. With United States call forwarding numbers, this eliminates their concern.
Another concern is call quality. No customer, vendor, or supplier wants to deal with dropped calls when dealing with a business. However, when calls are redirected to another line virtually instead of through a landline, you can rest assured that they are reliably routed. Both parties will always be able to hear the other clearly as long as they have a reliable internet connection.
United States call forwarding does not have to be used on a purely international basis. Calls can be directed from the United States to another country, but also within the country. So if your main corporate offices are in Boston Massachusetts but you want more business from the west, you can get numbers in Phoenix Arizona, Salt Lake City Utah, and Las Vegas Nevada. One of the best benefits of using these numbers is that they can be set up according to your needs, so the service is completely customizable. If you decide you want to trade in the Salt Lake City number for a number in Boise Idaho, one can be acquired and set up almost instantly.
United States Call Forwarding
With a current population of 323 million people as of 2017, the United States has enormous earning potential for small businesses and corporations alike. The geographic location alone makes for an excellent hub of activity. This is because the states have a good mix of both rural and urban cities all over the country where emerging companies can test the waters for success. Those considering entering the market should consider United States call forwarding. Adding this capability to your current business model opens new doors in terms of revenue simply because you are able to add to your customer base.
You are not required to have an office to make use of call forwarding services. It's actually becoming more and more standard for an organization to have a virtual office, where companies conduct business from their cell phones, tablets, or other portable devices. This makes it easier for entrepreneurs to be "on the go". They can travel on the road without worrying over missed calls. Any communications are simply directed to the next available line. All of these perks are available to you and more when you use call forwarding.
Contact Global Call Forwarding
Allow Global Call Forwarding to help you achieve success with United States call forwarding today. We make the process incredibly simple to get started.
Whether you own a small startup or a large enterprise organization, if you're not making use of business in cities like New York City, Chicago, Houston, or some of the largest populated cities in the United States, you might be missing out on big revenue opportunities. Cities like these with millions of people can use your local or toll free number to contact you. With United States call forwarding you can take business to the next level.
Global Call Forwarding wants you to have instant mobility from the moment you contact us. Choose numbers from the United States or any country of your choosing to get started. Our suite of features such as local ringback tones where callers can enjoy hearing their country's unique tone. Another feature we offer is customized greetings. This is an excellent way to make the most out of every point in communications, even when the caller is waiting on the line.
Contact our team about our forwarding services today. We're waiting to hear from you!