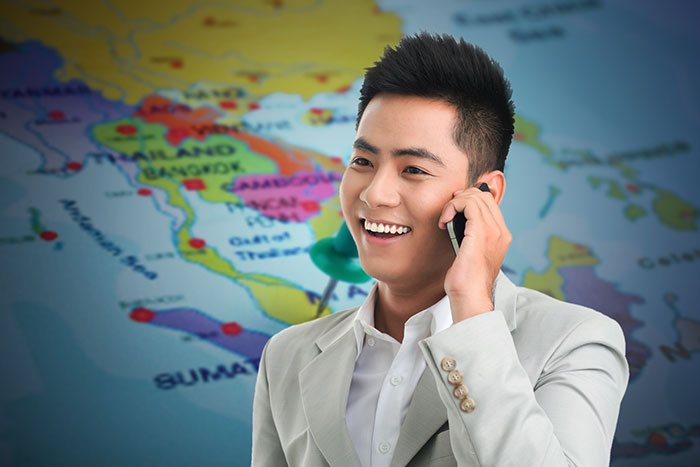 Establishing business in a faraway country is a daunting undertaking that begins with building a clear line of communication. Understanding the economic environment is equally important in order to prepare carefully. One region businesses are increasingly turning their attention to is Singapore. Whether to jump ahead of the competition or to simply tap into this budding economy, businesses are looking for easier ways to establish themselves within this small nation.
At Global Call Forwarding, we assist large and small businesses in establishing themselves in Singapore. Our Singapore DID numbers are one of the primary reasons multinational businesses turn to us first. Gaining access to customers within Singapore via this advanced service provides extended support to businesses starting out in the country.
Let's learn more about how Singapore's unique economy opens up opportunities for multinational corporations, and how Singapore DID numbers can build on those opportunities.
Singapore's Economy—What to Expect
Singapore has one of the most highly developed trade-focused market economies in the world. Another interesting fact is that Singapore's economy is the most open in the entire world. The government has set up a business-friendly structure that supports new companies and encourages growth with low tax rates. This, when taken in combination with Singapore having the third highest per-capita GDP in the entire globe, and it's easy to see why so many multinational corporations are targeting this country.
Interestingly, Singapore also enjoys prosperity in part thanks to government-linked companies. Owned by the Sovereign wealth fund Temasek Holdings, these government companies make up a large portion of the government's earnings. Companies such as Singapore Airlines, ST Engineering, SingTel and MediaCorp are the primary means of their earnings.
Another interesting fact about Singapore is that it is a major Foreign Direct Investment based economy. These means it invests openly in other markets, while also benefiting from an inward flow of FDI from other global investors and organizations thanks to its stable political climate.
Businesses who specialize in the electronic, chemical, or service industry fair very well in Singapore. It's position as a regional hub for wealth management, provides the economy with a steady inflow of investment and income. However, resources such as water and food goods are limited, causing the country to seek out imports and international trade.

What are Singapore DID Numbers?
Businesses seeking to establish credibility in Singapore do well to consider the various communication options available to them. One of the most used is Singapore DID numbers. Direct Inward Dialing is a service provided by either local phone companies or a local exchange carrier that offers a set block of telephone numbers for calling to a company's private branch exchange (PBX) system.
Singapore DID numbers allow companies to provide customers with individual phone numbers for each branch of their workforce without investing in a physical phone line for each connection. One example of this could be if a company was to lease 100 different phone numbers from a company that could in turn be called over eight individual telephone lines. This provides the company with eight individual ongoing calls at any given time. Inbound calls would at that point receive a busy signal and provide the caller with an opportunity to leave a voice message. The PBX does all the work. Once a call comes in, it is automatically switched to the correct workstation for the call.
Additionally, Singapore DID numbers can also be used with fax and live voice connections.
Benefits of Using Singapore DID Numbers
Convenience is the primary reason that businesses choose Singapore DID numbers for their company. Compared with traditional PBX services, DID is extremely affordable and saves exponentially on the costs of a switchboard operator. Additionally, calls are streamed much more quickly to the appropriate departments, and callers, in general, feel more satisfied with the outcome of the customer service they receive with DID numbers.
Companies and businesses around the globe can count on DID numbers to establish and improve their customer service departments. When doing business in a foreign country, customers must be impressed and appeased. In order to achieve this goal, investment in proper lines of communication are needed. DID numbers provide the advanced features needed to establish that connection.
At Global Call Forwarding, we offer Singapore DID numbers to support a customized customer service experience. Whether businesses need our DID numbers for their call center or to develop a more integrated in-house communication system, we use advanced technology to achieve the best possible results of any DID servicer.
Singapore's fast-growing economy and budding consumer markets encourage more businesses to move to its shores every year. Establishing a virtual presence in the country begins with understanding the best route to communicate that presence. Businesses hoping to improve the process with which their company grows in Singapore can place confidence in Singapore DID numbers to help their company communicate with their customers clearly.