These days, many businesses, whether small or global, use call forwarding as part of their dedicated phone system because it enables them to easily stay in touch with clients, wherever they are, and it gives them the opportunity to provide the best quality customer service possible.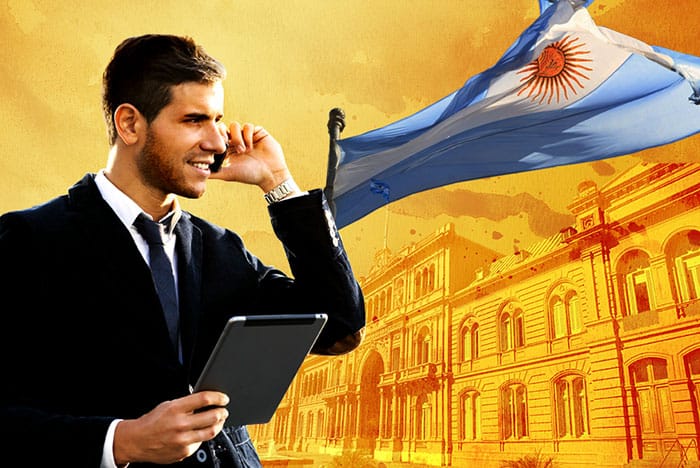 Argentina Forwarding Numbers
Communication is a crucial part of networking, and if you want to keep in touch with your colleagues overseas, virtual call forwarding is a great tool to have. With Argentina forwarding numbers, you can have a presence in the country without leaving your home office. Argentina forwarding numbers have numerous benefits, including:
One device, two phones: Argentina forwarding numbers allow you to split your mobile phone so it serves as a business phone as well as a personal phone. This way you can keep your personal contacts separate from your business contacts. Your family and friends can use your regular number, and your overseas business clients can use your Argentina forwarding numbers, which route calls directly to your mobile phone.
Consistency in branding: It's very important that you maintain a professional image throughout all your communication systems. That way you continue to build your brand name and professionalism. Argentina numbers are the perfect option for leaving a personal greeting that conveys your company's message and brand.
Customizable features: Argentina forwarding numbers also have the advantage of a number of extra features such as SMS forwarding, simultaneous ringing, fax to email, rollover minutes, failover forwarding, call recording, time of day routing, and advanced IVR/PBX.
Toll-free numbers: Your business can reach new heights and expand to new territories thanks to Argentina forwarding numbers with toll-free numbers. You will be increasing your customers' access to your company and making them feel more comfortable about contacting you directly.
No additional hardware needed: When you use virtual call forwarding, you don't need any dedicated hardware, you just simply use your current mobile phone or landline. Calls can be redirected to the number or numbers of your choice, and you are free to change these at any time.
Increase your Customers' Access
One of the major benefits of Argentina forwarding numbers is that it allows clients to reach out to key members of your business personnel even when they are not in the office. Phone calls directed to your office can be forwarded easily to any chosen number, including an employee's cell phone or home phone. You can also choose to have a Failover Forwarding option which allows the system to call a series of numbers until the call gets answered. This way, your clients are certain to get to talk to a member of your staff when they need to.
Skip the Voicemail
Another huge advantage of call forwarding, which is connected to your staff's availability, is that you can avoid using voicemail so often. Because your employees are always available, customers will not have to deal with the frustration of voice mail messages. Many customers dislike voicemail because they feel it's impersonal, not to mention the fact that they can't get an answer to their question immediately. They may also be concerned that their call will not be returned promptly. If you implement a call forwarding system that uses Failover Forwarding, you are guaranteed never to miss a call.
Boost Employee Mobility
Call forwarding not only has advantages for your customers but also for your employees. When you use the system to forward calls to your employees' cell phones, it increases their mobility. They can take calls while making business trips, or they can even work from home, with the confidence that they will not miss important calls.
Expand your National and International Presence
Call forwarding allows you to use international toll-free numbers and have these calls forwarded to your business, wherever you located in the world. This gives you a convenient and affordable opportunity to expand your business's perceived presence by having a series of numbers forwarded to the same location. Customers are much happier to place calls without using complicated long-distance calling codes and without having to pay expensive rates. Research also shows that consumers would much rather do business with a company that is local and they are much more inclined to return to a local company for repeat business.
Why Use Global Call Forwarding?
Since 2007, Global Call Forwarding has been providing toll-free and local virtual communications. As a call forwarding service, the company is a global forerunner. More than two decades of experience has allowed the Global Call Forwarding team to forge close partnerships with dependable service providers worldwide. They are dedicated to providing only the highest quality of call forwarding and customer support. Contact Global Call Forwarding today to discuss your options for Argentina forwarding numbers and sign up for a no-obligation free trial.