When it comes to economic development, Florida is one of the leading states, and far beyond most in regards to the economy of the US. Florida is one of the five most populated states in the US, with a $927 billion economy. Last year, Florida's GDP went up by 3.1 percent, pushing the Sunshine State to number four, just behind Texas, California, and New York.
Florida is known for being a very positive state towards businesses, including startups and small businesses, and their tax laws have made it a promising place for those chasing opportunity. Unlike many places in the US, Florida has been burgeoning with economic sunshine due to it's forward-thinking policies that make it a great place for business owners of all varieties.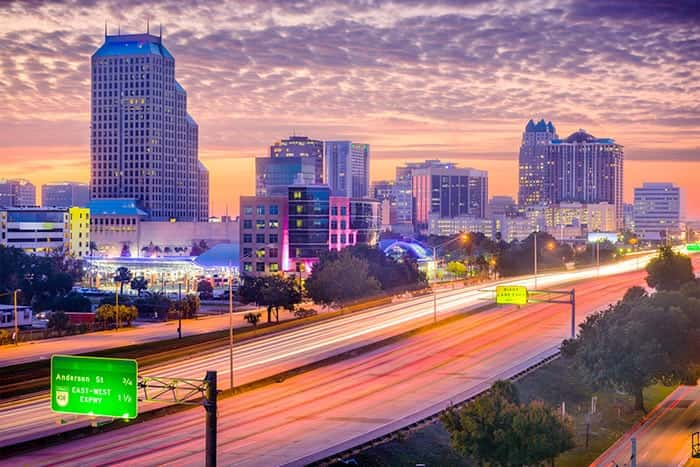 Famed for its beaches, TV and movie locations, and some of the best casinos, it's no wonder Florida has also become a popular business hub. And why not; with the economy racing ahead of most others? If you have a customer base in Florida or want to expand into the region, don't go running to open an office there. Instead, try Florida forwarding numbers to test the waters first.
What are Florida Forwarding Numbers?
The most important aspect of customer care is to provide round the clock support through a direct line of communication between the business and the clients or customers. Businesses have always used toll-free numbers for communicating with clients because they offer value for money without incurring huge phone bills. Even with technological advances like email and live chat, the ease of a direct phone call still remains the same. There is comfort and familiarity in picking up the phone and talking to someone. It brings a human touch to business that clients appreciate.
Toll-free numbers are mostly regional or local. International toll-free numbers are usually more expensive than regional or local numbers. This is when call forwarding and Florida forwarding numbers come into play. With this sophisticated, yet simple international service, you can connect your business anywhere in the world to Florida toll-free numbers. No matter which country you are in, all you have to do is purchase local Florida toll free numbers, and forward them to your office.
Why use Florida Forwarding Numbers?
Florida forwarding numbers are the simplest way to connect a Florida number to your office based anywhere else in the world. Toll-free numbers are popular throughout the world, and Florida is no exception. With millions of toll-free numbers already in use in the country, there's no reason why you should not get one too, and have it forwarded to your office anywhere in the world.
Florida forwarding numbers give your business a local, tangible, recognizable presence within that specific region. It gives your business an air of professionalism and credibility and makes it easy for your Florida customers to reach you easily. A toll-free number has always proven to be an asset that a business needs in order to reach more customers in any part of the world.
Business is turning highly competitive everywhere, and using Florida forwarding numbers as a part of your strategy will ensure you are always a step ahead of the game.
This system is affordable and easy to use and does not require a complicated setup process. Toll-free numbers attract more calls than international numbers do, and without Florida forwarding numbers, your business risks falling behind in the competition in the Florida market.
How does it work?
Creating a virtual office in Florida just got easier with Florida forwarding numbers. Even without a physical address in that country, it is now possible to attract and retain customers with a local toll-free number forwarded to your office anywhere in the world. It requires no elaborate hardware setting because the whole thing works virtually.
You connect a local Florida number to your office phone lines through a virtual PBX system. A PBX is a call forwarding VOIP system that connects one line to another. With the Florida forwarding numbers system, any call made to the local toll-free number in that country will be routed through the PBX system and connected to your business's mobile or landline in any part of the world.
VOIP call forwarding systems are the ideal way for businesses of all sizes, especially small and medium businesses, to expand into other countries without the need to set up entirely physically. This simple, affordable solution has been designed while keeping small and medium businesses in mind and offers a convenient way to attract Florida customers. It becomes even easier for businesses to use this system since it is wired to handle incoming bulk calls.
Benefits of Florida Forwarding Numbers
With the Florida market known for its growth and development, the American region is a fertile ground for any business looking to make a foray. Florida forwarding numbers makes it easy for businesses to have a presence in the region without the hassle of opening a physical address. Contact Global Call Forwarding and get started with Florida forwarding numbers for your business at an affordable price.
Florida is the place to be. There is no state income tax, making it the perfect place for small businesses to get started; this is just one of the many reasons this state has been shining for decades.