Germany is a European country that is rich in traditions and home to many popular annual festivals. German forwarding numbers can help you reach this beautiful country which is full of intrigue and culture. Oktoberfest is not only huge in Germany; it's also the world's biggest beer festival and traveling fair.
The German city of Munich hosts the annual event during the first weekend in October and it lasts for around 16 days. The event welcomes over 6 million visitors from all around the world. This festival plays an important role in German culture and has been taking place since 1810.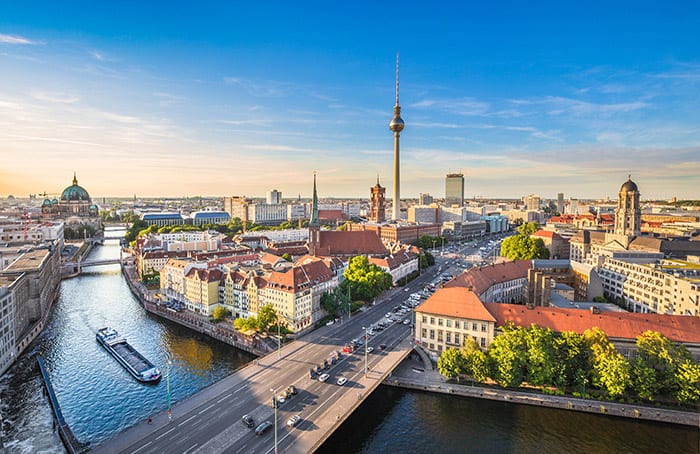 The very first Oktoberfest was held in celebration of the royal wedding between Crown Prince Ludwig of Bavaria and Princess Therese of Saxony-Hildburghausen. The event was so popular, and everyone had such a good time, that it was decided to stage the festival every year.
Since 1810, the only time Oktoberfest has not taken place was during wartime. Today, many other cities throughout the world hold annual festivals that model the famous German Oktoberfest.
One of the main preoccupations during Oktoberfest is to drink copious amounts of beer. For example, during the 100th anniversary of Oktoberfest in 1910, around 120,000 liters of beer were consumed. Nowadays, you can expect visitors to drink around 7.5 million liters of ale.
Oktoberfest is more than just a beer-drinking event; it is also aimed at families. Visitors may also enjoy a wide array of traditional foods, amusements, games, side stalls and fairground rides. Some of the most sought-after rides include the Devil's Wheel, the Lightning From Hell, and the Skyfall.
Prior to the official opening of the festival, visitors can enjoy parades involving the landlords, beer-tent waitresses, and the traditional marksmen's clubs. Since 1950, Oktoberfest has maintained the same traditional opening ceremony. The celebration officially begins at noon and opens with a twelve-gun salute. Following this, the Mayor of Munich taps the first keg of Oktoberfest beer, and the festivities commence.
During Oktoberfest, many locals wear Bavarian hats known as Tirolerhüte. It's a trilby-style hat that has a tuft of chamois tucked into the hatband. This tradition is maintained because chamois hair has been highly valued and prized throughout Bavarian history.
To maintain the safety of Octoberfest visitors, the facility provides ongoing emergency medical services from around 100 volunteer doctors and paramedics each day. These professionals serve alongside Munich police and fire brigade.
Why you Need German Forwarding Numbers
If you are from Germany and you have settled as an ex-pat in the USA, you will undoubtedly miss your friends and family back home, especially during times like Oktoberfest, Christmas or birthdays. When you can't be there to visit your loved ones, the next best thing is for them to give you a call, but long distance calls can be expensive. You can solve this problem affordably and efficiently with German forwarding numbers.
What are German Forwarding Numbers?
German forwarding numbers are local or toll-free numbers which your loved ones can use to contact you in America for free or for the price of a local call. They are so convenient to use because your friends and family will not have to concern themselves about complicated long-distance dialing codes or expensive connections.
How do German Forwarding Numbers Work?
When you sign up for German forwarding numbers for personal use, you can pass on your virtual number to your friends and family, and they can call you whenever they wish. When they dial the number, it reaches our routing service at Global Call Forwarding and is immediately redirected to a phone number of your choosing. You can receive the call at home, at your office or on your mobile phone.
One of the main advantages of a virtual German forwarding number is that it enables you to take calls from your family and friends at any time wherever you are. For example, if you are waiting for a call from your brother during the first day of Oktoberfest and you need to run out to do some errands, you can use your control panel to switch the call routing from your home phone to your mobile phone, so you'll never miss those important calls.
The services provided by Global Call Forwarding require no additional hardware or equipment. All you have to do is select a new phone number and input your destination number(s) of choice. If you are having difficulties, or you have questions, there is no need to worry. Our customer service team is available to assist you 24/7.
The Global Call forwarding network was designed specifically to provide a reliable service, dedicated to serving your business or personal needs. We always put our clients first and provide the optimal features to customize your call forwarding service. Contact us today to get a free trial of German forwarding numbers. We can also tell you about our customizable options such as failover forwarding, roll-over minutes, fax to email, and simultaneous ringing.