You will find Mexico in the southern section of North America. To the north, it borders the United States, and to the west and south, it borders the Pacific Ocean. To the east, it borders the Gulf of Mexico and to the southeast, Belize, Guatemala, and the Caribbean Sea. Mexico is the sixth largest country in the Americas.
The current estimated population of Mexico is a little over 120 million, making it the world's most populous Spanish-speaking country. The nation is comprised of 31 states and a federal entity which is also its capital city. Other large cities include Tijuana, Puebla, Leon, and Guadalajara. Mexican people speak several languages with the predominant one being Spanish, with English as a second language.
Indigenous languages include Mayo, Yaqui, Zapotec, and Mazatec. The Mexican currency is the Mexican peso.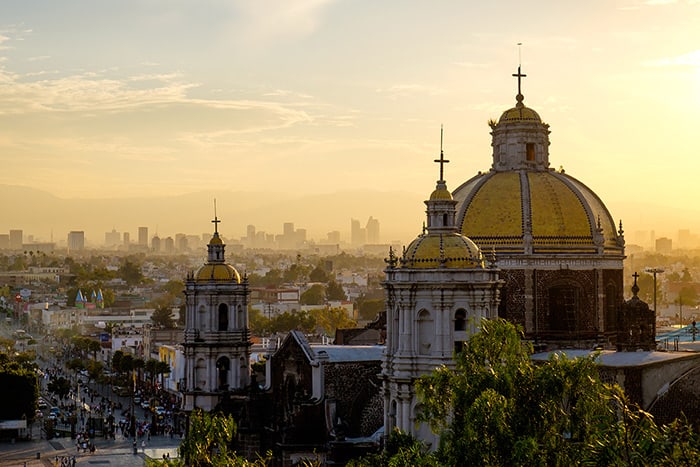 Mexico's Economy
Mexico lays claim to the world's 16th largest economy. In 1994, the country suffered an economic crisis precipitated by the government's devaluation of the peso. Since then, government administrations have improved the country's economic stability. Fortunately, Mexico was not influenced by the South American Crisis in 2002. During this time, the nation's economy stayed relatively stable although rates of growth slowed.
In spite of the 2008 recession, which affected Mexico significantly, the nation's economy currently maintains a strong macroeconomic base.
However, there remain vast gaps in the economic situation between the rural and urban populations and the northern and southern states. Part of the problem lies in the modernization of the labor laws and tax system and infrastructure upgrades.
Industry in Mexico
Mexico is home to rapidly developing industrial and service sectors, and private ownership is on the increase. Recent developments have included expansion of railroads, airports, and ports and modernization of electricity generation, telecommunications, and distribution of natural gas. The nation has an export-oriented economy and over 90 percent of its trade falls under free trade agreements with more than 40 countries worldwide, including Israel, Japan, the European Union, and the majority of Central South America.
Mexico's manufacturing industry continues to expand both in size and in terms of modernization. The nation now retains an educated and skilled workforce across all major industries. Notably, Tijuana boasts North America's largest concentration of medical device manufacturers.
Mexico is also one of the world's top ten automobile manufacturers.
How Mexican Forwarding Numbers can Help Your Business
There are several ways in which Mexican forwarding numbers can help your business, wherever you are located in the world.
Saving you money: With Mexican forwarding numbers, you don't need to sign up for costly dedicated hardware r to upgrade your current software. You simply sign up with Global Call Forwarding, and we provide you with local and toll-free Mexican forwarding numbers to hand out to your Mexican clients.
Convenience for your customers: Not only will your customers avoid paying expensive long distance calling rates, but they will also enjoy the convenience of calling you on a local number. That means they won't have to deal with complicated international dialing codes.
Expand your business affordably: With Mexican forwarding numbers, you can establish a virtual presence in the country without having to relocate or set up a physical office there. Furthermore, your clients can retain their confidence in you without ever knowing that you are working from a remote or virtual office.
Boost your professional image: It doesn't matter if you're a start-up company working out of your garage or a small business operating from your home office. Virtual international phone numbers can give you the professional image to kickstart your business into the global economy.
You'll never miss a call: Mexican forwarding numbers can reach you wherever you are because you choose where we redirect them to. Whether you are in your office, your business call center, or at home, your calls can be routed to the number or numbers of your choice.
Customize your service: Do you need special advanced features to go with your Mexican forwarding numbers? Not a problem. Global Call Forwarding gives you added value with extra benefits like personalized customer greetings, global ringtones, simultaneous call forwarding, voicemail forwarding to email, and call recording.
Why Choose Global Call Forwarding for Mexican forwarding numbers?
You can have confidence in our Mexican forwarding numbers and suite of additional features because we have been in this business for more than a decade. We can not only provide your company with Mexican forwarding numbers, but we can also claim the most extensive connections with local and toll-free numbers throughout the U.S. and international markets. Whether you are a small business or a global enterprise, we can make virtual call forwarding an asset for your business. Call us today to discuss how we can help you save money and expand your business and boost your professional image.