The specialty of New Zealand Forwarding Numbers
How do you give your international clients or New Zealand-based clients the impression that you have an office in the country without actually being there? The answer is simple: press the button for New Zealand forwarding numbers.
This simple yet highly effective service can help you save enormously on international phone costs, greatly improve your customer service, and also help you expand your international clientele base. Calls to you can get routed through a variety of conventional telecom lines. This also enables easy teleconferencing and face-to-face calling, in a very cost-effective manner.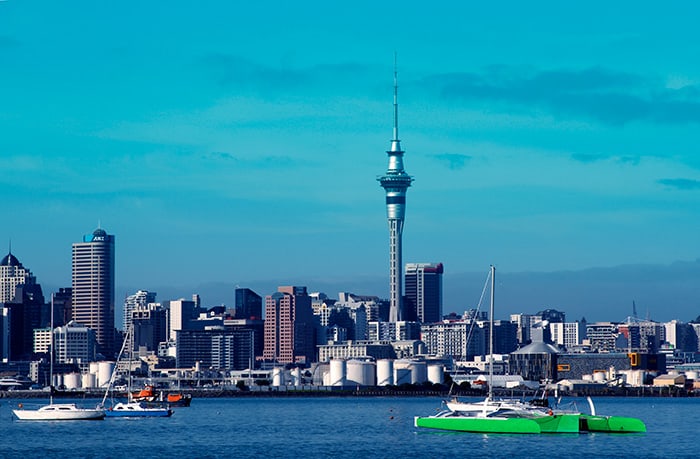 By utilizing the many New Zealand forwarding numbers capabilities that now exist, you have the choice of being connected to more than 120 countries. Anybody making a call from these places can access you easily. What's more, is that it doesn't cost them a dime to call you. When your clients call your standard landline, the call is forwarded to your cell phone or any enabled device that you may be using.
This assumes special significance as time zones vary from one geographical location to another and business calls may need to be made beyond normal business hours as well. If you are perpetually on the move, your calls get forwarded to your mobile phone.
This helps you stay in touch with all your customers, clients and colleagues, regardless of anyone's location. You also get the additional advantage of free pbx services with no installation and/or maintenance costs.
This undoubtedly gets you a vastly improved and suitably streamlined telephone system that guarantees shorter call waits and enhances customer service greatly. No additional toll charges are payable on calls made on cell phones and certain packages also offer free international calls.
Telecommunications in New Zealand
The New Zealand telecommunication system is well developed. It has both fixed-line broadband and telephone services available through copper-based networks.
However, in recent times, fiber-based cable services are also gaining popularity. The Callplus Group, 2degrees, Vodafone, and Spark are the main providers of telephony services. Currently, 97% of the population uses cellular services through LTE, GSM, HSDPA, UMTS, and LTE.
Only 1% of the New Zealand population functions without landlines, which are taken care of by numerous ISPs, also known as retail service providers. Like any other developed country, New Zealand, offers ample business opportunities to foreigners, who can avail the New Zealand Call Forwarding service to have a virtual base in the country without being actually present there to conduct their business affairs.
Economy of New Zealand
Currently, New Zealand is the world's 53rd-largest economy in terms of its GDP or gross domestic product. It's also the 69th largest in terms of PPP or Purchasing Power Parity. It is also one of the most globalized economies and depends largely on its international trade with Australia, the European Union, the US, China, South Korea, and Japan. Moreover, it's Closer Economic Relations treaty with Australia has only reinforced its alignment and symbiotic relationship with the Australian economy. Because its economy is strong, establishing a business presence there makes sense for many companies, both large and small. Doing so can be easily achieved with New Zealand forwarding numbers.
New Zealand has a prominent services sector that contributes more than 60% of the national GDP. The country is a leader in the production of aluminum products, with other major industries being paper & wood products, food processing and metal fabrication. The primary sector dominates its exports. The New Zealand dollar is the official currency and is also known as the "Kiwi dollar."
This is presently the 10th highest traded currency in the world. Over the last few years, the New Zealand economy has been steadily growing and was ranked 1st globally for Social Progression, judged on the parameters of Basic Human Needs, Foundations of Wellbeing and opportunities for better living given to its citizens. Its additional advantage is its low population.
However, New Zealand's income levels have been dropping for the last few years and as a result, unemployment and income inequality have risen substantially.
How to Get New Zealand Forwarding Numbers
The "ring to" number, or the virtual New Zealand number on which a subscriber receives their calls from a foreign country is modifiable at any time via online account management. This is the basis of New Zealand forwarding numbers; when callers dial in, the call will get automatically forwarded to the number of your choice.
The number can be changed as per the subscriber's needs and wishes after they set up an online account with their call forwarding service provider. While setting up the account, the subscriber needs to select the city & area code of the local or virtual number in their home country.
How it works overall is really simple. Callers simply dial the virtual "local" number of your business, and the call gets forwarded to your mobile or landline number (or wherever you opt to have it forwarded). All the while, the subscriber (you) will have complete control over where the virtual number will ring; the call routing service is that effective. This makes anyone accessible anywhere in the world, at any given time, which is truly ideal in today's global business environment.
There is also the additional benefit of choosing multiple numbers for your New Zealand forwarding numbers so that you can give the impression that his business is a fairly large one. In terms of charges, however, it's at the discretion of the service provider to decide what the subscriber needs to pay for this service. If, however, the caller makes the call from a foreign country, then he/she is likely to incur international long-distance call charges.