Not many would think of Palm Beach County, Florida as a great spot for business investments. However, that's because not many are in the know that Palm Beach County is one of the wealthiest regions in the country, with a personal income level almost 50 percent higher than the national average.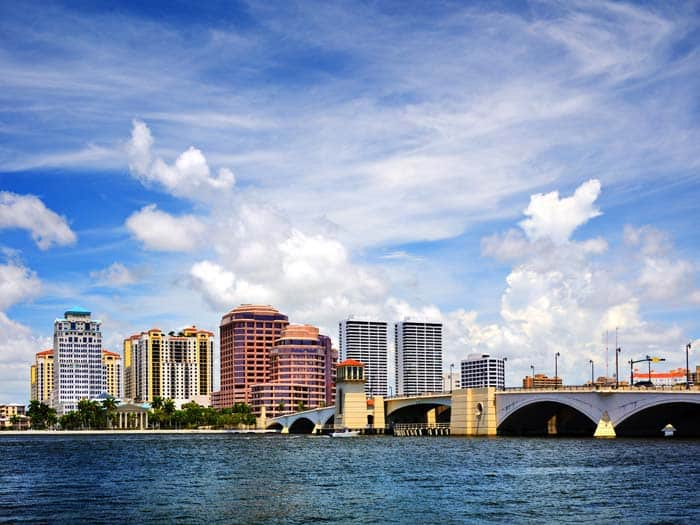 The vibrant and diverse economy of Palm Beach County is a result of the region's stronghold in luxury tourism, agriculture, technology, and manufacturing, among others. Palm Beach County is the third-largest region in Florida, with more than 2,000 square miles of thriving economy. The unemployment rate dropped below 4.4 percent last year, and job opportunities are expected to rise by more than 30 percent in the next ten years.
While Palm Beach County is a golden vacation spot, it is not far behind when it comes to business opportunities. With many small and medium businesses growing in the region, this is the time to explore the economy of this county and make investments for the future.
No matter where in the world you are, Palm Beach County, Florida is one region where you will find a strong customer base for any business. It isn't even necessary to have a physical address there. With Palm Beach County forwarding numbers, any business can have a local presence and easily communicate with customers and potential prospects.
What are Palm Beach County Forwarding Numbers?
Customers make a business what it is, and it is important for a business to keep customers happy by providing continuous communication and support. This channel of communication between the business and its customers should be straightforward, easy, and quick. There's nothing better than a phone call when looking for prompt and direct communication.
Palm Beach County forwarding numbers provide businesses with the simplest, most cost-effective way to communicate with their clientele located in Palm Beach, regardless of where they may be located.
Business toll free numbers are usually local or regional. This is when call forwarding and Palm Beach forwarding numbers come in handy. This is a sophisticated international call forwarding service that allows your business anywhere in the world to connect to local Palm Beach County toll free numbers.
All you have to do is subscribe to the service, purchase local toll free Palm Beach County forwarding numbers, and route them to your office phone lines.
Why Use Palm Beach County Forwarding Numbers?
Palm Beach County forwarding numbers offer the easiest and most affordable way to connect a local Palm Beach County number to your office, which may be based anywhere in the world. These numbers are getting more and more popular throughout the world, as more small and medium businesses learn about the versatility of call forwarding.
Toll free numbers are used by thousands of businesses, and in Palm Beach County, there is no exception. With so many businesses and startups using this service to boost their communication and to allow customers to connect with them, there is no reason why you shouldn't take advantage of having Palm Beach County numbers for your business.
There are a wide array of great perks when you have Palm Beach County forwarding numbers. Such a service will ensure your business or startup has a local, tangible presence in the specific region of your choice, and this tells your customers or prospects that you are physically nearby. Palm Beach numbers offer great professionalism and credibility to your business, and they make it ultimately simple for your customers and clients in the Palm Beach County area to reach you easily. All they have to do is pick up the phone and call. They will be charged at local call rates, and they will have no way of knowing you are not located within a short distance. It's an asset your business should not do without.
How Does it Work?
Creating a virtual office in Palm Beach becomes really easy when you have Palm Beach County forwarding numbers. Doing business in the US is highly competitive, and having Palm Beach forwarding numbers will enable you to be one step ahead in the race. One of the best things about having forwarding numbers is that they are very affordable and quite easy to set up and use.
This service is an entirely virtual one, and it will not need the installation of any technical hardware. Via a virtual PBX system, you can connect a local Palm Beach County number to any phone lines necessary, including mobile phones. With the Palm Beach County forwarding numbers, all calls made to your local Palm Beach County number will be transferred through the PBX system and connected to your mobile or landline in any part of the world.
There are many different telecom service providers offering Palm Beach County forwarding numbers, but for the best service, we suggest working with the experts. Start exploring the benefits of Palm Beach County forwarding numbers, and expand your customer base in a simple and straightforward manner.