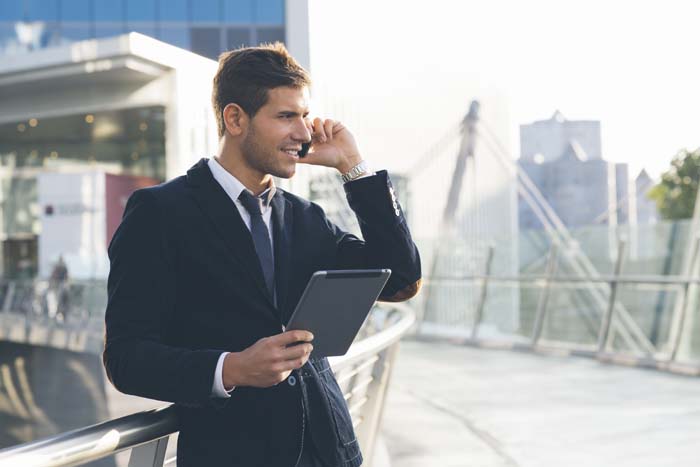 Breaking into a new marketplace is quite the challenge. It requires not only investment capital, but an equally important understanding of the economy. For international businesses, this knowledge is all the more so important.
For example, doing business in the US may sound simple, but there is much to be considered about the economy before opening shop. Additionally, without a brick and mortar location the only option for advertising services or products in the US is to purchase forwarding phone numbers.
Global Call Forwarding provides businesses with US forwarding numbers to aid them in expanding their business in the US. Because the United States holds out much hope for foreign businesses interested in expanding, multinational corporations understand the importance of establishing communication lines. Global Call Forwarding via US phone numbers provides that means of communication.
Thanks to an open and virtually free marketplace, strong industry growth in sectors such as technology, trade, and services, the US is one of the world's best places to open a business. However, there are challenges standing in the way. Let's briefly examine the US economy and what it offers new businesses and then discuss how US forwarding numbers can prove beneficial to any new business.
Economics in the United States
The US has some of the wealthiest citizens in the world. With a per capita GDP of $54,800, it's easy to see how and why consumerism is the strong suit of the US. The US also benefits from being headquarters for some of the world's top firms in the technology, computer, and equipment manufacturing industries. It also supports innovation, leading to advances in technology and marketing. Despite its firm standing on the world scene, the US has recently fallen behind China in terms of economic prowess.
However, US businesses and firms possess greater control over their companies than those in Europe or any other global economy. This, in turn, creates an environment in which small businesses can thrive. Businesses are able to hire and lay off workers at their discretion, and largely make decisions about their products and services without government interference. In fact, the US government purchases most of its products and services through the private marketplace.
Some barriers to doing business in the US include foreign trade restrictions. Although it has advanced and improved foreign trade regulations in recent decades, the US still has some of the most strenuous trade restrictions of any other global power. This inhibits new business growth and can make it expensive for foreign businesses to invest in brick and mortar locations. Foreign trade isn't as strong as it could be, but foreign imports are stronger than they've ever been.
Thanks to globalization, the US has been affected by China's low wage workers. The US struggles to keep up thanks to minimum wage requirements and welfare programs. China invests far less in its employees and is, therefore, able to provide extremely low priced goods to countries like the United States. Another area of the US economy affected by globalization is oil. The US imports some 55% of its crude oil from foreign suppliers, contributing to the nation's debt. In the past five years, oil prices have dropped, but that is expected to change in the coming decade as oil supplies grow scarce.
The US continues to be a leading supplier of innovation, tech products, and pharmaceutical advancements. For foreign business, these sectors present growth and opportunity.
How US Forwarding Numbers Work
The US presents plenty of opportunities for foreign business growth. One critical element must be considered when businesses decide to launch their company in the US—communication. Global Call Forwarding provides businesses with a simple way to stay accessible to customers and contacts in the US. A call forwarding service is that solution.
US forwarding numbers are virtual phone numbers, meaning they are not connected to anyone landline phone. Traditionally, it was impossible to purchase US phone numbers without residing in the US. Advancement in telecommunications has changed that. Now businesses can buy a US forwarding number and have calls automatically forwarded to their device of choice—be it mobile or landline. When customers call that number, their call is rerouted to the destination phone number. Businesses also enjoy greater flexibility with forwarding numbers through Global Call Forwarding, as features of the service are easily adjusted via a cloud-based control panel.
Businesses are also able to select toll free numbers for their US forwarding number. This allows them to offer communication without adding expensive fees to their customer's phone bill. Additionally, they do not have to worry about having a physical location as calls can be forwarded internationally or locally.
Using US Forwarding Phone Numbers as a Business
Businesses can use US forwarding numbers to establish themselves in a competitive marketplace. These numbers are easily accessible to customers in the US and they are affordably priced. For marketing needs, forwarding numbers help businesses secure a familiar number that customers will want to dial.
For greater visibility in a dense and competitive marketplace, foreign businesses do well to consider forwarding numbers for their company.