Whether you own a startup or a corporate company, your customers need a way to contact you. While a single number may work for a company with one employee, as the business grows, local numbers are no longer professional.  Personal 1-800 numbers are critical to the growth of your business.
Even before your business begins to expand, a 1-800 number can make your business look established and reputable in the eyes of your customers. To encourage new customers to choose your business, you need that polished look they respect.
Before you journey into the world of 1-800 numbers, let's discuss how they work and the advanced features we offer at Global Call Forwarding.
How Do 1 800 Numbers Work?
1 800 numbers allow people to call you for free and without hassle. Global Call forwarding provides 1 800 numbers available almost anywhere in the world. If your business is located in the US or if it's located overseas but you want to target US consumers, 1 800 numbers are the key to connecting with your target base.
An Infallible Customer Service Tool
With GCF, you gain access to a host of advanced features that enable you to not only get phone calls directed to the number of your choice, but also with the option of such features as sequential ringing and customized greetings. When you get a personal 800 number for your business, you can transform the way customers view your company. These numbers can improve your customer service, by offering a range of customizations and automations that acknowledge your customers and manage calls.
Advanced Calling Features for Your Personal 800 Number
Besides call forwarding to your chosen 1 800 number, we also provide a host of advanced features that can be customized for your business. Let's dig a bit deeper into the advanced features we offer through Global Call Forwarding.
Call Forwarding Features
Each feature we offer you improves your customers' accessibility to your business. Some of our most important features include:
IVR System
Rollover Minutes
Sequential Ringing
GCF API
IVR System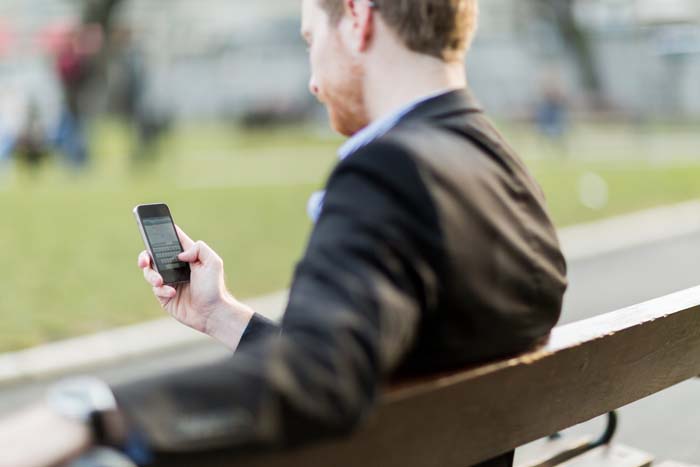 Advanced IVR for 800 Numbers
Our IVR System uses a computer system to intercept and greet incoming calls to your number. It then directs them to the department or extension you've assigned for that call. This automated system allows your customers to get the answers they are looking for without an on-call customer service agent. Small businesses and entrepreneurs can take advantage of this type of service and improve their customer service.
Advanced Call Forwarding
Advanced call forwarding allows you to forward calls to different numbers at various times of the day. You can easily customize where and when each of your phone calls are forwarded. Your off days no longer have to result in missed opportunities. We can easily route calls received on weekends directly to voicemail to ensure customers always have access to you.
Rollover Minutes for Your Personal 800 Numbers
We understand that small businesses and entrepreneurs are always on the lookout for ways to save money. With every minute costing you with a call forwarding service, we offer you a chance to roll over any additional minutes left on your plan to the next month. This saves you money and ensures your customers can always get ahold of you.
The Option of Sequential Forwarding
Sequential Forwarding is an efficient method of sending a call to a predetermined list of phone numbers. The number one benefit of this service is the knowledge that every call you receive is answered. This reduces the likelihood of customers calling your business and getting no response in return. Sequential forwarding also enables call centers and employees working in different areas to access each other easily. For small businesses, this system allows you to forward your calls at your convenience. For example, they can go to your office first, then to your mobile, if that's what works best. Never miss a call again with sequential forwarding.
Using the GCF API
Our Global Call Forwarding Application Programming Interface (GCF API) helps you build operations that seamlessly integrate our services with your company. Our API offers up countless operations that improve your current call forwarding methods without all the hassle.
Benefits for Entrepreneurs & Small Businesses
In addition to the features represented above, advanced call forwarding enables both entrepreneurs and small businesses to operate on a much larger scale. If you own a small operation, our 1 800 numbers can easily provide the impression that you're a part of a much larger market. This engages customers and gives them a reason to contact you first.
Another key benefit is centralization. Whether your employees are spread across the state or across the country, a personal 1 800 number can streamline communications. No more struggling to get ahold of one another. When you get a personal 800 number you can keep tabs on your employees with zero to little fuss.
Of course, customer relationships are quite possibly the most enticing reason to get a personal 1 800 number. No one likes to pay for telephone calls, and 1 800 numbers eliminate that need. Your customers can call you anywhere they are, wherever you are, toll free.
Become More Accessible
Stand out from your competition and get a personal 800 number for your business. The advanced features, along with the opportunity to provide better customer service is well worth it. If you're interested in signing up to get a personal 1 800 number, contact our team today.