America is one of the most populous countries in the world. It ranks in as the third most populous country with over one hundred and twenty million people. They say it is the land of opportunity. In 1931, James Truslow-Adams, an American writer and historian quoted that, "life should be fuller, richer, and better for all, with opportunity for everyone according to their ability regardless of social class or circumstances surrounding their birth."
There are numerous tourist attractions and destinations in the United States of America which make international travel one of the leading exports of America.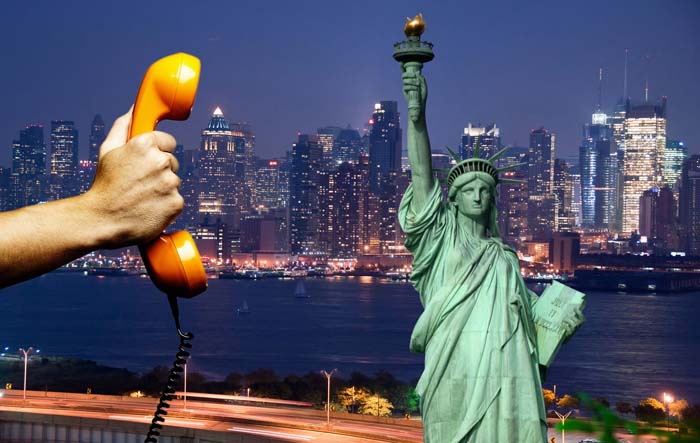 The country is forever famous for its thriving tourism, sports, arts, automobiles, fashion, and culture. Tourists spend hundreds of billions of dollars yearly on the following:
Natural monuments
Entertainment
Botanical gardens
Aquariums
Bays and beaches
Amusement parks
City and state festivals
National parks
Sporting events
New York is one of the major power states of the country, exerting an outstanding impact on media, commerce, research, entertainment, technology, fashion, research and art. New York City, being the headquarters of the United Nations is a significant centre for international relations and diplomacy. It has been referred to as the financial, cultural, and media capital of the world.
Business Presence in the US
The financial and economic situation in the United States allows businesses to thrive. There is utterly no reason why your business should be against moving into the United States. There are great opportunities for individualized and corporate businesses in the country to expand and exploit a new customer base, which can be reached by establishing a local presence in the country.
When you get a phone number in the United States, expanding your business to the United States is affordable, fast, and easy. This has made setting up a business presence easier without having to invest in physical structures, and all the costs associated. There are websites that enable you to get a United States virtual number to grow and connect with your US customers. Global Call Forwarding is one of these websites, providing the best services and prices available.
Having a U.S. phone number is good for everyone – business owners as well as individuals. If you get United States virtual phone number, you will enjoy a wider international reach and a better bottom line. This will ensure that you do not compromise customer service standards to provide international services.
Get United States Phone Number for your business
When you get United States phone number, your future customers can contact you to make inquiries about your business at any time. This makes it easier in gaining new local customers by having a U.S. phone number they can relate to. This will help to establish customer trust.
If you really want to set up a business presence in United States, the first thing on your "to-do" list should be to get United States phone number. One of the advantages of having a U.S. phone number is that you can receive customer phone calls from anywhere around the world and your prospective customers will be unaware that you are actually operating in a different country.
When you get United States phone number, you can market your products or services and advertise your business in the U.S. All you need to do is put your United States phone number on your handbills, billboards, emails, and other media platforms.
Get United States Phone Number for Small businesses and Start-ups
Small businesses and entrepreneurs with tight budgets can get United States phone number to enjoy a wider reach. There is a general misconception that it is only big businesses that can afford to use local business lines. Global Call Forwarding offers affordable plans for the entrepreneur and the small business owner.
When you get United States phone number as a small business or start-up, you can set up a business presence anywhere within the U.S. without sacrificing quality customer service. You can get a United States phone number in all the major cities in America.
How Does This Work?
When you get a United States phone number and customers make calls to your U.S. Phone Number, the calls are tunneled to your designated destination number wherever you are around the world. These calls are rerouted to mobile phone or landline through Global Call Forwarding.
There, you will be allocated a phone number local to the U.S. and access your online portal so that you will be able to make changes to your settings and preferences. You can change your call forwarding settings anytime you want. You will also have access to other available features such as call recording, virtual attendant, time of day routing, etc.
Calling Rates to US Phone Number
Callers from within the United States will be charged at standard local rates for calls to U.S. phone numbers. However, for customers calling from other countries, their calls will be charged at international calling rates provided by their local telephone carriers.
How Can I Get United States Phone Number?
It's easy and straightforward to get United States phone number. Global Call Forwarding offers communication solutions like virtual numbers, call forwarding, etc to provide businesses with real solutions. You pick from the plans that are provided that will fit your business or personal needs; after which you will be allocated a U.S. phone number.