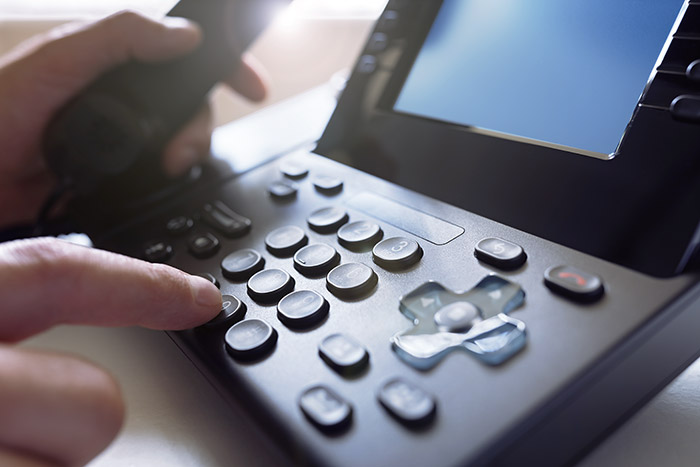 Who doesn't love text messaging? In our highly digital world, almost everybody is texting, in some way or form. It is the quickest and easiest way to connect with someone, while doing other things. SMS gives one the opportunity to stay in touch without disrupting their schedules or tasks. Now imagine that convenience but on a business level. SMS numbers for business can open your communication to incorporate yet another channel. Learn how SMS numbers work and why they may be beneficial to your business.
What are SMS numbers?
SMS numbers from a virtual phone service provider such as Global Call Forwarding enables quick and easy communication between businesses and their customers. These numbers work through the internet. Therefore, a physical phone line isn't necessary. You can convert any device (smartphone, laptop, tablet, etc.) into your business phone.
Advantages of Having an SMS Plan
Global Call Forwarding offers virtual numbers with SMS-enabled capabilities. This means that your business can receive text messages from customers through our Inbound SMS plan. These texts get forwarded to the inbox associated with your account. With this SMS Forwarding ability, your business becomes even more accessible to interested prospects. By providing them with yet another means to connect with you, you are expanding your customer pool.
Additionally, prospects sending texts can reduce the number of incoming calls made to your customer support. You can choose not respond to the text, but you can send them email or call them back with a ready-to-go solution. This helps you save time on lengthy, back-and-forth types of calls.
SMS as Part of Business Communication
Companies using SMS numbers can save on time, energy, and money through flexibility. There is a large chunk of the population that prefers texting or emailing over calling a business. And so, providing an SMS option can greatly appeal to this demographic. Multichannel communication is becoming more and more necessary as the world resorts to digital devices.
How to Get SMS Numbers?
Setting up virtual SMS numbers is easy. You simply purchase a virtual phone number and add an SMS plan to it. Then, you activate it and start advertising your number as SMS-capable. To get SMS numbers from Global Call Forwarding, follow the below steps:
1. Navigate to our homepage (https://www.globalcallforwarding.com/) and start the process of signing up for a new number.
2. On the top left side, choose a number from different countries like the USA, UK, Canada, Australia, etc. For example, if you want a US number, then select "United States."
3. Next, select the type of number you want. Select a number that is "SMS Optional." This will ensure that the phone number options provided are SMS-enabled.
4. Select a number from the available options in the last dropdown box on the left.
5. Enter the information for your destination number. This is the number where you want to forward or direct incoming calls.
6. Click on "View Rates & Try for Free" to browse through the different plans we offer. Businesses have the option to try our service for free for 7 days. We have 5 plans based on the number of calling minutes needed. Pick a plan that suits your needs best.
7. Then, scroll down to locate our advanced and optional features: Rollover Minutes, Outbound Calling, Call Recording, Inbound SMS Plan. Add "Inbound SMS Plan" to your purchase and any others, as you desire.
8. Complete your purchase by providing contact and payment information.
9. You will receive an email from customer service with instructions to activate your number.
10. Now, market and advertise your number as an SMS-enabled one and start receiving texts from interested and customers.
SMS Numbers = Improved Communication
Adding SMS numbers to your business can improve customer satisfaction scores and lead to greater sales. To learn more about this service, call us at 1 (888) 908 6171 or talk to an expert.