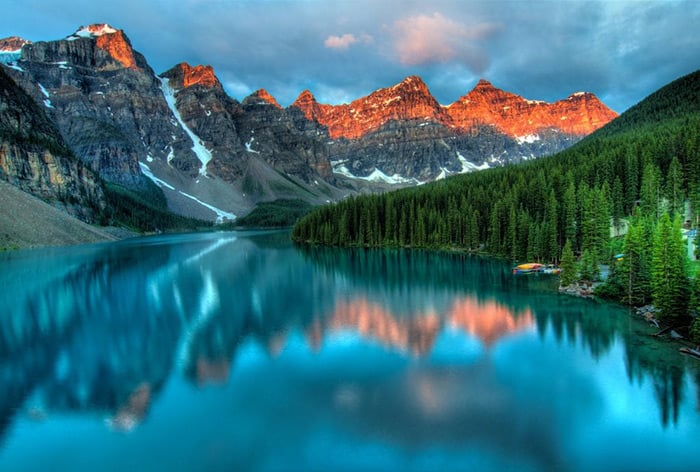 If you need to get Canada SMS numbers, you will benefit greatly from the information provided in this article. SMS numbers are also called access numbers, and this means they are basically telephone numbers. They aren't directly associated with a telephone line. The principal advantage offered by these numbers is that they are programmed in advance to forward incoming calls to one particular pre-set phone number that the client chooses. This could be a fixed line, mobile, or VoIP.
SMS numbers work like gateways between PSTN or traditional calls and VOIP. Holders of SMS forwarding numbers are at liberty to use their existing phones and don't need additional hardware. The various available software is good enough for them to use and to serve their main purpose.
The Canadian economy an overview
Canada's economy is the 10th largest nominal economy in the world, and many companies see the great potential in increasing their businesses there. That is one poignant reason you may want to get Canada phone numbers in order to operate more effectively.
Canada currently ranks at number 17 in terms of Purchasing Power Parity or PPP, on a global scale. The country is one of the wealthiest in the world, and is an OECD, or Organization for Economic Co-operation and Development member. Canada is also part of the G7 or Group of Seven countries.
Canada's economy is largely dominated by its service industry, which employs nearly 75% of the Canadian population. It is officially acknowledged as one of the most developed countries in terms of the primary sector. Oil and logging are two of its leading industries and its sizable manufacturing sector is based in the central part of the country. The manufacturing segment of
Canada is famous for the automobile and aircraft industries. The country is also one of the international leaders in the sphere of entertainment software development.
Canada is rich in potash which helps fertilize crops all over the world. Potash is found in central Canada in massive quantities. Canada is also quite abundant in oil sands which can be converted into energy such as oil and gasoline, which has a very promising outlook in regards to the future of energy.
What makes Canada SMS numbers special?
The greatest advantage of an SMS number is that you can have one such number anywhere in the world without being actually present there. This is most advantageous to small and medium businesses who don't have the financial means to start branch offices in cities and countries where there are ample business opportunities and customer queries are flooding in.
When you get Canada SMS numbers, any call can get forwarded to them from a pre-set number or numbers. These are also known as follow-me numbers, and they make you accessible anywhere in the world. Usually, SMS numbers are set to receive forwarded calls to numerous telephone numbers, depending on the time and day of a particular week.
For instance, during the official hours of say, 9 to 5 on any working day, all incoming calls get forwarded to your workplace. On weekends, however, you will receive all forwarded calls on your cellphone or computer; such convenient customizations are one of the amazing benefits that are available when you get Canada SMS numbers. It is important to note that the availability and use of SMS numbers are subject to the issuing country's rules and regulations.
If you get Canada SMS numbers, you will have the ability to work from anywhere. You don't have to stick to your desk waiting for that critical fax or call. All calls will get instantly routed to your cell phone and voicemails shall be delivered to your personal inbox either as text or MP3. You can even receive faxes via e-mail in the form of PDF attachments.
This in no way adversely affects your mobility. You attend sales calls or even participate in vendor conferences that eventually increase your productivity substantially.
SMS numbers also enable your employees to work anywhere, anytime, because they have perpetual access to customer and business calls. Moreover, if you want to conference with your employees, you also have the benefit of built-in conference calling. Another advantage is unlimited call handling which ensures that a caller will never get a busy signal. Every caller will be put on hold and subsequently transferred to an employee who can handle their need. The features are excellent when you get Canada SMS numbers.
Applications of Canada SMS numbers
For individual users
SMS numbers prove extremely useful for ex-pats, travelers, and migrants because their family members, associates, and friends can contact them from overseas at the cost of a local call. This eliminates the huge expenses usually associated with conventional international calling, so for if you are an individual just looking for a cost-effective option for calling in Canada, you may want to get Canada SMS numbers as a result of the many benefits.
For businesses
Businesses benefit big time when they get Canada SMS numbers. A company operating out of China may have a Canada SMS number in Toronto or Halifax without having to pay the charges applicable to a fixed foreign exchange line. These numbers have found great use in call centers, which may be operating in a particular country, when they actually are in different countries having different time zones and delivering coverage 24×7.
For marketing
SMS numbers have found extensive use in marketing campaigns launched by many multinationals or by numerous media channels to track the traffic inflow that their medium or campaign attracts.
Finally, those who provide SMS numbers also provide packages with assorted business services like virtual receptionist, office and address that make your business look authentic to existing and prospective clients.
This makes the concept of the SMS number more attractive to businesses as they get the opportunity to rope in Canadian virtual phone number services to get a single seamless solution. The service provider is actually allowing its customers to have a proper phone, voice presence, and address almost anywhere the world over in the most convenient, affordable way.