If you are a business owner hoping to take your company to foreign shores, Asian markets are vital to capture considering the role they play in today's economy. You can ask Ford, Microsoft, GE, and so on about that! Among such places, Hong Kong is a critical financial center and it offers excellent growth opportunities for businesses of various types.
But if you are a small business, setting up a physical office in a different land might not be an option. However, it does not mean that you cannot attract customers from big financial markets like Hong Kong. All you need to do is get a Hong Kong virtual toll free number to open up lines of communication between your business and potential customers. And getting a toll free number will improve your bottom line!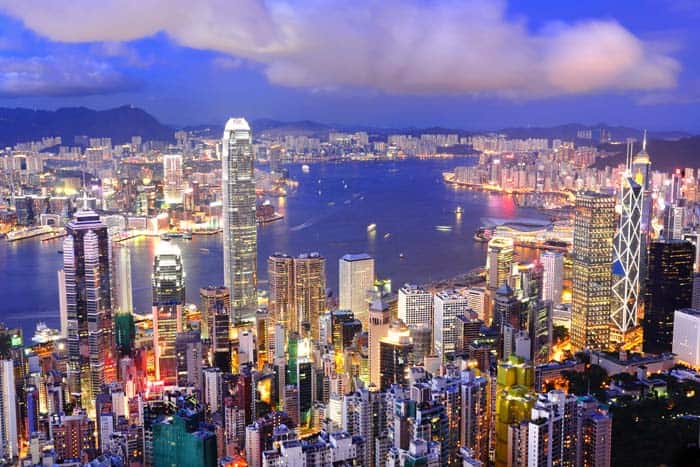 How does a Hong Kong Virtual Toll Free Number Work?
Let's say you want to make your brand name felt in Hong Kong, but your business is based in a different country. You want to convince potential customers to do business with you. Over the phone you can tell them about your services and thereby increase sales.
Customers will be more inclined to call if they see a number that is toll free. To get a virtual toll free number in Hong Kong, you do not need to go through a lengthy process. We at Global Call Forwarding make it fast, affordable, and hassle-free. The best part is, you can choose to divert calls made on the toll free number to any mobile phone, landline, or even IP address of your choice.
When you get a Hong Kong virtual toll free number, the number usually is one that starts with 852 and is followed by six other digits. When people see a toll free number, they associate your company's name with an established service that they can call without having to pay anything. This can open up doors for your business that you did not even think was possible.
This works out to benefits for both you and your clients; you get them to reach out to you and try your services, while the customers get to call your business at a local calling cost. You also gain financially as you can attract customers in Hong Kong without incurring the hefty expenses of setting up a physical office when you get a Hong Kong virtual toll free number.
When you get a Hong Kong international toll free number, it also sends a professional, welcoming tone that is a way of saying that you value your customers and do not want them to spend money while trying to connect to you. This can translate into brand loyalty, which is fabulous news for your business.
Hong Kong's Economic Position
Once a British colony, Hong Kong is currently considered a financial powerhouse not only in Asia, but all over the world. The autonomous territory has a "one country, two systems" mode of operation, according to which it maintains an economic and political system that is separate from China. China has been very smart in not trying to micromanage this city and continuing to allow it to operate independently.
The Hong Kong dollar is the 13th most traded currency in the world and the region has the highest possible score on the Financial Development Index.
There are no tariffs levied on imported goods in Hong Kong, and excise duties are in place for just four commodities. The region's open economy and the fact that it has China as a trading partner makes it an important hub of commerce, a major reason why almost every business wants to establish a presence in Hong Kong. A strong legal and banking system combined with strict anti-corruption measures are other factors that contribute toward its economy.
Get a Hong Kong Virtual Toll Free Number to Boost Your Business
For someone looking to develop a customer base in a critical world market – get a Hong Kong virtual toll free number. You do not have to go through the process of building a brick-and-mortar office or even be physically located in the same area. You can have a customer support center in the United States, United Kingdom, India, Argentina, or any other place but still have customers from Hong Kong reach out to you without missing any calls.
When you get a Hong Kong virtual toll free number, you are actually making a minimal investment but getting the opportunity to reap several benefits for your company. Here are a few ways how it helps:
Having such a number gives you the advantage of retaining the same business phone number even if you are moving your business to another location. You do not lose any customers in the process.
When you get a Hong Kong virtual toll free number, you make it easier for your clients to remember, particularly if you choose a vanity phone number. So the next time they want to call you, they do not even have to Google the number.
It does not let the caller know where you are based. If you get a Hong Kong virtual toll free number, you may be receiving calls in a stellar set up in another country or a small home office, but for your customers, it is a corporate identity and a way to reach you smoothly and professionally!