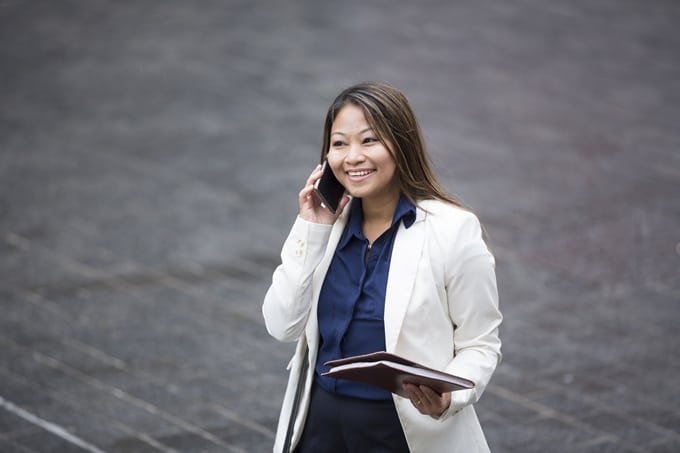 The Philippines is experiencing tremendous growth in regards to international business, and many foreign companies are seeing the massive benefits to expanding their businesses there. Many businesses have reported increasing numbers after setting up establishments in this growing market, and it is predicted that many more will be doing so in the near future. It is therefore a salient idea to take your business to the Philippines if you have global expansion on your mind with the benefit and convenience of adding Philippines international call forwarding.
While doing business in the Philippines can a highly lucrative and rewarding endeavor, it is important that you know it takes a lot of time, effort, funding, and commitment in order to do so effectively.
However, if you have made up your mind on taking your brand to this Asian country, there are several other means you can utilize in order to create your presence without having to deal with high investments. One such viable option is the use of Philippines international call forwarding numbers. These numbers allow you to set up a flourishing business without having to invest big money in hiring staff or strategizing to accommodate the infrastructure needed to run an office. You will not have to hire additional staff to accommodate the growth at the earliest stages, and you can use Philippines international call forwarding as an efficient means of bootstrapping.
Using this technology can help you lower operating costs to a great extent. The fact that Philippines international call forwarding numbers function and look like local phone numbers makes things much easier for your venture. Since virtual number call rates are similar to that of a local number, customers will feel more at ease than when they have to make ISD calls.
Even potential clients will have no hesitation and will feel confident in doing business with you. However, you should ensure the virtual number is obtained from a suitable agency.
The Philippines is Experiencing Great Economic Growth
The Philippines is among those few Asian countries that are undergoing solid economic growth, as per the views of financial experts. The IMF has said owing to factors like robust recovery in exports and domestic demand; the Philippine economy may grow at a rate of 7 percent.
This is in sync with the adjacent countries in Asia, say the experts. The fact that the government has pledged to spend more on developing infrastructure in the country should boost investor confidence in the very near future. The World Bank has also echoed the view expressed by the IMF on the economic growth prospects of the Philippines; the country is prospering and it is a fine time for foreign companies to consider expanding there.
This makes the Philippines a viable choice for business owners eyeing the Asian subcontinent for business expansion. You too can begin business operations in the country with the help of Philippines international call forwarding numbers.
How Individuals and Businesses can use Philippines International Call Forwarding
For Personal Use
Before we venture into details of how these virtual numbers can help boost a business, let us quickly tell you how they can benefit an individual. If you are someone who is globe-trotting and wishes to keep in touch with your friends and relatives, a virtual number that offers Philippines international call forwarding is an inexpensive option.
Your friends and family will dial out a local number and the call will be routed to the number of your choice. This can be a handheld device or a landline. No more expensive trunk calls with this simple yet effective service.
For Business Use
Philippines' international call forwarding numbers are a practical and useful tool for entrepreneurs expanding business operations in the country. These numbers offer various benefits such as simultaneous ring, find or follow me settings, voice mail options, and call recording options. Some of these benefits are not even available with a regular telephone number, so the opportunities to save while upping the efficiency of your business are many.
These features allow your business to be enhanced productively and will boost your brand image immensely. Philippines' virtual numbers are rather inexpensive as well. No expensive contracts, no usage fees, and all you need to pay is an affordable monthly fee for a pre-set usage.
Benefits of Philippines International Call Forwarding
You may have some initial skepticism about the benefits of using Philippines international call forwarding numbers for your venture. However, you can rest assured that the quality, rates, and customer support provided by most agencies that deal with virtual numbers is excellent. Agencies offering these virtual number services rely on Cloud-based VoIP technology. This ensures call quality is top-notch and callers and recipients face absolutely no hassle. Through advanced automated call forwarding technology, calls made with virtual numbers get redirected to a number you have specified. These take place at lightning speed without either the caller or recipient realizing the core mechanism doing the redirection.
An added benefit of using Philippines international call forwarding numbers is that you can record customer calls. The callers may also be greeted with a customized welcome message. These are quite useful for companies, and many have found the service to be the perfect addition that ups their customer service.
Setup is simple and easy, and it takes no more than a few minutes. You can also change the number that you wish to route your calls to by just logging into the software. These forwarding numbers are highly user-friendly, and they not only help you create a local presence in an international country, but they also offer a host of benefits that can help in widening your customer base.
Choosing a Suitable and Professional Virtual Number Agency
Philippines international call forwarding numbers can change the way you run your business. Within no time your company will hold a more credible presence among customers, as well as clients. Contact us for deals and discounts on superior automatic call forwarding packages and give your company the boost it deserves.
Consider virtual numbers to be like a turbo blast of service, adding avenues for upping your communication with potential clients. Contact us to learn more about adding Philippines international call forwarding numbers to your business!