International Phone Forwarding is a call-routing service that forwards incoming calls in one country to a designated number in another country. The destination number is not necessarily associated with a dedicated line. Instead, the international phone forwarding service routes the incoming calls to a network of destinations. Callers make a local call, and may not realize they are reaching destinations around the world.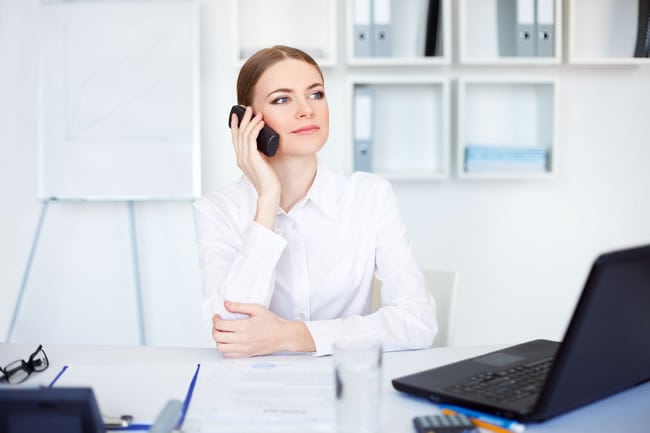 International phone forwarding gives businesses—no matter where they are located—a virtual presence in markets where they subscribe to local or toll free numbers. Persons calling those numbers do not pay for their calls. Rather, the businesses who subscribe to the numbers pay the bill. The use of international call forwarding is an efficient, cost-effective method to enhance customer service, improve global communications, and increase a company's global accessibility.
The Benefits of International Phone Forwarding
There are many benefits to international phone forwarding. Of primary importance is the fact that your company can maintain a global telephone infrastructure with international call forwarding. There is low startup cost, and you need limited IT labor to maintain your communications. The international phone forwarding service will handle any problems that may arise.
Singapore is positioned in the perfect location, but what it has done is become a market leader in industries that have leveraged its place in the region. The country is a hub for ship repair, it is the largest oil-rig producer, and 3rd-largest oil refining center.
Global Call Forwarding offers several plans geared to business size and anticipated international call volume. These plans open direct lines of communication between foreign customers and your sales staff, and enhanced communication aids sales closure. Persons calling your company will think that your company is nearby because of the local or toll free number. This has proven to result in a four-time increase of incoming calls, which will result in greater potential sales from foreign market customers.
How International Phone Forwarding Works
First, a caller in one country makes a call to a local point-of-contact number, which a business obtained via an international phone forwarding service, such as Global Call Forwarding (GCF). GCF services over 80 countries around the world, and provides local numbers in thousands of cities. Assuming GCF handles the call, the process is as follows:
The caller dials the number in the country of origin.
Public Switched Telephone Network (PSTN) receives the call.
The PSTN transfers the call to the GCF network gateway.
GCF sends the call to a local carrier in the country of destination.
The designated destination number receives the call. This number can be a landline phone, a mobile phone, a Private Branch Exchange (PBX) or a Voice Over Internet Protocol (VOIP) enabled computer.
Features Available with International Phone Forwarding
Global Call Forwarding includes many features with its international phone forwarding plans. Businesses may customize their plans with these features to satisfy their business needs. The following discussion outlines some features and their benefits. Additional features (not discussed) include optional rollover minutes and call recording, simultaneous ringing, call transfer, and advanced IVR/PBX.
Voicemail and Voicemail to Email
When an international caller cannot reach the desired destination number, the caller can leave a voicemail message. People using international call forwarding can call 24/7 and either reach the desired party or leave a message. This is an important consideration especially when calling from different time zones.
Voicemail to email is an added convenience to persons receiving international calls. Users can configure the message system to send MP3 files to their email address, and they can access these audio messages using personal computers or mobile devices.
Users can customize their voicemail by using the control panel, reachable via a personal computer. They can set their PINs, initiate the forwarding of messages and faxes, and upload or record messages to callers.
Customized Greetings
Subscribers of the international phone system can record greetings to their international callers. Friendly and informative messages create a great first impression of yourself and your business with prospective and current customers. The may lead to new sales and retention of ongoing business.
Local Ringback Tone
Callers hear a ringback tone when the destination phone is ringing. Over 40 ringback tones are available, and users can program an appropriate tone using the control panel. Giving callers a familiar ringback tone projects the virtual presence of your company.
Call Forwarding Features
Global Call Forwarding offers several call forwarding features for the international phone forwarding system. The following forwarding options are available:
Sequential Forwarding: The system routes unanswered calls according to a predetermined sequence (up to four destinations).
Select Country Forwarding: The system selectively routes calls based on specific criteria. For example, French-speaking agents get the calls if the calls originate from French-speaking countries.
Fax to Email: Using this option, the system forwards incoming faxes to your email. The format transferred is an image file.
Failover Forwarding: Failover forwarding prevents dropped calls. The subscriber programs either multiple numbers or Session Initiated Protocol (SIP) accounts. If the destination number does not answer, the system automatically connects through another Tier 1 carrier.