The development and ascendency of technology has changed the face of communication. When we look back to twenty years ago, communication mostly meant telephones, and emails in their most basic stage.
Big businesses with a lot of money to spare were the only ones that could afford to have customers and partners in different regions or countries because long-distance communication was expensive and inconvenient. There were network problems, and smaller businesses didn't have the means to be able to compete. As a result, local businesses couldn't afford to expand into other markets with the same level of ease.
Today it is much easier to have a customer base in any part of the world. Small businesses, entrepreneurs, and self-employed freelancers have clients all over the world, even when they work from home. Communication has become so convenient with Florida international virtual phone numbers that your customers or clients don't have to know that you work from your home office or a local coffee shop. It is possible to receive calls from any part of the world on the go with call forwarding.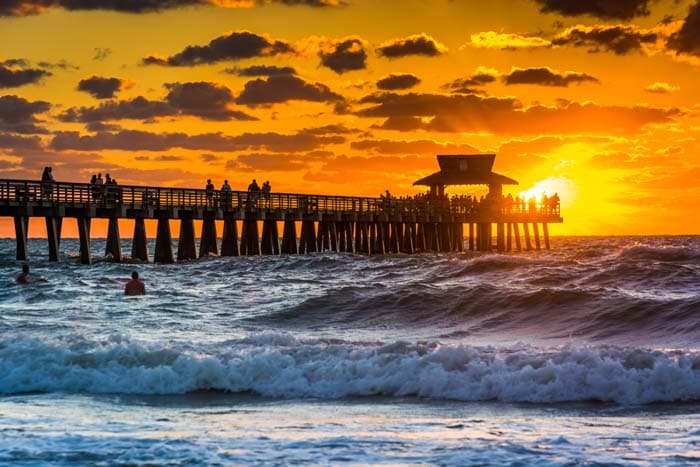 What are Florida International Virtual Phone Numbers?
Your customers are the core of your business. Their feedback is vital if you want to improve your products and services. But without a proper channel of communication, customers cannot provide feedback, and the business cannot offer support.
A direct line of contact with the support staff is a central aspect of customer service, and it has to be prompt, efficient and catered to the local region. Florida international virtual phone numbers allow a business to achieve the local flavor without an office or call center in the region.
The most convenient way to expand your business in Florida is by listing your company in local business directories and providing a local number for communication. You can also promote it online with info targeted specifically to your Florida market. With virtual numbers, call forwarding is easy, making it simple to have local Florida numbers even if you are based overseas.
Florida international virtual phone numbers function just like standard local numbers for Florida residents, but they connect to your office in any part of the world. These virtual numbers are charged at local rates, and callers probably will not even know you are based somewhere else!
How do Florida International Virtual Numbers Work?
Digital call forwarding is an amazingly modern phenomenon. Despite the advent of a multitude of ways to communicate online, such as live chat, using apps, video conferencing, and other means, simple phone calls are still popular for business communication. There are many times when having a direct stream of communication is favored, particularly in the case of customer service, where a phone number is indispensable. Customers still want to talk directly, especially when they have a problem and need it addressed quickly.
No matter where your office or call center is located, callers from Florida can reach you easily and have their queries and concerns sorted out using your Florida international virtual numbers.
The system behind international virtual numbers is founded on VoIP telephony. When you subscribe to the service, you need to first select the area code within Florida that you want. Once you have purchased the Florida local numbers you want and they are set up fully, calls made to these numbers will get routed through a PBX system and connected to your company phone.
Through the PBX system, users can also configure call settings. You can choose different numbers for different departments, schedule calls for a later time, record calls, and have unanswered calls sent to voicemail. You can also choose to receive email notifications about every voicemail you receive. With advanced configuration options, you also get the facilities of video and conference calls. Florida virtual phone numbers are a complete solution for small businesses who want the best options for increasing their communication.
Benefits of Florida International Virtual Phone Numbers
There are several benefits of Florida international virtual phone numbers, and the most significant of them is their affordability. Telephone communication can often be more expensive than other forms of electronic communication, and when it comes to international calling, the costs can become exorbitant.
To help small businesses avoid high costs while also reaping benefits of modern-day communications, Florida international virtual phone numbers make it easy to expand into the Florida business market. These virtual numbers do not require any expensive hardware or software installations, and they cut down on international call costs by a huge margin.
Some of the additional benefits of Florida international virtual phone numbers include ease of communication and portability. You can receive calls from any region in Florida on any device at any time with call forwarding. Small businesses all over the world have expanded into foreign markets with the use of virtual numbers. Easy configuration options and the simple setup process make Florida international virtual phone numbers the top choice among businesses who see the opportunities available.