Mexico may be best-known as America's neighbor to the south and it offers an array of amazing locations to visit. Mexico is one of the largest nations in Latin America, and its economy continues to grow, making it an excellent place for business opportunities. Mexico now has a growing middle class and its purchasing power has also increased.
Tourism and hospitality are important industries, as the country boasts a beautiful, moderate climate and exceptional beaches. This tropical country draws visitors from around the world, as well as foreign investors. Regardless of where you are located, you can take your business to Mexico instantly with Mexico virtual phone numbers.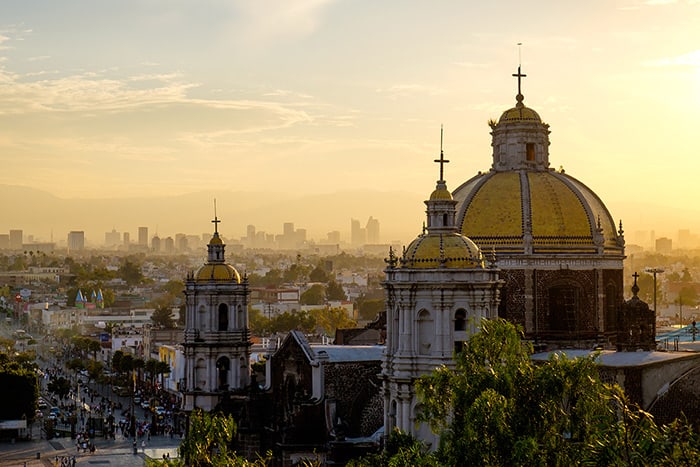 Businesses aren't restricted to physical boundaries anymore. An enterprise or entrepreneur based in London can easily have customers in the US; a business based in Bahrain can work with clients or partners in Germany, all thanks to advanced digital communication systems. In business, communication plays a vital role, and it is also linked to customer service.
Without a direct channel of communication, it is not possible for customers to provide feedback or contact support. Without getting customer feedback, businesses cannot provide the most efficient service; they need the customer in every aspect of the business to ensure it is being run at the most optimal level. Mexico International Virtual Phone Numbers connect you with your Mexican customers in a convenient and affordable way.
What are Mexico International Virtual Phone Numbers?
Virtual numbers have been popular for quite some time now. These internet-based numbers have made long-distance communication affordable and convenient by eliminating setup and maintenance costs, and reducing call charges. These numbers are used by enterprises and individuals alike, for staying in touch with loved ones, or for communicating with clients or customers.
Virtual numbers work with the help of the internet, rather than traditional copper lines. Therefore, they are safe from natural disasters, and can perform even when regular phone lines are down. This efficiency and reliability makes virtual numbers so popular.
When you get Mexico international virtual phone numbers, they will usually have a local Mexican area code. Since different regions have different area codes, for every region you will need a separate number. If you have customers in three different regions in Mexico, you will have to use three different Mexico international virtual phone numbers. There are several digital call forwarding services that offer Mexico international virtual phone numbers.
Once you subscribe to the service, you can start using these numbers within a few minutes of installation. The ease of use and the affordability are two big reasons why international virtual phone numbers are so commonly used these days.
Why use Mexico International Virtual Phone Numbers?
The most important benefit of Mexico international virtual phone numbers is call forwarding. Virtual numbers do not have a unique endpoint, and can be forwarded to any region or phone, and this makes them so flexible and versatile.
Aside from that, Mexico international virtual phone numbers are also rich in other features. You get customization options like adding or reducing numbers, sending unanswered calls to voicemail, keeping call logs, giving reminders about missed calls, setting a caller menu and welcome greeting, etc. All of these features can be directly accessible from your account.
Virtual numbers go with you everywhere. Even if you change locations, you get to keep and use the existing Mexico international virtual phone numbers. This feature also enables entrepreneurs to take their work along with them, whether they are traveling or are out of office.
By forwarding calls to your mobile phone you can stay connected even on the go. This benefit is only available with virtual numbers. If you have different departments in the office, Mexico virtual numbers also allow you to have multiple extensions, instantly.
All these features lend a professional image to your business. Even if you run a one-person business, the features available with Mexico international phone numbers make your work appear more professional and sophisticated.
Why Invest in Mexico?
Over the years, Mexico has made improvements in infrastructure, telecom, transportation, and energy, in order to attract foreign investors. These efforts have encouraged many international companies take notice and eventually expand their businesses in Mexico. With so much reform in progress, the question really is: why not invest in Mexico?
You don't have to go all-out in order to do business in Mexico, either. Simply subscribe to Mexico international virtual phone numbers, and list your business in a local business directory.
Prospects who find your listing will be able to reach you conveniently and at a regular call cost. This is also a good way to test the waters first, before going the whole way.
Once you gain some customers in the region with the help of Mexico international virtual phone numbers, you can consider expanding physically.
Global Call Forwarding is one of the best digital call forwarding services around. Get in touch to start learning more about Mexico international virtual phone numbers.