Do you have a home-based or a startup business in New York that you would like to set up? Perhaps you are self-employed and this is the first time that you are going to try having a business at home. It is not going to be easy but as long as you are passionate about it, it will be manageable. Calls will be a vital part of your strategy to improve your business because you want customers to reach you whenever possible.
When you allow customers to call you from other parts of the world to your current location, you need New York international virtual phone numbers so that they can contact you whenever and wherever you are.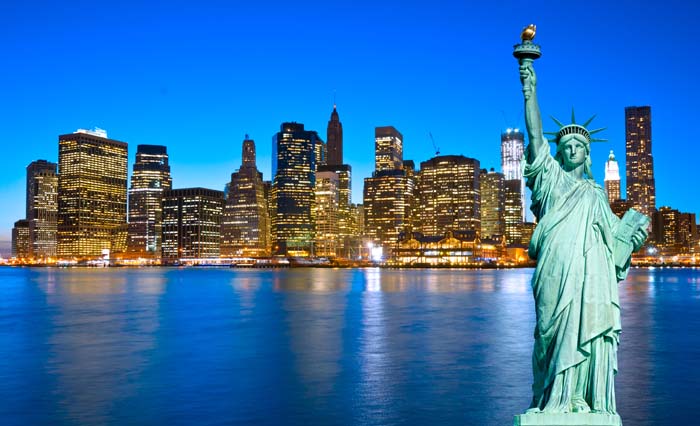 What is New York International Virtual Phone Number?
If you are new to operating your own business, you should know that virtual phone numbers will allow you to have an access number without the need to have a telephone line. A virtual phone number will allow all calls to be forwarded to your chosen number wherever you are.
For example, you may set up New York international virtual phone numbers so that your target market from New York will call you. Instead of having a phone that rings in New York, the call will be forwarded to a landline from wherever you are. It is also possible to forward your calls to your mobile phone number if you think this will be ideal for your business.
The use of New York international virtual phone numbers will allow you to improve on the overall growth of your business. With 24/7 technical support and more than 20 years of experience, Global Call Forwarding provides innovative services and features to help manage the network of your business.
The Benefits You Can Get
You now have an idea how New York international virtual phone numbers can be used, but you may be wondering why you need to use them. There are different benefits of having a NY virtual number for your international business:
1. You can track the number of inquiries that you receive through your business website.
You may need to use other sources to track the inquiries that you normally receive through your website. This is because you have to figure out if your website is actually attributing to your business growth or not. If you are not getting a lot of inquiries, you can always change up your website to generate more leads. To make your website more reliable in generating your target leads, make sure that your business phone number is correctly displayed on your website. A lot of customers encounter this problem and they decide to choose other companies instead.
2. You will allow your business to be consistent.
Consistent branding is something that your business needs to display as a means of credibility and customers recognize it as a sign of a well-established business. This is something that you can do with New York international virtual phone numbers. You may think that it is okay to allow customers to leave a message after a tone whenever they would like to connect with you but it might leave a negative impression with some. With the use of virtual phone numbers, they can contact your business at any time.
3. You will get a lot of extra features not available anywhere else.
Another benefit of considering New York international virtual phone numbers is the fact that you can customize your number with a suite of features such as voicemail, call recording, call forwarding, customized greeting and much more! You will also have the ability to adjust your settings so that using virtual numbers will not only be beneficial for your customers, it will be beneficial for you as a business owner. You can also get virtual phone numbers for your employees from different parts of the world.
4. You can improve your business' level of privacy.
There are times when you may get calls from scammers or solicitors. The use of New York virtual phone numbers will allow you to add a layer of protection between yourself and the people who are trying to contact you. Having a black and white list feature for your virtual number will allow you to screen calls and block the numbers that call with unwanted spam or soliciting. This can help save your company a lot of time and effort from answering calls from people who are only consuming your minutes (and patience).
If you're doing business in New York, or with New York, you need New York international virtual phone numbers, and you need these services to be provided by a company that you can trust. Global Call Forwarding is a leading provider of the services and features mentioned. Your business can establish a local presence for customer support and international sales with the help of Global Call Forwarding – a company services more than 150 countries around the world.