Successful international businesses realize the importance of communication across country borders. This is important when doing business in foreign countries. When doing business in the United States, foreign companies should get a US ITFS number so they are accessible to the US customer base. After all, today's global economy demands communication over the phone.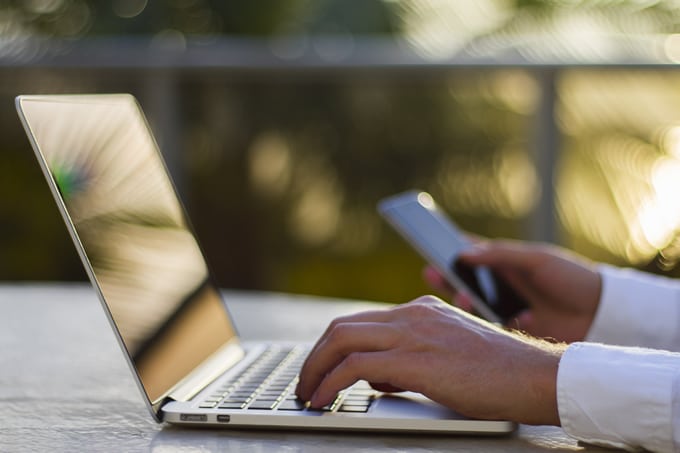 A company in Europe who is interested in doing business in the United States should consider both the current market trends and how to best communicate with customers and contacts located there. An understanding of both can propel a company to the top of its industry in any country.
The United States has one of the world's strongest economies and continues to grow with each passing year. As such, the U.S. is a magnet for new businesses. With a strong GDP, and an even stronger consumer base, there are unlimited opportunities for new businesses.
Let's briefly examine what businesses can hope to achieve when conducting their business in the U.S., and how a US ITFS number can benefit any company interested in US growth.
The US Economy: What to Expect
The United States is the second largest economy in terms of purchasing power parity, and its GDP is $17.9 trillion. It also has the world's most widely used international currency and the world's reserve currency. With a mixed economy, the U.S. has also been successful in maintaining a stable GDP growth rate, a reasonable unemployment rate, and invests much in research and capital investments. The United States has several close allies including Canada, Mexico, Japan, South Korea, the United Kingdom, China and Germany who make up its closest trading partners.
Despite recent economic challenges, the US continues to be one of the world's largest global economies, surpassed only by China. Its citizens enjoy an incredible standard of life. There is no doubt that the U.S. is a central hub for business innovation and excellence. Areas such as aerospace, military equipment, technology and computers are some of the country's most prominent industries. These industries, coupled with a strong consumer base, have enabled the US to be as robust of a contender as it is on a global scale.
Another area of strength for the U.S. are its natural resources. Rich in aquifers, oil reserves, natural gas and coal, the U.S. holds out plenty of opportunity for companies in the natural resource sector. The U.S. is also the world's leading manufacturing country, making up a fifth of the world's manufacturing output.
Trade is equally important for the U.S., with the country trading some $4.93 trillion in 2012. Businesses are reasonably drawn to the U.S. Some 128 of the world's top 500 companies are headquartered in the U.S. The United States also has the world's largest and most influential financial markets located in New York City.
The United States is clearly an excellent location to invest in, regardless of recent economic downturns. Businesses, however, require a solid communication strategy before doing business there. Getting a US ITFS number makes it easier to grow a business in the United States.
What Is a US ITFS Number?
A US ITFS Number is an International Toll Free Service number. It is used by businesses who want customers or contacts in the U.S. to reach them with ease. As one of the world's foremost business and financial centers, the U.S. is no stranger to international business. Connecting with contacts and customers in the U.S., is simplified with the use of a US ITFS number. A clear and consistent path towards international communication is the result of choosing this service.
Global Call Forwarding provides businesses with an easier path to communication through ITFS numbers. United States international toll free service numbers are toll free numbers that are accessible from the US without any added calling fees. A great example of this would be if a business had headquarters in France but wanted to connect with international buyers in the United States. The company gets a US ITFS number to connect with customers through international call forwarding to ensure their customers get phenomenal customer service. These numbers are also flexible, and may be paired with toll free numbers of a business' choosing to improve marketing efforts.
International Business Communication
In addition to providing US ITFS numbers to international businesses, Global Call Forwarding also pairs that service with a host of features that include IVR and advanced call forwarding. Together with these advanced service features, US ITFS number can support international businesses who are making their debut in the U.S. marketplace.
Accessibility and marketability are critical for the development of any brand. International businesses have an even greater burden to carry. A US ITFS number can provide the professional communication needed to secure business contacts and appreciative customers. From large multinational corporations to small business owners, a prominent, accessible, and fully supported US ITFS number can prove beneficial in multiple areas of marketing and communication.