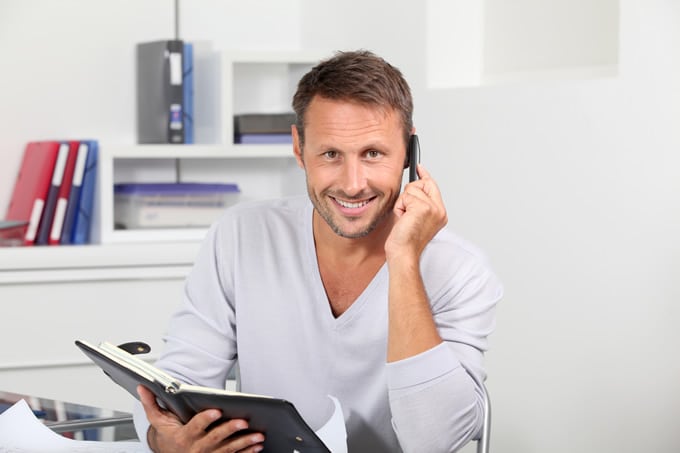 Bridging the gap between new business and a potential consumer base can be difficult. However, Global Call Forwarding helps businesses build a positive reputation in Australia and beyond with Australia local business numbers and complimentary service features.
Australia is one of the world's largest and fastest-growing economies. Its incredible tourist industry, ancient cultures, and stunning scenery and wildlife attract millions of people from around the world every single year. Its tourist, trade, and economic strength set it apart and entice foreign businesses to explore its borders. The best way for businesses to build a solid foundation for marketing and trade in Australia is to become familiar with their economic climate.
Global Call Forwarding helps businesses establish themselves in Australia by providing exceptional call forwarding services and Australia local business numbers. Affordably priced numbers and exceptional services empower new businesses to get their footing and build a connection with their new audience.
Let's dive a bit deeper and explore what companies should know before doing business in Australia.
Australia's Economy
Australia is a prosperous and fully developed nation. It has one of the largest market economies in the world. It enjoys a GDP of some $1.62 trillion, making it the twelfth biggest national economy in the world. Additionally, Australia also is the nineteenth greatest importer in the world, giving it significant power on the global economic playing field.
Australia's economy is largely dominated by a thriving service industry, but it also benefits from significant mining and agricultural industries. While the mining sector has slowed dramatically in recent years, Australia hasn't been negatively affected. They've since turned attention to other exports and focused on their service industry in greater detail. The vast majority of products produced by Australia are exported to East Asian markets, giving these countries an excellent trade reputation with the nation. These partnerships and open trade have made Australia an ally with some unexpected countries such as Singapore.
Of course, Australia is known for much more than its economy. In fact, the primary reason it enjoys such a robust tourist industry is thanks to its diverse wildlife, landscape, and outdoor recreational activities. Being in the southern hemisphere, Australia attracts many tourists during the cold winter months of the Northern Hemisphere (e.g. November through March). Every year the economy sees a significant boost during these months, however, the country hosts tourists from all corners of the globe throughout the year. Ultimately this benefits the service industry which never suffers 'lulls' in business.
Foreign trade is also greatly encouraged by the Australian government, which continuously welcomes new businesses with open arms. Businesses that own multinational corporations do well to seek out Australia as potential new market.
What are Australia Local Business Numbers?
Companies setting their sights on Australia need local business numbers to build a clear path to communication. Local numbers are provided by companies such as Global Call Forwarding, to offer businesses greater communication in a specific locale. In this case, Australia local business numbers relate to a specific city and then are forwarded to another location of the company's choosing.
For example, let's say a business wants to market its products or services in Sydney, but doesn't have a brick and mortar location as of yet, or doesn't have the cash flow to open one. Australia local business numbers enable that company to offer its services or products to residents in Sydney without a significant investment. Australia local business numbers are forwarded virtually to the company's headquarters or other preferred call destinations, and customers get the care they deserve.
Advantages to Forwarding Australia Local Business Numbers
Getting local business phone numbers provides a host of unique benefits to any company. For starters, companies can utilize Australia local numbers to target a specific audience in their marketing. As a general rule, individuals prefer to communicate with companies located within their own country. Foreign dialing codes are complex to call, which could potentially prevent customers from contacting a business that uses them. To properly reach customers, and contacts, in Australia companies need Australia local business numbers.
Businesses just getting started in Australia, or even those that are firmly established, cannot afford to leave customers and contacts without an easy point of contact. Local numbers provide that coverage. Purchasing local business numbers through Global Call Forwarding also provides a host of additional benefits.
For example, Global Call Forwarding's service includes features such as IVR, customized voicemail greetings, sequential and simultaneous ringing, time of day routing, and call recording. These benefits are all controlled via a convenient online control panel that is flexible to the needs of various businesses. Making the most of these features is easy, and businesses hoping to open up their doors in Australia should consider using Australia local business numbers to get started.
With a strong economy, citizens with disposable income, and beautiful scenery, Australia is an excellent location to open a new business or extend a company.