Connecting with a new customer base in Canada can be challenging, regardless of industry. Most businesses will get a Canada local business number to improve their accessibility in Canada. Customers prefer to call a business that provides a local phone number.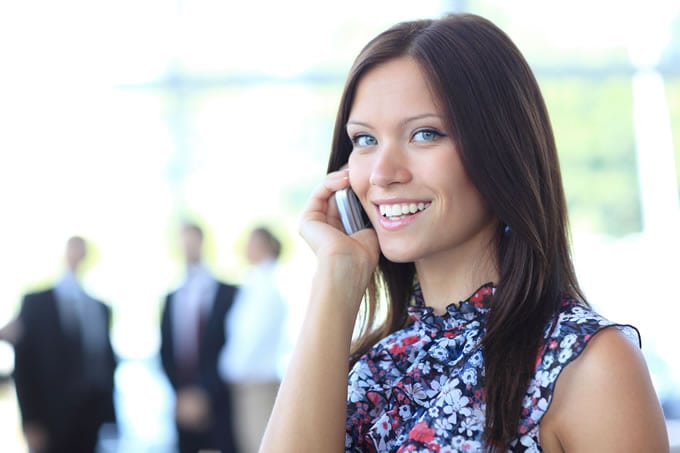 The challenge for international businesses, therefore, is creating a streamlined means of communication. For example, a company in the United Kingdom may want to connect with a customer base in Canada. To provide customized communication, they may invest in Canada local business numbers to automatically connect with their customers. Global Call Forwarding offers Canada local business numbers enabling multinational corporations to connect with their customers and contacts in Canada for an affordable price.
Canada is not a one-dimensional location, however. Its citizens speak several different languages and have different customs. Of course, businesses need to understand and accept these differences to maximize their customer service. Business growth is equally important and only possible through understanding these aspects of cultural. Let's take a look at how Canada operates as an international economy and how that can benefit foreign businesses.
Getting to Know the Canadian Economy
Canada is well supported by the protection of property rights and has a commitment to open-market policies. These policies are designed to facilitate global trade and encourage investment. As a result, the economy has proven itself to be resilient regardless of the unstable international economy.
On a global scale, the Canadian economy is considered to be mostly free and has a rank of 6th most economically free on the globe. It excels in regulatory efficiency, open markets, and the rule of law. Government spending has been a cause for concern in recent years, but the government continues to operate within its means.
Many advanced economies struggle to maintain balance when they are burdened with government constrictions. However, Canada's government management regarding public finance has been prudent. Controlling both the size and the scope of the government is a critical step that the country has to take to ensure the health of the economy.
In 2015, Canada switched leadership with a new prime minister, Justin Trudeau who came from the Liberal Party. Canada is closely linked with the U.S. economy. Canada's leading exports include automobiles, manufactured goods, oil, and minerals. The government's spending makes up some 40.7 percent of the domestic output.
Canada is also a member of the Organization for Economic Co-operation and Development (OECD) and the Group of Seven (G7). This encourages free trade with foreign businesses and countries, and enables the country to continue to expand.
What are Local Canada Business Numbers?
Businesses who are located in a foreign country need a local presence to market and reach their customers and contacts in Canada. One of the best ways to do this is to use Canada local business numbers.
Telecommunication companies like Global Call Forwarding help businesses set up a local presence by supplying these phone numbers. Unlike physical phone numbers that are attached to a landline, local business numbers are managed virtually. Companies located elsewhere can utilize these numbers to connect with their customers who live, shop, and work locally.
Canada local business numbers also enable businesses to save money. Instead of opening a brick and mortar location, companies can maximize these local phone numbers without having to invest massive amounts of income in a storefront. This, in turn, helps them save on labor costs all while providing the customer care that their customers expect.
Local phone numbers also foster a relationship of familiarity wherein customers and contacts feel more connected with the businesses they're working with. Offering a simple local dialing code is especially helpful, as most consumers aren't interested in working with faraway companies they've never heard of before.
The Benefits of Using a Canada Local Business Phone Number
All good marketers know the role convenience plays in marketing products. Advertising foreign phone numbers could undo a marketing plan before it gets started. For businesses looking to expand into the Canadian marketplace, a local phone number can provide customers and contacts with direct access to their services.
Global Call Forwarding provides Canada local business numbers and complimentary services including sequential call forwarding, failover forwarding, simultaneous ringing, and customized voicemail greetings. Businesses can manage their local number via an online control panel and decide on the destination of the call. This may be adjusted according to a company's travel needs.
Fostering an environment that creates connectivity even when thousands of miles away, is no easy task. Advanced telecommunications technology enables businesses to connect with their customers in Canada with local business numbers.
Expanding accessibility and building a business in Canada requires a solid marketing plan and an understanding of the market. In combination with tools such as Canada local business numbers, businesses stand a better chance of building a long-term company in Canada.