In 1980 the Chinese nominal GDP was a little over $306 billion, fast-forward to 2016 and it has grown to an astounding $11.38 trillion. This incredible growth now makes China the second-largest economy in the world behind the United States, and before the decade is out, most economists believe it will be the number one economy in the world.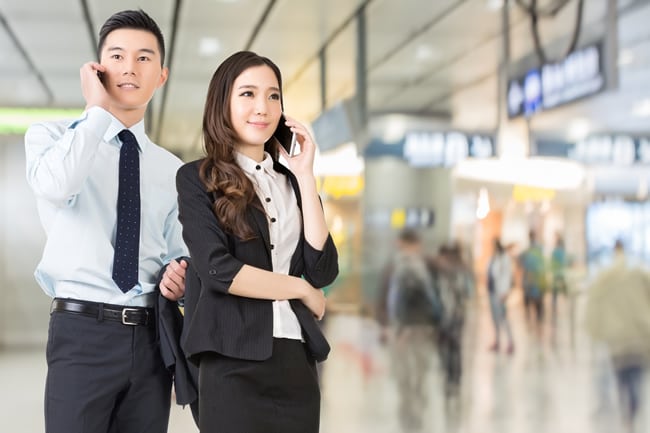 The largest population in the world, at 1.3 billion, and a one-party government that has total control over the country is in great part responsible in accomplishing this feat. And as the country experiences single-digit growth for the first time in three decades, China is providing business opportunities for citizens and companies from around the world. So getting China local business numbers is one way to make yourself available for the local population and the millions of foreigners that seek new opportunities in the country.
Doing Business in the New China
Under Party General Secretary and President Xi Jinping, China is going through a transformation, switching from a manufacturing-based economy to a service-based economy. While undergoing this transition, the country is not generating the same double-digit GDP growths of its manufacturing heyday. But what this means is, the service industry will experience similar gains, as more than 550 million people in China will be considered middle class by 2022.
In addition to the service industry, China's huge population will also be growing in E-tailing, logistics, education, healthcare, wealth management, entertainment, IT services, clean energy, tourism, and agriculture.
This will make having China local business numbers a valuable resource in order to capitalize on the trillions of dollars this new class will be spending annually and the industries that will support them.
The Challenges for China's Economy Moving Forward
There is no question about the Chinese potential; however, there is a regulatory framework in the country that is complex, arbitrary and difficult to figure out both for locals and foreigners that are looking to establish themselves in China.
Doing business effectively in China in most cases requires a joint venture with local partners, which entails assuming a mandatory minority position. But even with these obstacles, there are many businesses that have made lucrative arrangements by abiding with the regulations in the country.
Success in China first entails understanding whether the opportunities you are looking for is for what the country will provide for you outside of China or within the country itself. This will greatly dictate what kind of presence you must establish before you even begin. And with China business numbers, your company can make headway in setting up the communication infrastructure to get those partnerships well established.
China's Increased Knowledge Base
The last 30 years have proven China is a country that learns very quickly, and today the country as a whole believes there is not much they can learn from foreign partners. So understanding this mindset is critical, because it puts both parties on the same footing so they can expand each other's position internationally and locally. Having Chinese local business numbers helps foreign business entities to effectively communicate with their partners no matter where they are and be readily available.
Get Local Business Numbers in China
Being local means, when someone is using your Chinese local business numbers in China, they will not know you are not there, if you don't happen to be there. Global Call Forwarding makes this possible by using the infrastructure of Tier1 carriers around the world so callers will have the best quality of service (QoS). In a world in which high definition audio and video is expected almost everywhere, having a subpar QoS can be the quickest way to increase your customer attrition rate.
Global Call Forwarding provides 100% satisfaction guarantee with advanced features and account management check with 24/7 live customer support. Additionally, the service is offered without any contract, allowing you to cancel at any time. The Chinese local business numbers can let you establish advanced IVR with sequential forwarding, voicemail & VM to Email, forward-fax, and call recording to ensure you never miss anyone that calls your Chinese local business numbers.
This type of availability will let your partners in China, as well as foreign callers, know you are open for business and available day or night. And with one of the fiercest business competition environments in the world, a missed call is in all likelihood an opportunity lost forever.
As the middle class continues to grow and becomes more vocal the government is implementing policies to promote new entrepreneurship and set up funds with tax breaks and subsidies. This will not solve all of the jobs that will be lost due to the reduction of the manufacturing base, but it will help soften the blow. But in a country slated to have a middle class in excess of half a billion, having China local business numbers can be beneficial even if a company captures a small percentage of that market.