Also known as free phone forwarding, virtual phone numbers allow you to set up a virtual presence in any city or country of your choosing, including India, using a local area code. Those who purchase virtual phone numbers for their business are able to receive calls from India while using their existing lines anywhere in the world, without the need to buy additional software or hardware in the office.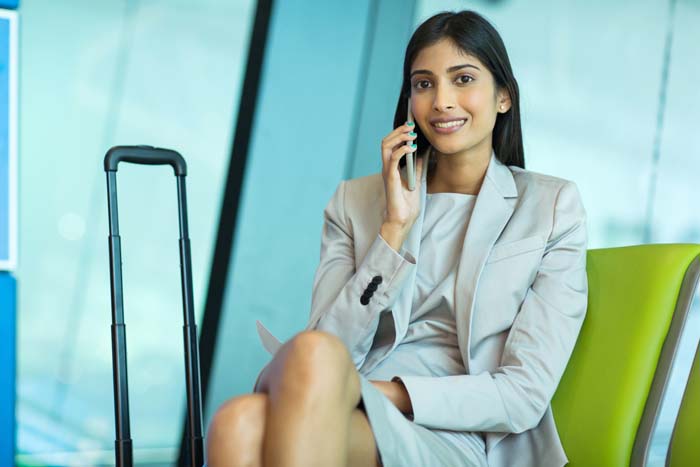 Because they are not connected to a physical line, virtual phone numbers can be set up with any local area code. People making calls from India will not have to pay the fees associated with a long-distance call. This concept can be applied in India, China, Australia, or any country in the world. With Global Call Forwarding, not only does your business benefit, but your callers do, too.
Just purchase a phone number in India and our freephone forwarding service will redirect all incoming calls to a line in your office location. This means that India local business numbers can reduce costs on both sides and increase efficiency for your employees.
India Local Business Numbers are Great!
Virtual phone numbers are perfect for startups, businesses with outsourced technical departments, or companies with sales teams constantly on the road. They can be set up across many cities and counties, allowing your customers to call India local business numbers wherever they are.
With a virtual office number, there is no need to give out your personal number. Potential clients can contact your business through a local or toll free number of your choosing. India local business numbers will also help you avoid expensive systems that need to be installed in your home or office. Your employees can work seamlessly with Global Call Forwarding and our systems.
Global Call Forwarding understands that businesses have unique needs. Let's say that you want India local business numbers forwarded to your business' call center on Mondays through Fridays. However, you want inbound calls forwarded to a secondary office or a cellphone during the weekends. Global Call Forwarding allows you to easily make this change with no additional fees involved and no changes to your current phone service.
If your employees are remote or constantly traveling, they can also receive calls on their cell phones without giving away their personal number. This allows for consistency in your business travels and gives them the freedom to work and take meetings off-site instead of being confined to an office.
Virtual phone lines from Global Call Forwarding are also very popular with call centers. Entrepreneurs can also work from the comfort of their homes and still establish a company presence in with India local business numbers.
The Current Economy in India
If you are thinking of expanding your current company to India, now might be the right time. India's government has made many significant improvements and successes with foreign investors in the last few years. The economic development in this country has been steadily growing and shows much promise for the future, especially in the private sector.
As a stable democracy, the economy of India is the 7th largest in the world and the 3rd largest in terms of purchasing power. As a recently industrialized country, India is now known as the fastest growing economy at the ends of 2014, ahead of the People's Republic of China. This is due to a relatively young population, healthy investments, and a growing integration into other international markets. India's economy is facing further expected growth into 2017 and beyond, which is why many companies are seeking India local business numbers to stay ahead of the market without a physical office.
Their Prime Minister, Narendra Modi, has made further improvements in foreign policy since 2014. This has caused a growth rate of about 7 percent in the last twenty years. This includes lower prices for oil and an opening up in the fields of defense, insurance, and private investments. This is also due to India's vast exporting of Information Technology (IT) services into other countries.
In fact, India continues to show growth over other countries in terms of IT services. Over 3,100 technology companies began in India between the years of 2014-15. Other industries of promise are agriculture, automobiles, and retail.
Why Global Call Forwarding
Global Call Forwarding offers all of the convenience of expanding your business to India without needing to move offices, employees, or adding phone lines. You can choose to have callers forwarded to a landline or mobile number of your choosing. Your company can also set up sequential forwarding, call recording, customized greetings, local ringback tones, and a number of voicemail options if you or your team is unable to get to the phone in time.
Besides India, you can choose from over 80+ other countries to choose from. Get fast activation and advanced features without a formal contract today. Choose Global Call Forwarding for your India local business numbers.